---
San Diego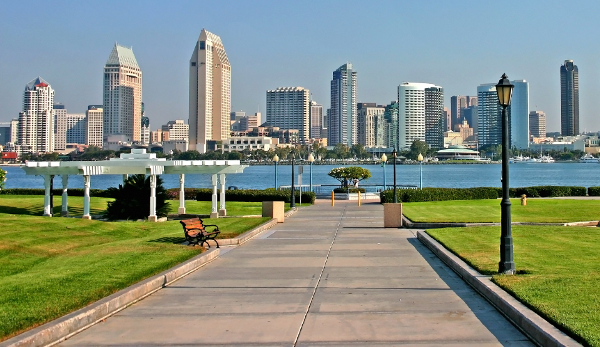 The San Diego Regional Chapter of the WateReuse Association was founded in 2000 to support the ever-increasing focus on water recycling to supplement and diversify the San Diego region's water supplies. Members of the San Diego Regional Chapter include recycled water purveyors, recycled water customers, regulatory agencies, engineering and consulting firms, equipment vendors, as well as interested individuals from the community at large.
WateReuse San Diego 20th Anniversary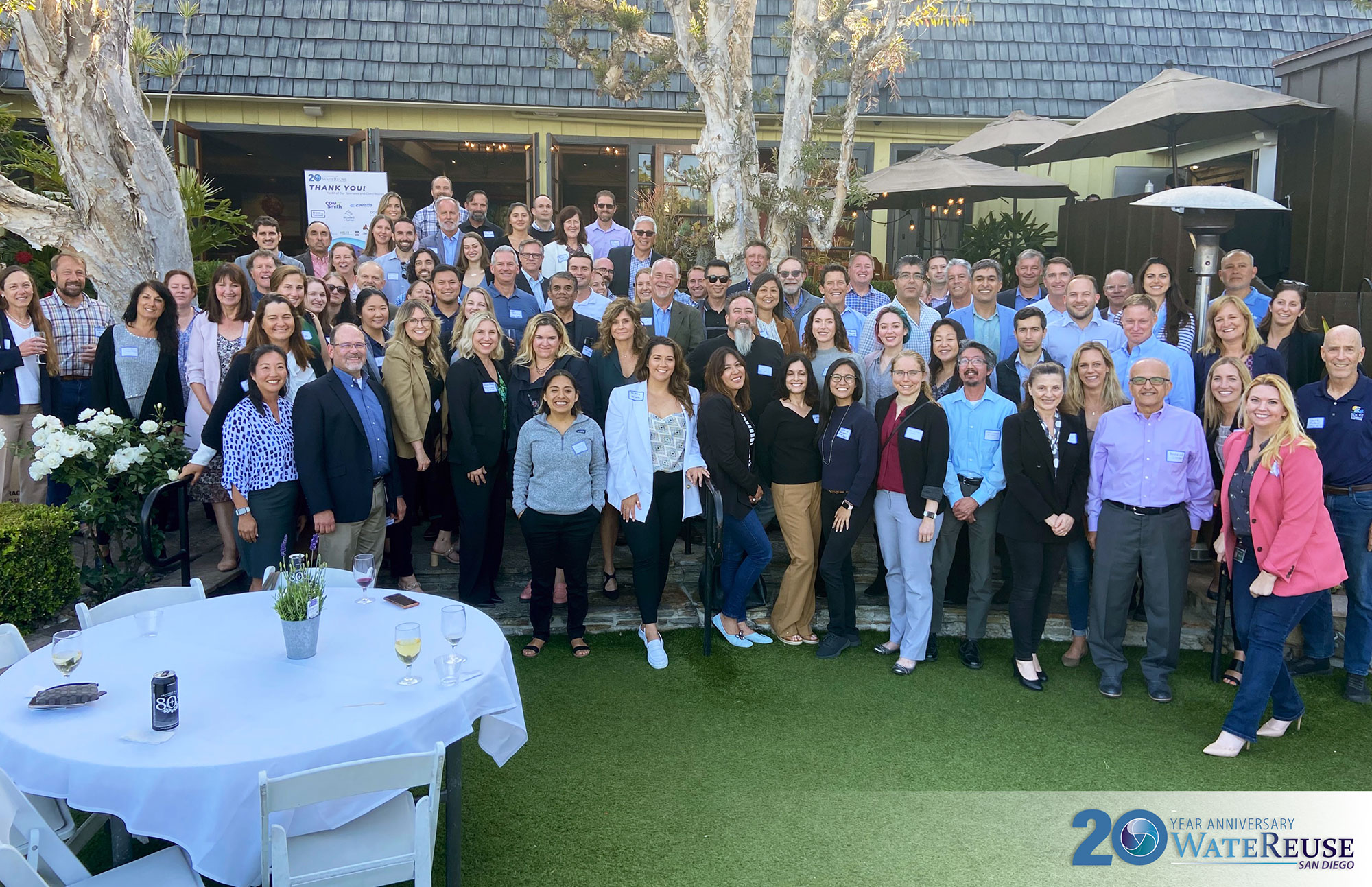 20th Anniversary Celebration, April 2022
Mission
The mission of the San Diego Regional Chapter of the WateReuse Association is to provide a forum for the exchange of information to promote the beneficial use of recycled water in the San Diego region.
Water Reuse in San Diego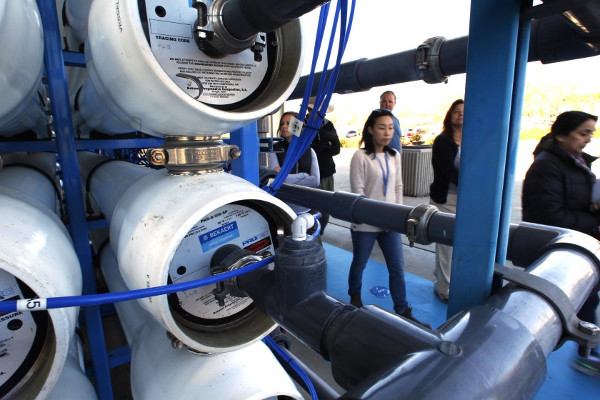 Water is essential to San Diego's economy, quality of life and world-famous environment. The San Diego region has few local sources of water and more than 80 percent of the water is imported from hundreds of miles away. The imported water is unreliable since years of plentiful water can be followed by years of drought and water scarcity. The arid, Mediterranean-like climate receives an average of 10-inches of rainfall a year, enough to supply only a fraction of our current population. To meet current and future water needs, the San Diego region must diversify its sources of water and increase its use of locally produced water. Recycled water is an important piece of the puzzle in solving our long-term water reliability needs. Since 1961, recycled water use for golf course and landscape irrigation, as well as some recreational, commercial and industrial uses, has continued to increase and offset San Diego's need to import water, continually improving our quality of life.
Join Today!
Membership in the WateReuse Association and the CA state section are required to participate in the San Diego Chapter. No dues are required to participate in the chapter, but the section does collect a voluntary $75 contribution on top of standard dues to support chapter scholarships and events. Existing WateReuse members, as well as non-members, who wish to participate in the section should contact us at membership@watereuse.org to get connected.
Leadership
Meetings and Events
There are no upcoming events to display at this time.
Meeting Resources
Meetings resources include presentations, agendas, and other documents from past meetings.
2023
2022
2021
2020
2018
2017
2016
2015
2014
2013
Newsletters