---
WateReuse Arizona
WateReuse Arizona is comprised of state water professionals working together to encourage and assist communities achieve sustainable water supplies through reclamation and reuse.  WateReuse Arizona annually holds a Symposium.
Snowmaking Lawsuit Dismissed
The lawsuit involving snowmaking filed by the Hopi Tribe against the City of Flagstaff was dismissed by the Coconino County Superior Court on Friday, August 12, 2016.  See the city's Press Release and a recent article in the AZ Daily Sun for more details.
2016 WateReuse Arizona Award Winners
WateReuse Arizona has awarded our 2016 Water Reuse Awards.
Project of the Year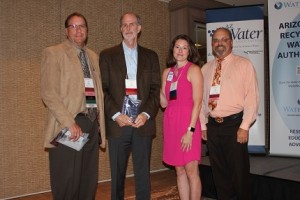 Potable Reuse for Inland Locations: Pilot Testing
(WRRF-13-09)
Participants: Tucson Water, CH2M, University of Arizona, and the Water Environment & Reuse Foundation.
Program of the Year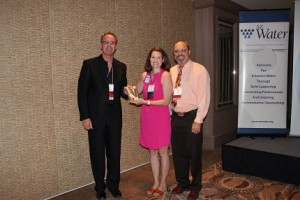 The City of Goodyear's One Water Program includes curriculum, classroom instruction, tours to promote a better appreciation of water resources, management and conservation.
Person of the Year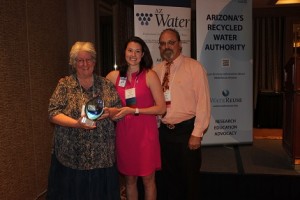 Marcy Mullins is a project manager and permit writer for the Arizona Department of Environmental Quality (ADEQ). Marcy has been directly involved in the most of the reclaimed water permits that are currently in use within the state of Arizona and has helped the state become one of the leaders in reclaimed water.
2016 Poster Contest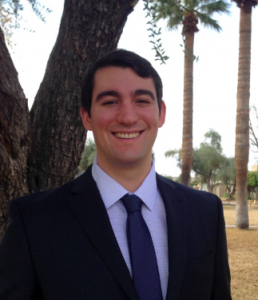 Douglas Rice won a poster contest entitled "Bright Concepts in Arizona Water" that was open to students and young water professionals.  Douglas has received a complimentary registration to the WateReuse National Symposium and up to $500 in travel assistance to attend the symposium.
WateReuse Arizona 2016 Scholarship
The 2016 WateReuse Arizona Scholarship were awarded to Victoria Karlsson and Douglas Rice.  The purpose of this award is to encourage full-time students with a focus on wastewater reclamation, water reuse, and/or desalination and each received a $2,500 scholarship.
Victoria Karlsson
Recent graduate with a Bachelor's degree in Biosystems Engineering (University of Arizona).
Accelerated Master's degree program for Agricultural and Biosystems Engineering at the U of A.
Sustainable water management where she may have the opportunity to study the feasibility of adding a wetland to the Santa Cruz River in Tucson.
Recently presented a poster on the environmental and economic benefits of green stormwater infrastructure practices
     Douglas Rice
Dean's Fellowship ASU Fulton School of Engineering
Fulbright Fellow 2013-14 (Poland)
Graduated from ASU's Honors College summa cum laude (B.S. in biology, minor in French)
Co-authored textbook chapter on graphene nanomaterials
Member of Phi Beta Kappa Honor Society
Scholarship Success Story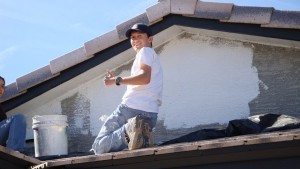 First WateReuse Arizona Scholarship Recipient, Patrick Mette, joins WestLand Resources, Inc.
Four years ago, in 2011, I was an undergraduate student at the University of Arizona, pursuing a BS in Civil Engineering.  That year I was selected to receive a scholarship from WateReuse Arizona.  Now, I am an EIT with a BS and MS, working at WestLand Resources, Inc., doing consulting work for water and wastewater systems.
If you have heard about the WateReuse Association, then you probably know a little about water and the current affairs of it in Arizona.  It should not be a surprise to you that many of the conversations being held by professionals in the water industry are centered around the reuse and reclamation of water.  Many water utilities within Arizona are already forecasting some form of potable reuse as being essential to balancing their water budgets in the future.
Water reuse is an important subject for the immediate future of Arizona and professionals from our generation will be implementing reuse systems during our careers.
The scholarship that I received in 2011 from WateReuse Arizona provided me with more than just funding for education.  It connected me to a network of professionals who are exploring the future of water in Arizona.  This network has exposed me to career opportunities that I would not have known about otherwise and has given me resources to be a part of shaping that future.
If you are interested in water, apply for this scholarship.  Make sure the professionals in industry see your name now.  Make sure you know what the future of water looks like.  One day you may be responsible for building a reuse system, for writing new codes, or for developing reuse technology.
SCAPR Workshops to Develop a Guidance Framework Document for Potable Reuse in Arizona
WateReuse Arizona has hired Jeff Mosher, Executive Director from the National Water Research Institute (NWRI) to help draft a guidance document to assist the Arizona Department of Environmental Quality (ADEQ) in the ongoing Reuse Rulemaking process. This document will capitalize on all the work previously completed by the Steering Committee for Arizona Potable Reuse (SCAPR).  WateReuse Arizona, in collaboration with the AZ Water Association, has hosted two workshops utilizing Arizona's water reuse experts to develop an outline for the guidance document.  We anticipate that the draft guidance document will be unveiled at the Arizona Water Reuse 2016 Symposium in Flagstaff July 24-26, 2016.  Jeff's presentation from our most recent workshop, held on May 12, is available here.  Stay tuned as we expect to host additional workshops as the ADEQ Reuse Rulemaking process progresses.
View Presentation
AMWUA: Words matter when it comes to water recycling
The Arizona Municipal Water Users Association published an editorial by Kathleen Ferris that included a glossary of terms we should use when it comes to recycling water.
A phrase "toilet to tap" has appeared in a recent spate of stories about cleaning and recycling wastewater. While the catchy phrase is irresistible to headline writers, it is not popular with city water managers.
(W)ords matter to water pros. They know that the science is well established, but they are trying to assure lawmakers and consumers that the water is safe for their families.
Kathleen Ferris is executive Director of AMWUA and a Senior Research Fellow at Morrison Institute for Public Policy. For 45 years, AMWUA has worked to protect our member cities' ability to provide assured, safe and sustainable water supplies to their communities. For more water information visit www.amwua.org.
Contacts
Lisa Culbert, CPSM, Executive Administrator
(602) 332-3174
watereuseaz@cox.net
Channah Rock, President
University of Arizona
channah@cals.arizona.edu