---
WateReuse Arizona
WateReuse Arizona is comprised of state water professionals working together to encourage and assist communities achieve sustainable water supplies through reclamation and reuse. WateReuse Arizona annually holds a Symposium.
WateReuse Arizona Call for Awards
Deadline: June 17, 2022
Enter a nominee for Project of the Year, Program of the Year, or Person of the Year! Awards will be presented at the Arizona Water Reuse 2022 Symposium July 24 – 26, 2022, Little America Hotel, Flagstaff, Arizona.
WateReuse Arizona 2022 Scholarship Program
Deadline: June 15, 2022
WateReuse Arizona will award two scholarships of $2,500 each to Arizona university and college students. The purpose of this award is to encourage full-time students with a focus on wastewater reclamation, water reuse, and/or desalination. The scholarships will be awarded in July 2022 at the Arizona Water Reuse Conference in Flagstaff, Arizona.
Arizona Water Reuse Symposium Brings Together Thought Leaders on Reuse
WateReuse Arizona and the AZ Water Association hosted the Arizona Water Reuse 2021 Symposium, July 25-27, 2021, at the Little America Hotel in Flagstaff, AZ. Drawing over 135 participants, the conference enabled thoughtful discussion on adapting to water supply shortages and navigating pretreatment challenges. The program began Sunday evening with the annual welcome reception and purple water balloon battle followed by two days of sessions on the latest trends in water reuse.
Speakers represented utilities, regulatory agencies, academia, nonprofits, and private industry. The symposium featured addresses from WateReuse Association Executive Director Patricia Sinicropi, Water Research Foundation CEO Peter Grevatt, and Senators Kirsten Sinema and Mark Kelly.
The Symposium also included a scholarship and awards luncheon, as well as a dinner function at the Arizona Snow Bowl. Symposium Chairperson Troy Walker of Hazen & Sawyer and Section President Rob McCandless of Brown & Caldwell even shared their homebrewed beer made with recycled water from the Scottsdale Water Campus' DPR facility.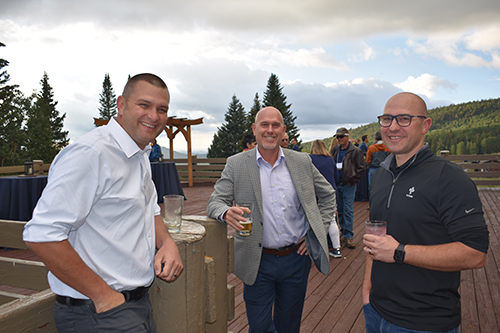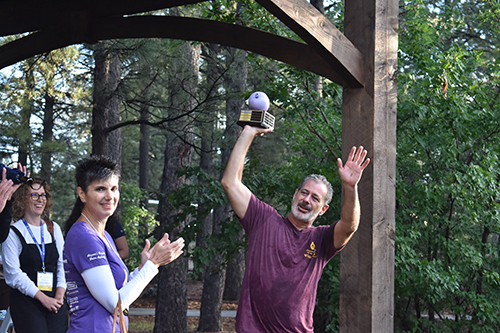 Arizona Water Reuse Awards Recognize Excellence
People of the Year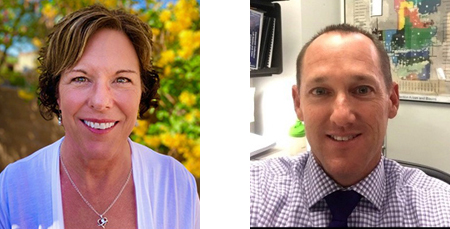 The winners of our People of the Year award are the two leaders responsible for making the Scottsdale Water Campus Advance Water Treatment (AWT) Direct Potable Reuse (DPR) Taps come to fruition. Although the Water Campus AWT Facility had the necessary technologies to meet quality standards, an additional treatment skid was added for the DPR Taps. After over 20 years of successful operation of the Water Campus AWT for Indirect Potable Reuse, Scottsdale Water was ideally positioned to transition into DPR.
Our award winners took on the challenge of delivering the DPR Taps facility and acquiring the DPR permit in seven months, despite no established application or criteria being yet available for DPR in Arizona. Congratulations to Suzanne Grendahl, Water Quality Director and Dave Walby, Water Reclamation Services Director.
Project of the Year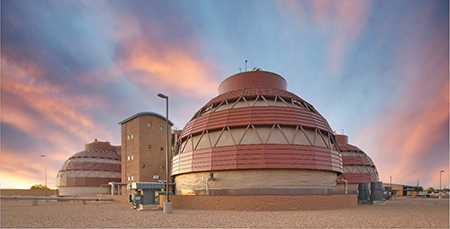 Despite the challenge of the COVID-19 pandemic during final stages of construction and startup, the Greenfield Water Reclamation Plant, Phase III Expansion was completed in 2020. The expansion added 14 MGD average flow for liquids and solids. With $170M in construction costs and $206M overall project costs, it is one of the largest southwestern US municipal wastewater capital improvement projects in recent years.
Process technology upgrades include conversion of conventional MLE BNR to 4-Stage Bardenpho, conversion from course to fine bubble diffusers, increased mixed liquor recycle pumping capacity, and side-stream recycle treatment using a Centrate and Return Activated Sludge Reaeration Basin process. Congratulations to the team, including the owners: City of Mesa, Town of Gilbert, Town of Queen Creek; Engineer: Carollo Engineers (in association with Brown and Caldwell); and construction manager at risk: McCarthy Building Companies.
Congratulations to Our 2021 Scholarship Winners
WateReuse Arizona presented two $2,500 student scholarships during the 2021 Arizona Water Reuse Symposium.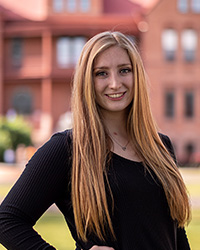 Katelin Aden is a student at Arizona State University majoring in Environmental Engineering and minoring in Engineering Management and Project Management.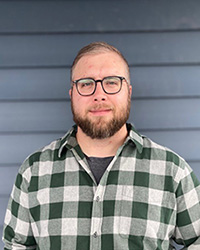 Paul Adams is already a certified Grade 4 operator attending Coconino Community College where he is completing his Associate of Science and transferring to Northern Arizona University to earn a Bachelor of Science degree in Civil Engineering.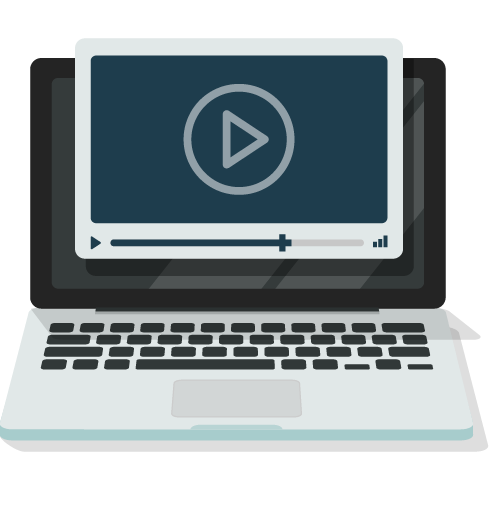 WateReuse Arizona Webinars Provide Convenient Education and Training
Join a WateReuse Arizona webinar for live, interactive discussions on topics critical to advancing a water reuse program in Arizona. Recent topics have included the history and future of reuse, brine management, and direct potable reuse permitting. Recordings of past webinars are available for viewing here.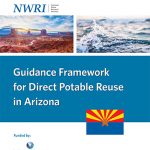 Report Provides Recommendations for the Regulation of Direct Potable Reuse in Arizona
WateReuse Arizona, AZ Water Association, and the National Water Research Institute (NWRI) published Guidance Framework for Direct Potable Reuse in Arizona, a 114-page document meant to inform the State of Arizona as it develops regulations for direct potable reuse (DPR) that are protective of public health and effectively manage the state's water resources. Download Report
Fact Sheet: Implications of COVID-19 for Water, Wastewater, and Water Reuse
Arizona researchers and water managers have taken a proactive role in addressing concerns about water and COVID-19 since the pandemic began. A fact sheet was developed early on to help utilities understand how they could participate in environmental surveillance of SARS-CoV-2. Research and methodology have continued to evolve and wastewater-based epidemiology has proven to be a valuable tool. View the Fact Sheet
The Genius of Potable Reuse: California is Discovering that Wastewater has Incredible Value
An Op-Ed by University of Arizona professor Robert Glennon published in the Los Angeles Times discusses building resilience in water supplies. Read the article
Contacts
For more information about WateReuse Arizona, please contact:
Lisa Culbert, Executive Administrator
(602) 332-3174
Robert McCandless, President
WateReuse Arizona