---
WateReuse California
WateReuse California is actively engaged in working with our appointed and elected officials to pass legislation and develop regulations that will accelerate the implementation of both non-potable and potable reuse. The depth and breadth of experience within the organization also makes us the go-to organization for communities who are advancing water reuse to meet local demand for water.
2023 WateReuse California Conference: Submit an Abstract
Deadline: July 28, 2023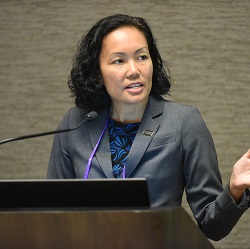 Submit your abstract today and present your project, research, or findings to an audience of California's leading water reuse practitioners! WateReuse California encourages submissions from presenters which include a diversity of voices including water and wastewater utility representation, especially from small utilities, young professionals, and graduate students. If not a California-based topic, abstracts should include detail about how the topic relates to California reuse. Please review the call for abstracts before submitting.
2023: WRCA Fights for State Grant Funding for Recycled Water
In January 2023 Governor Newsom released his proposed Budget January FY 2023-24 budget proposal. While the budget attempts to address a $22.5 billion deficit, recycled water funding of $270 million is proposed to be appropriated in this budget year.
Last year's budget indicated that there would be $100 million in additional funding for recycled water grants and $210 million in grants dedicated to potable reuse projects. It appears that $40 million is proposed to be cut from the potable reuse grants.
Considering the size of the 2023/24 deficit and potentially a much larger deficit expected by May, WRCA will be prioritizing maintaining and possibly increasing this funding. WRCA worked hard over the legislative break to raise the importance of this funding in the Governor's Office and with legislative leaders.
The details of the funding may be worked out in the budget committee process that will begin in February. WRCA will be testifying and developing coalition letters in support of the funding. For more information contact Jennifer West jwest@watereuse.org
WateReuse California Membership
Learn more about the benefits of being a WateReuse California member:
Water Reuse Projects in California
The California State Water Resource Control Board's Volumetric Annual Report of Wastewater and Recycled Water allows easy viewing of all water reuse projects in the state.
For more information, please contact us: