---
WateReuse California
California has just experienced what may be the worst drought of the last 500 years. If history is a guide, however, the next drought may be just around the corner and we need to be prepared. WateReuse California is actively engaged in working with our appointed and elected officials to pass legislation and develop regulations that will accelerate the implementation of both non-potable and potable reuse. The depth and breadth of experience within the organization also makes us the go-to organization for communities who are advancing water reuse to meet local demand for water.
Submit a Nomination for the Annual Awards of Excellence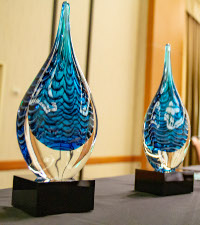 WateReuse California is accepting nominations for the Annual Awards of Excellence, which will be presented during a ceremony at the 2020 Annual Conference in San Francisco, March 15-17, 2020. The awards recognize agencies, customers, and individuals that have demonstrated exceptional leadership in advancing water recycling in California. Award nominations are due January 10, 2020. Learn More.
California WateReuse Action Plan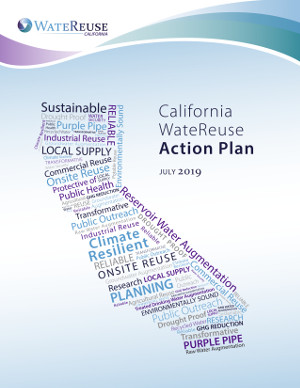 WateReuse California released the California WateReuse Action Plan  — a comprehensive set of proposed actions that will more than double the use of water recycling in California and help prepare the state for the impacts of climate change. The Plan identifies four strategic areas for action: research, regulations, regional planning and funding and includes 20 specific recommendations.
California Hosts Successful Annual Conference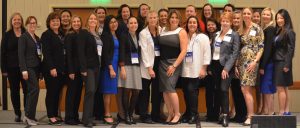 In March more than 670 people attended California's annual conference in Garden Grove. This set an all time attendance record for the event.  The conference was made possible by volunteers from the Orange County Chapter and the Board of Trustees who worked tirelessly to prepare a unique and informative program.  The Town Hall Session featured  "Women in WateReuse California, Diversity for the Future."
A summary of outcomes can be found here.
Update: Bioanalytical Implementation Advisory Group Holds Fourth Meeting
The WRCA funded Bioanalytical Implementation Advisory Group administered by NWRI met for the fourth time on September 17th in Sacramento at the State Water Board. The Advisory group responded to comments on the released draft Standard Operating Procedures Guidance Document. We expect to have a final draft in Mid November. 
2018 End of Year Report

WRCA has an active legislative program and took positions on numerous bills in 2018 including SB 966 (Onsite Reuse) and SB 606/AB 1668. Check out more in our 2018 Report:
Contact
Jennifer West, Managing Director
(916) 669-8401
Jwest@watereuse.org
1121 L Street, Suite 606
Sacramento, California 95814