---
State Policy and Regulations
States regulate the treatment and distribution of recycled water. Several states, such as California and Florida, have adopted comprehensive regulatory frameworks for water reuse. Other states offer guidelines to support the permitting of water reuse projects, with some states regulating projects on a case-by-case basis.
Click on the map below to learn more about state policy and regulations.
To contact state staff regarding water reuse programs, view EPA's State Water Reuse Contacts List.
To search reuse regulations and guidelines by state, source of water, and end-use application, you can also view the Environmental Protection Agency's Regulations and End-Use Specifications Explorer (REUSExplorer).
Member Resource
The State Policy and Regulations Map is a benefit of WateReuse Association membership. To view it join today. If your employer is already a WateReuse Association member, please log in or create an account.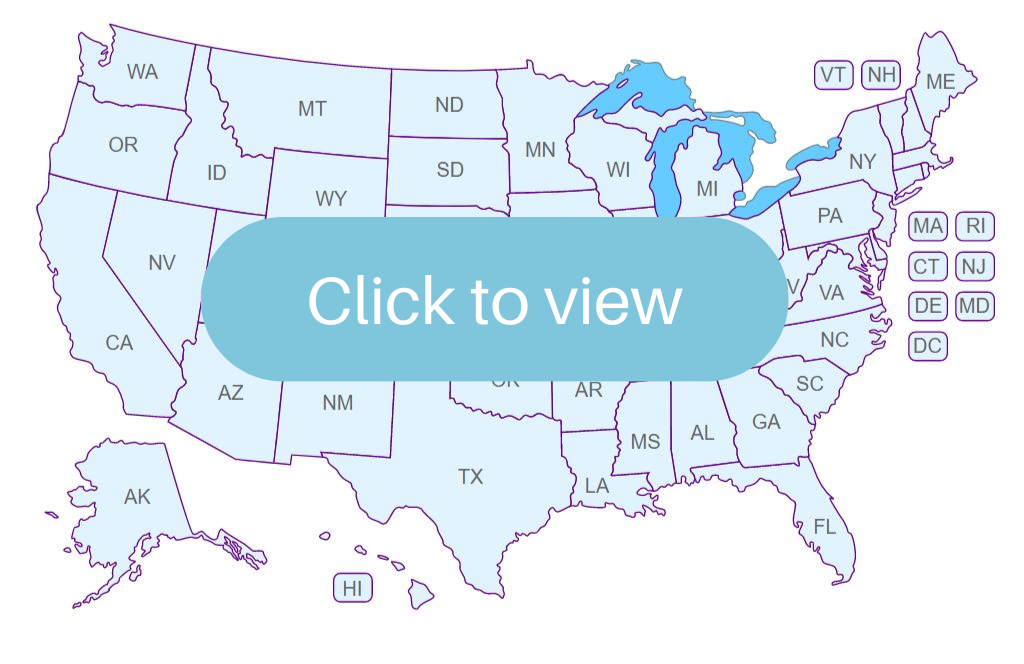 Other Resources