---
WateReuse Nevada
2023 WateReuse Nevada Symposium
Sessions:
Keynote: Water Scarcity & Reuse in Southern Nevada
Regulatory Perspectives: Nevada, California, Arizona, and Colorado
State of the Science: UNLV, UNR, Desert Research Institute, Tahoe Environmental Research Center
Watch the 2022 Nevada Symposium recording. You must be logged in as a WateReuse member to watch. You can log in here or create an account using your employer's organizational account.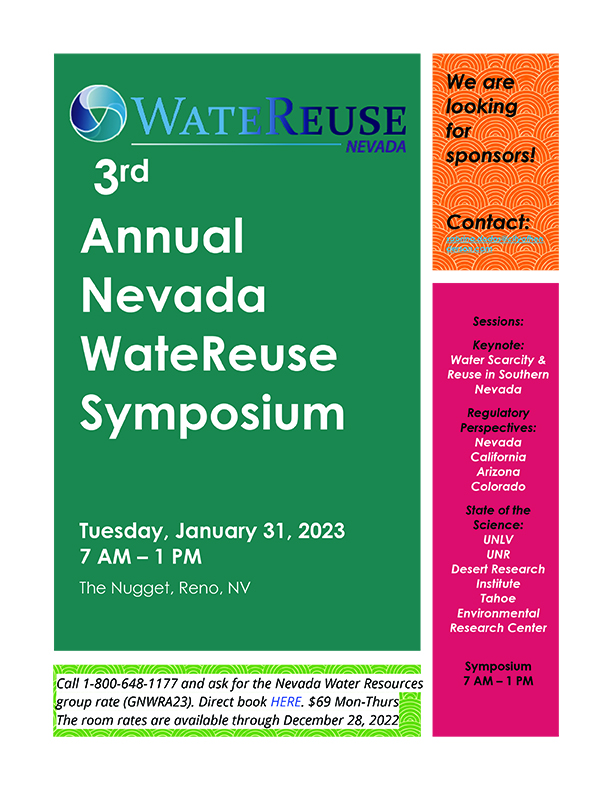 Nevadans at Work: Water Reclamation in Nevada
The Clark County Water Reclamation District (CCWRD) was featured in an article/video, Nevadans at Work: Water reclamation in Nevada, by the Nevada Independent on July 5, 2020. Click here watch the short video, where CCWRD Operator Gilbert Cruz walks us through the treatment plant processes at the Flamingo Water Resource Center (FWRC)! At FWRC, CCWRD meets or surpasses requirements of their permit, and returns the highest quality reuse water to the environment (Lake Mead) and also conveys reuse water to various reuse customers throughout the Las Vegas Valley.
Scholarship Program
The Nevada WateReuse Association offers undergraduate and graduate scholarships in the amount of $1,000 to assist students attending a Nevada institution of higher education. The program includes up to two (2) scholarships for undergraduate students and up to five (5) scholarships for graduate students.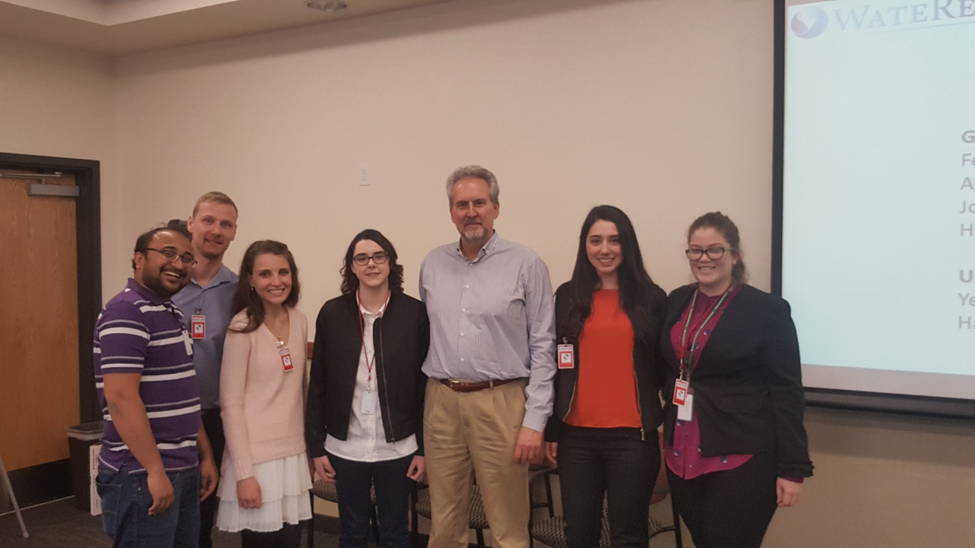 WateReuse Nevada Grants
The The WateReuse Nevada Grant Program provides opportunities and grant funding for college students to conduct research on projects related to reclaimed water usage, wastewater treatment, nutrient or material recovery, and recycled water policy. This funding opportunity will engage college students and professors by providing funding to support educational development through research aligned with WateReuse goals that may be applicable in Nevada.
Contact Us
Raj Chavan, President
Atkins