---
Stormwater Reuse
What is Stormwater Capture and Reuse?
Stormwater capture and reuse, or stormwater harvesting, is the practice of collecting stormwater and rainwater and reusing it to benefit a community or business. Stormwater capture and reuse can take place at the building, community, or watershed scale.
Why Reuse Our Rain?
Rain is an essential aspect of all water systems. Rainfall helps to recharge our reservoirs and aquifers and keeps our rivers flowing. But when rain falls on homes, buildings, and other developed areas, it often goes unused. Worse, it can cause issues such as flooding and contaminated waterways. The benefits of stormwater capture and reuse include: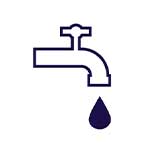 Water Supply
Stormwater reuse can provide a resilient, local supply of water to meet the needs of water-stressed communities and/or industrial facilities.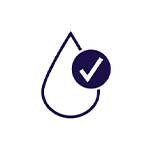 Water Quality
Capturing stormwater can reduce strain on our sewer systems during heavy rain, and treating it for reuse can prevent pollutants from reaching the community and the environment.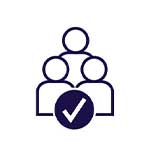 Community Benefits
Stormwater reuse systems can keep homes and public spaces from flooding. The local nature of urban stormwater capture also lends itself well to project-specific job-training and development in disadvantaged communities.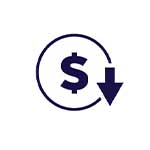 Cost Savings
Stormwater reuse projects, especially at larger scales, can cost less than other available water sources. The multiple co-benefits of stormwater reuse mean it can solve multiple infrastructure challenges at once.
What's the Difference Between Rainwater and Stormwater?
Rainwater is commonly defined as precipitation that falls on building roofs or directly into storage systems, and is collected before reaching the ground, streets, and other impervious surfaces. Stormwater is a useful term for precipitation that reaches the ground, and then generally runs off to a nearby low point or storm drain. Stormwater tends to require greater treatment due to contaminants that it can pick up from pavement or topsoil along the way.
Examples of Stormwater Reuse
Communities and businesses have adopted a wide variety of stormwater capture and reuse systems to meet needs such as water supply, flood control, regulatory compliance, and more.