---
Honorary Members
Dr. Takashi Asano

Dr. Takashi Asano is a Professor Emeritus at the University of California at Davis. He has more than 40 years of academic and professional experience in environmental and water resources engineering. He is a pioneer and is recognized as the world's leading authority in his field. His research and achievements have received international acclaim and recognition and earned him the internationally renowned "Stockholm Water Prize" in 2001. Dr. Asano has contributed to the advancement of water resources management in Japan and has promoted academic exchange between the U.S. and Japan through his research and international education activities.
Dr. Asano studied civil and environmental engineering at the University of California at Berkley receiving a Master of Science in Engineering in 1965. He received a Ph.D. in the field of environmental and water resources engineering from University of Michigan in 1970. Dr. Asano was appointed as a professor at the University of California at Davis in 1978. He also worked as the Deputy Director for Advanced Water-use at the Water Resource Administration Bureau of the State of California.
Dr. Jim Crook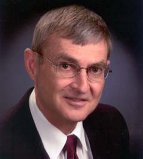 James Crook, Ph.D., P.E., is an independent environmental engineering consultant with more than 40 years of experience in state government and consulting engineering arenas serving public and private sectors in the United States and abroad and has authored more than 100 technical papers and reports. He is an internationally-recognized expert in the area of water reclamation and reuse and has been involved in numerous projects and research activities involving public health, regulatory and permitting issues, project planning and implementation, risk assessment, treatment technology, and quality assurance/quality control.
He serves on many expert panels and committees and is a member of the American Water Works Association, International Water Association, and Water Environment Federation Water Reuse Committees. He received his B.S. degree in civil engineering from the University of Massachusetts and his M.S. and Ph.D. degrees in environmental engineering from the University of Cincinnati. Dr. Crook is certified as a Diplomate by the American Academy of Environmental Engineers is a Registered Professional Engineer in California and Florida.
Robert P. Miele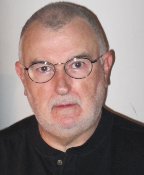 Mr. Miele spent his 37-year professional career with the Los Angeles County Sanitation Districts, specializing in wastewater research, wastewater and recycled water management, and regulatory and legislative policy development. Mr. Miele's career began with innovative research endeavors. In the 1960's he conducted pilot plant research on advanced treatment methods for wastewater, including activated carbon, reverse osmosis and filtration. In the 1970's he served as the project manager for the seminal Pomona Virus Study. For 20 years he served as the Department Head of Technical Services at the Districts. His responsibilities included overseeing the Districts' water reuse program, as well as research, planning, regulatory compliance, monitoring and public information activities of the agency.
Mr. Miele was also the Districts' representative on legislative and regulatory matters at both the state and federal level, including serving on the Board of Directors for the National Association of Clean Water Agencies (formerly AMSA); the California Association of Sanitation Agencies' Water and Legislative Committees; and the Chair of Tri-TAC, a multi-association group established to advise the California Water Resources Control Board. Mr. Miele excelled at recognizing issues that could impact members of the wastewater and recycled water community and was an advocate for solutions to problems to further the interests of the community.
Mr. Miele holds a BS and MS in Civil/Sanitary Engineering from Pennsylvania State University.
Dr. Bahman Sheikh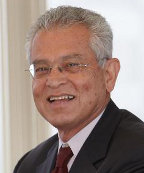 Dr. Bahman Sheikh's professional experience and expertise in water reclamation, recycling, and reuse spans a wide range of clients in the public and private sectors. Dr. Sheikh has worked in many arid and semi-arid regions of the world, creating water resources management plans, developing water use efficiency measures, and advising on a wide variety of uses of recycled water.
Dr. Sheikh provides independent, specialized consulting services to public and private clients for planned and ongoing water recycling projects, primarily in California, as well as in 20+ countries around the world. He served as Board member of WateReuse Association and WateReuse Research Foundation. Sheikh currently serves on the Research Advisory Board of the National Water Research Institute and is Senior Advisor to the Prince Khaled Chair for Water Research at King Saud University in Saudi Arabia.
Dr. Sheikh previously worked for Engineering-Science, Inc. (now a Parsons unit) and CH2M HILL. He has a B.Sc. in Agricultural Engineering from the American University of Beirut, Lebanon; an M.S. in Water Science and Engineering from the University of California, Davis; and a Ph.D. in Soil Physics from the University of California, Davis.
Dr. George Tchobanoglous

George Tchobanoglous, a Professor Emeritus in the UC Davis Department of Civil and Environmental Engineering, worries about how to deal with what we leave behind. Tchobanoglous — affectionately known by colleagues and students as "George T" — is an international authority on wastewater treatment, management and reuse. He is widely recognized for promoting the use of new technologies in four key areas: the construction of wetlands for wastewater treatment; the application of alternative filtration technologies; ultraviolet (UV) disinfection for wastewater reuse applications; and decentralized wastewater management.
As chair of the National Water Research Institute's UV committee, he helped draft the first UV guidelines for water reuse. Tchobanoglous has written more than 375 publications, including 14 textbooks and five engineering reference books. Tchobanoglous was elected to the National Academy of Engineering in early 2004, in recognition of his contributions to engineering education, engineering practice and public service in the field of environmental engineering. Wanting to encourage those following in his footsteps, in 1999 Tchobanoglous and his wife established the George and Rosemary Tchobanoglous Graduate Fellowship: an endowed fund designed to recognize outstanding graduate students in environmental engineering.
Dr. David W. York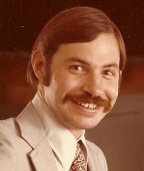 Dr. David York established and coordinated Florida's Water Reuse Program. As the Florida Department of Environmental Protection's Water Reuse Coordinator from 1980-2007, he developed technical rules governing water reuse, technical assistance and training on reuse activities and disinfection, and chaired the Reuse Technical Advisory Committee and Florida's Reuse Coordinating Committee. Dr. York has authored more than 40 technical articles and publications dealing with a wide range of topics related to water reuse. He has made hundreds of presentations at conferences and seminars along with numerous presentations to governmental bodies and to citizens groups.
Dr. York has a B.S. in Civil Engineering from Case Western Reserve University, an M.S. in Sanitary Engineering from the University of Tennessee, and a Ph.D. in Environmental Systems Engineering from Clemson University. Dr. York chaired the technical program committee for the Annual WateReuse Symposium from 2000-2008 and served as the first President of WateReuse Florida.