---
Educate
Communities across the country are incorporating water reuse into their water management strategies as a proven method for ensuring a safe, reliable, locally controlled water supply—essential for livable communities with healthy environments, robust economies and a high quality of life. By 2027, the volume of recycled water produced in the United States is projected to increase 37% from 4.8 billion gallons per day to 6.6 billion gallons per day, according to a recent survey by Bluefield Research.
What Is Water Reuse?
Water reuse, also known as water recycling, is the process of intentionally capturing wastewater, stormwater, saltwater or graywater and cleaning it as needed for a designated beneficial freshwater purpose such as drinking, industrial processes, surface or ground water replenishment, and watershed restoration.
Water Reuse Is Transforming Water Infrastructure
The nation's aging water infrastructure was built to protect public health, ensure access to clean water, and safely dispose of wastewater. Given the growing demand for freshwater and changing weather patterns, next generation water infrastructure must address both water supply and water quality challenges.
Why Invest in Water Reuse?
Investment in water reuse builds communities that are modern, sustainable and stable—ready for families to flourish and businesses to grow. In some communities, recycled water can create a resilient and drought-proof water supply. In other communities, water recycling protects sensitive waterways and alleviates over-burdened centralized treatment facilities. Across the country, communities and businesses investing in water reuse are ensuring that residents have safe drinking water supplies, industries have water to expand and create jobs, farmers have water to grow food, our environment is protected, and our economic future remains strong and secure.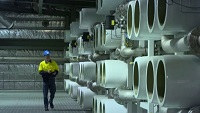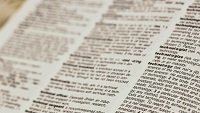 All Water is Recycled
Downstream – Water Reuse for a Sustainable Future