---
Dr. Bahman Sheikh Memorial Scholarship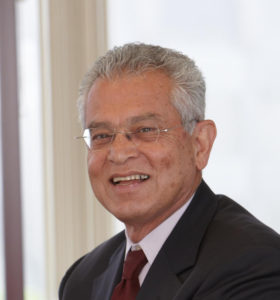 The WateReuse Association and WateReuse California have partnered with the University of California–Davis to establish a scholarship to honor the legacy of Dr. Bahman Sheikh, a water reuse pioneer and a lifetime honorary member of the WateReuse Association.
The Dr. Bahman Sheikh Memorial Scholarship supports undergraduate students pursuing a degree at UC Davis focused on developing and implementing sustainable solutions for water resources management, including water recycling, that support agriculture, industry, and healthy communities.
The WateReuse Association and WateReuse California each contributed $5,000 to establish the scholarship. Friends and colleagues also can donate to this scholarship fund to continue Bahman's legacy of supporting young professionals interested in water reuse. To donate to the fund, click here.
Born in Mashad, Iran, Dr. Sheikh came to California in 1962 and received his MS and Ph.D. at UC Davis in Irrigation and Soil Physics. Throughout a career that spanned more than 50 years, Bahman helped communities around the world plan and design water reuse systems and develop regulations to allow recycled water to be used safely. Dr. Bahman Sheikh passed away on July 28, 2020 at his home in San Francisco.