---
Advocacy in Action
The WateReuse Association advocates for policies and funding to support water reuse every day. "Advocacy in Action" is a central repository for our advocacy action items and resources, including letters to Congress, policy analyses, fact sheets, and more. This tool allows members to track our advocacy and serves as a resource for members when communicating with their specific congressional delegations.
The Infrastructure Investment and Jobs Act
In November 2021, President Biden signed the Infrastructure Investment and Jobs Act (IIJA) into law. Now, WateReuse Association is dedicated to ensuring the timely distribution of the water reuse-related funds it contains. Keep an eye on this page for the latest updates.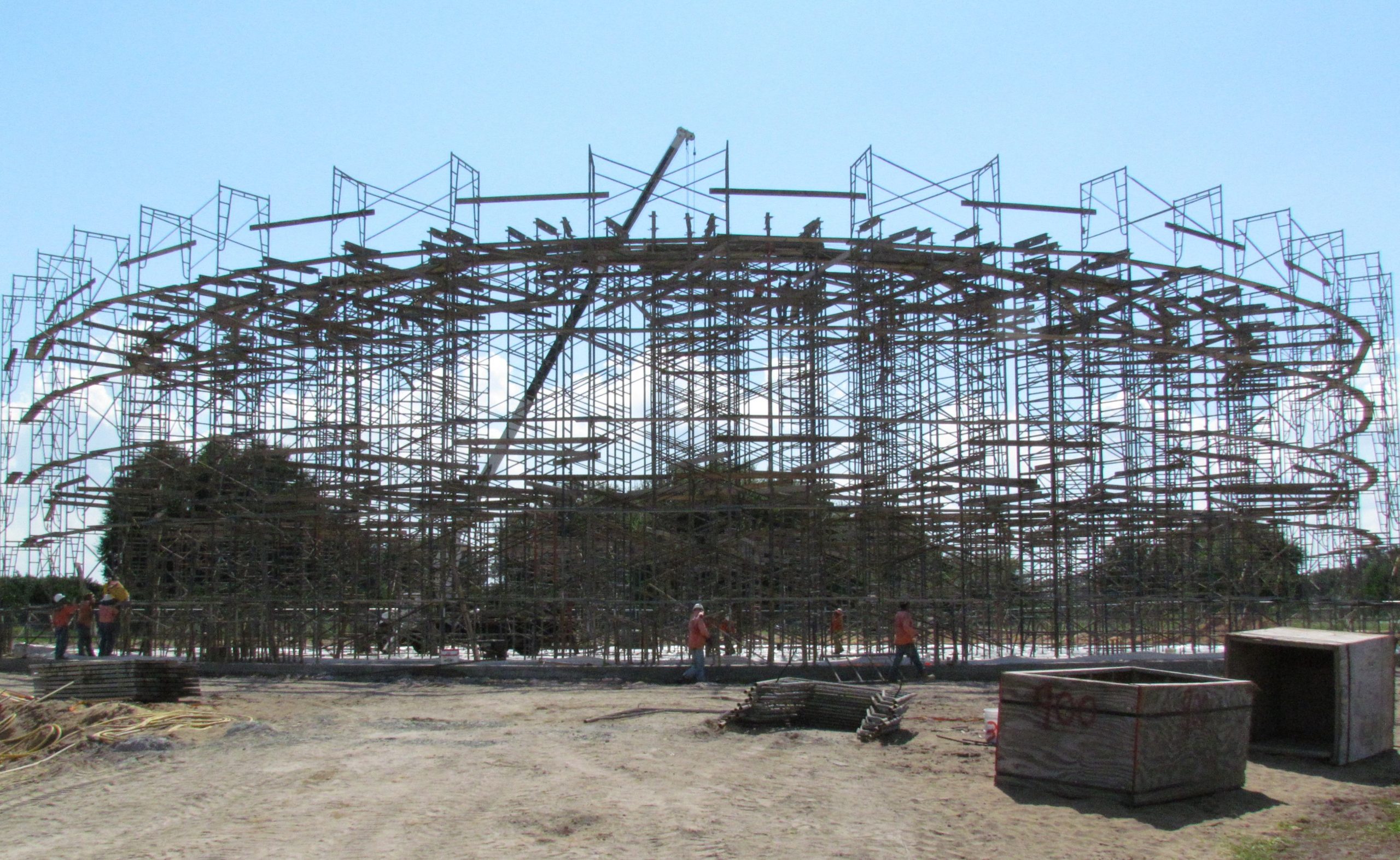 The IIJA invests $1 billion over five years in water recycling programs for the Western United States. This is a historic investment in water recycling, which until now has received roughly $65 million per year through the Bureau of Reclamation. The bill also directs the Administration to establish a federal Interagency Working Group on Water Reuse, which will break down silos, leverage resources throughout the federal family, and facilitate stakeholder engagement on water recycling.
WateReuse Association and our many members worked tirelessly to secure these important investments.
To help our members navigate the Act, WateReuse created a guide detailing the bill's contents and how WateReuse members can access these new resources and tools.
Policy Briefs: The Case for Investment in Water Reuse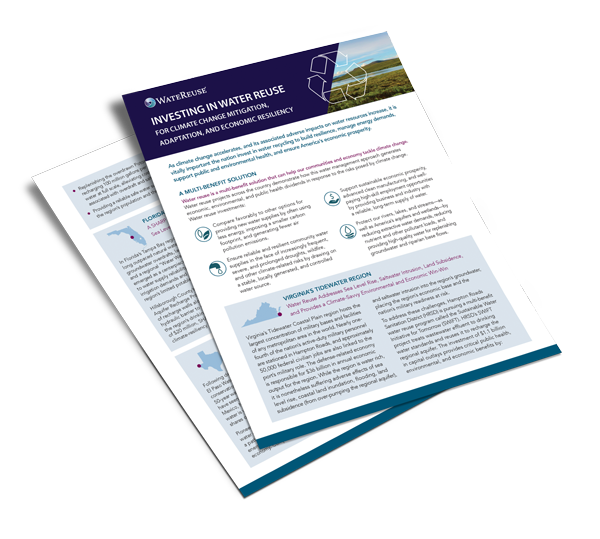 Investing in Water Reuse for Climate Change Mitigation, Adaptation, and Economic Resiliency
Our climate policy brief explains why it is vitally important for the nation to invest in water recycling to build resilience, manage energy demands, support public and environmental health, and ensure America's economic prosperity.
Access to Safe & Affordable Water: The Case for Investment in Water Reuse
Recycled water programs are a critical component of America's current and future water resources portfolio. They are helping communities stabilize water rates, sustain economic activity, and address environmental and infrastructure challenges.
Administration Advocacy
The executive branch includes the president, vice president, the Cabinet, executive departments, independent agencies, and other boards, commissions, and committees. The Administration carries out and enforces laws.
Policies and Regulation
Congressional Advocacy: 118th Congress
Budget
The federal budget contains estimates of income and spending and recommends funding levels. Congress then must pass appropriations bills based on the president's recommendations and Congressional priorities.
Appropriations
Appropriations are annual decisions made by Congress about how the federal government spends some of its money.
Hearings
WateReuse testimony to Senate ENR Committee (July 2021)
WateReuse testimony to House Transportation and Infrastructure Committee (April 2021)
WateReuse Testimony for U.S. House Hearing, "Building Back Better: The Urgent Need for Investment in America's Wastewater Infrastructure" (February 2021)
Policies
WateReuse Letter to Senate Committee on Environment and Public Works on per- and polyflouroalkyl substances draft legislation (July 14, 2023)
Joint water sector letter to Senate Committee on Environment and Public Works on per- and polyflouroalkyl substances (PFAS) passive receivers provision (April 2023)
Joint water sector letter to Congressional leadership on PFAS in the Comprehensive Environmental Response, Compensation and Liability Act (CERCLA) (May 2022)
Water Reuse Infrastructure Investment Legislation
National Water Reuse Action Plan
COVID-19/Coronavirus Pandemic
Resources