---
WateReuse Texas
The Texas section of the WateReuse Association was formed in 2005 to support the ever increasing focus on water reuse and desalination to supplement and diversify the water supplies in Texas. WateReuse Texas strives to promote the responsible stewardship of Texas water resources through education, advocacy and research related to water reuse and desalination by supporting the efforts of the WateReuse Association.
Learn More
Water Reuse and the 87th Regular Session of the Texas Legislature
Nathan Vassar, Lloyd Gosselink Attorneys at Law
Julie Nahrgang, WEAT|TACWA
To say the 87th Regular Session of the Texas Legislature was unlike any other session is a vast understatement. It began amidst a global pandemic where redistricting, passing a budget, responding to the pandemic and expanding broadband service were anticipated as the top priorities in an already-ambitious session. Water was not a hot topic, and few people expected this to be a water session. And then Texas was hit by Winter Storm Uri; the costliest disaster in Texas in recorded history where an estimated 12 million Texans had disruption to their water service and close to 2000 providers issued boil water notices. The Legislature was forced to grapple with weatherization, utility resiliency and emergency preparedness. Priorities shifted, and maintaining required water PSI during an extended power outage/major weather event took center stage. Winter Storm Uri thus coalesced into the filing, debate, and passage of Senate Bill 3.
There are three big water stories in the 87th Legislative Session. Senator Schwertner's SB 3 addresses weatherization of the electric grid and water providers received priority attention and was brought about by Winter Storm Uri. The other two water stories received less fanfare by the general public but will be game changers for water reuse in Texas over time. SB 601 and SB 905 are both authored by Senator Perry out of the west Texas area and speak directly to water reuse in Texas.
SB 601, or the produced water consortium bill, is the extension of Perry's 86th session SB 2771 produced water bill. SB 601 was a priority issue for Perry and seeks to bring together a consortium of academics at Texas Tech, industry experts in oil and gas, and technology experts including desalination technology experts. The consortium is directed to research and analyze the technology, costs, and feasibility of using produced water for new purposes. As scarcity puts increasing pressure on water intensive fracking efforts, arid west Texas and the Permian Basin region are increasingly eyeing the salty byproduct of the fracking process known as produced water, as a potential water supply source. SB 601 brings together academics, public leaders, and industry experts to study the feasibility of this potential addition to the state's water supply. The bill was signed into law on June 18 and became effective immediately.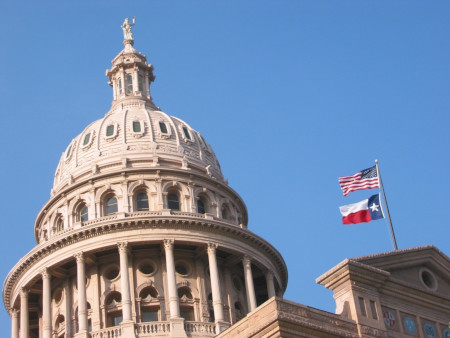 SB 905 – relating to the guidance on the regulations applicable to the potable reuse of wastewater, was directly impacted and shaped by WateReuse Texas members and other water organizations in Texas. This is a significant win for water resources and reuse proponents in Texas. SB 905 requires the TCEQ to develop and make available to the public a regulatory guidance manual to explain the TCEQ rules that apply to direct potable reuse. It was one of the few pieces of legislation that sailed through the Senate and House with no opposing votes in either chamber! SB 905 is thus a bipartisan bill that represents the appetite and necessity of clear regulatory guidance on potable water reuse in Texas. To date, direct potable reuse projects have been subject to the drinking water regulatory exceptions process, without a streamlined regulatory path. Stakeholders anticipate the guidance materials pursuant to SB 905 will be of great value to utilities pursuing direct potable reuse projects, and will help others navigate required approvals to implement such critical water strategies.
To hear more on water reuse and other water legislation passed in the 87th legislative session, tune in for the Water Reuse and the 87th Texas Legislative Session webinar this summer. Hear from speakers from the TCEQ discussing the implementation of SB 601, as well as implementation of HB 2771 from the 86th Legislative Session. WRT members and legislative experts will also provide legislative analysis and commentary provided by WRT members and legislative experts.
For more information, please contact us:
Noelle George, Managing Director
ngeorge@watereuse.org