---
Meetings & Events
Jul
24
Sun
Arizona Water Reuse Symposium 2022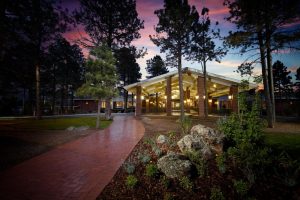 Early Bird Registration and Discount Room Rate Expire July 7!
AZ Water Association and the Arizona Section of WateReuse Association will once again bring together thought leaders from across the Southwest for our annual symposium at Little America Hotel in Flagstaff, Arizona July 24 – 26, 2022. Sunday:  Kick-off Reception and 6th Annual Purple Water Balloon Battle at 5:00 PM.  Pick a team/t-shirt color (ASU, NAU, UA or Purple if you want to be Switzerland) and get in the game. Monday:  Full day of Symposium sessions with breakfast & lunch at Little America Hotel.  Shuttle to dinner at The Museum Club. Tuesday: Half-day workshop: "Defining the Future of Direct Potable Reuse in Arizona"
View Program
Register and Book Your Hotel Reservation
Meeting Resources
Meetings resources include agendas, minutes, and other documents from past meetings. Select a tab on the left to toggle between resources.
Arizona Symposium
Board Meetings
Arizona Water Reuse Symposium
2021 WateReuse Arizona Symposium, July 2021, Flagstaff, Arizona
2019 WateReuse Arizona Symposium, July 2019, Flagstaff, Arizona
2018 WateReuse Arizona Symposium, July 2018, Flagstaff, Arizona
2016 WateReuse Arizona Symposium, July 2016, Flagstaff, Arizona
2015 WateReuse Arizona Symposium, July 2015, Flagstaff, Arizona
Meetings of the Board of Trustees
Webinars
Process Interrupted: Using BOR Funded Desalination Research to Evaluate an Innovative Process Train
Containment of Covid-19 on a College Campus via Wastewater-Based Epidemiology
What Strikes Fear in the Hearts of Arizona Water and Wastewater Utilities? Brine Management
Panel Discussion: Past, Present, & Future Reuse as Part of Arizona's Water Portfolio
First Full Scale DPR Permit in Arizona for Demonstration and Education
Status of California's Advanced Water Treatment Operator Certification Program
San Francisco's Non-Potable Water Program
What are the Legionnaires' Disease Risks from Exposure to Reclaimed Water used for Cooling Towers and Spray Irrigation?
The Why, Where and How of Potable End Use Groundwater Remediation System Design and Construction
City of Flagstaff Water Supply Alternative Costs