---
Meetings & Events
Feb
5
Fri
Containment of Covid-19 on a College Campus via Wastewater-Based Epidemiology (Webcast)
Feb 5 @ 12:00 pm – 1:00 pm

WateReuse Arizona Section Meeting & Webinar
9:00 am – 10:00 am Pacific | 12:00 – 1:00 pm Eastern WateReuse Members: Free Others: $49
PDHs:
1
Register Now!
Wastewater-based epidemiology was utilized to detect SARS-Cov-19 in the wastewater of student dorms upon re-entry of University of  Arizona students in the fall semester of 2020. Positive wastewater samples allowed for subsequent targeted clinical testing of dorm students and the identification of both symptomatic and asymptomatic Covid-19 infections. Early detection of infected individuals resulted in reduced exponential spread of Covid-19 and allowed the university to remain open throughout the semester.
Presenter
Ian Pepper,
Director, WEST Center & Professor, Environmental Science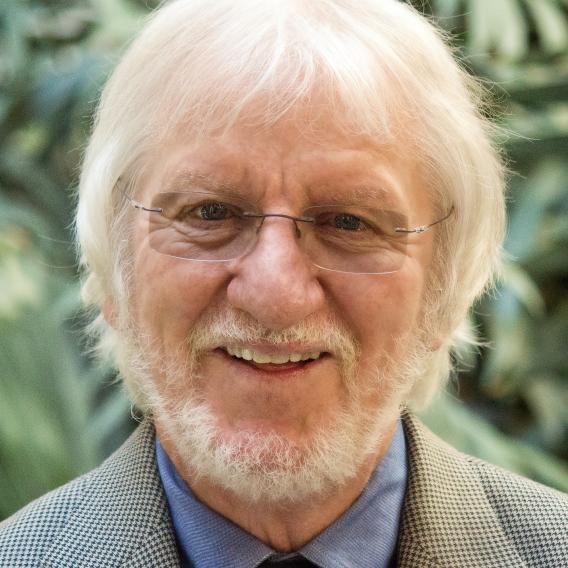 Dr. Pepper
is an environmental microbiologist whose research has focused on the fate and transport of pathogens in air, water, soils and municipal wastes. More recently, he has investigated the potential for real-time detection of contaminants in water distribution systems. Dr. Pepper is Professor in the Community, Environment, and Policy Department in the UA College of Public Health, as well as Professor in the Department of Agricultural & Biosystems Engineering. In addition to his duties at the WEST Center, he is director of the National Science Foundation Water Quality Center at the UA. He also teaches a graduate level laboratory class on Environmental Microbiology, and an undergraduate class on Pollution Science. He has co-authored numerous books and journal articles on Environmental Microbiology and Pollution Science, and is a fellow of the American Association for the Advancement of Science, the American Academy of Microbiology, the American Society of Agronomy, and the Soil Science Society of America. He received his Ph.D. in Soil Microbiology from The Ohio State University, M.S. in Soil Biochemistry from Ohio State, and B.S. in Chemistry from the University of Birmingham, Great Britain.
Webinars
What Strikes Fear in the Hearts of Arizona Water and Wastewater Utilities? Brine Management
Panel Discussion: Past, Present, & Future Reuse as Part of Arizona's Water Portfolio
First Full Scale DPR Permit in Arizona for Demonstration and Education
Status of California's Advanced Water Treatment Operator Certification Program
San Francisco's Non-Potable Water Program
What are the Legionnaires' Disease Risks from Exposure to Reclaimed Water used for Cooling Towers and Spray Irrigation?
The Why, Where and How of Potable End Use Groundwater Remediation System Design and Construction
City of Flagstaff Water Supply Alternative Costs
Meetings Resources
Meetings resources include agendas, minutes, and other documents from past meetings. Select a tab on the left to toggle between resources.
Arizona Symposium
Board Meetings
Water Reuse Arizona Symposium
2019 WateReuse Arizona Symposium, July 2019, Flagstaff, Arizona
2018 WateReuse Arizona Symposium, July 2018, Flagstaff, Arizona
2016 WateReuse Arizona Symposium, July 2016, Flagstaff, Arizona
2015 WateReuse Arizona Symposium, July 2015, Flagstaff, Arizona
Meetings of the Board of Trustees