---
Meetings & Events
Oct
19
Thu
WateReuse Arizona: High-Recovery Desalination: Tradeoffs in Reuse
Oct 19 @ 11:00 am – 12:00 pm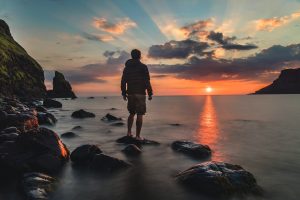 11:00 am PT | 2 pm ET (1 hour) WateReuse Members: Free; Others: $49 PDHs: 1
Register Now!
High-recovery desalination processes offer the benefit of increasing water recovery, generally with increasing cost and complexity.  Reverse osmosis and electrodialysis desalination processes will be reviewed and compared with respect to high-recovery water reuse applications.
Moderator
: Erin Young, R.G. Hydrogeologist | Water Resources Manager City of Flagstaff Water Services
eyoung@flagstaffaz.gov
 | w: (928) 213-2405
Presenter
: Shane Walker, Ph.D., P.E.
Director, Water Resources Center
Professor, Civil, Environmental, & Construction Engineering
Texas Tech University
shane.walker@ttu.edu
806-834-0823
Meeting Resources
Meetings resources include agendas, minutes, and other documents from past meetings. Select a tab on the left to toggle between resources.
Arizona Symposium
Board Meetings
Arizona Water Reuse Symposium
Meetings of the Board of Trustees
Webinars
Process Interrupted: Using BOR Funded Desalination Research to Evaluate an Innovative Process Train
Containment of Covid-19 on a College Campus via Wastewater-Based Epidemiology
What Strikes Fear in the Hearts of Arizona Water and Wastewater Utilities? Brine Management
Panel Discussion: Past, Present, & Future Reuse as Part of Arizona's Water Portfolio
First Full Scale DPR Permit in Arizona for Demonstration and Education
Status of California's Advanced Water Treatment Operator Certification Program
San Francisco's Non-Potable Water Program
What are the Legionnaires' Disease Risks from Exposure to Reclaimed Water used for Cooling Towers and Spray Irrigation?
The Why, Where and How of Potable End Use Groundwater Remediation System Design and Construction
City of Flagstaff Water Supply Alternative Costs