---
WateReuse Arizona Symposium 2023
The Arizona Section of WateReuse Association and AZ Water Association brought together over 180 leaders from across the Southwest for our annual symposium at Little America Hotel in Flagstaff, Arizona July 23-25, 2023. During the event two $3,000 scholarships were awarded to Arizona students and the Arizona Section recognized awards for Person of the Year, Project of the Year and Program of the Year. The symposium included a Rulemaking Update from the Arizona Department of Environmental Quality and Interactive Salinity Management Workgroups Read more.
The Annual Arizona Water Reuse Symposium was held July 23-25, 2023 in Flagstaff Arizona. Water Professionals from across the state of Arizona, including state departments, utilities, consultants, contractors, regulators, equipment manufacturers and laboratory services, and guests from neighboring states, attended presentations and engaged in conversations regarding water reuse in Arizona. View the Symposium's program here.
Symposium attendees enjoyed participating in the 7th Annual Purple Water Balloon Battle and witnessed the dethroning of Team ASU by Team NAU with a little help from the purple team. Attendees enjoyed returning to Hart Prairie Lodge at Arizona Snowbowl for scenic gondola ski lift rides prior to the symposium dinner.
The presentations are available here.
Photographs from the event are available here.
Professional Development Certificates (PDH) are available by contacting Lisa Culbert.
2023 WateReuse Arizona Awards
Program of the Year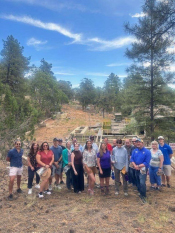 The Arizona section presented three awards during the 2023 Arizona Water Reuse Symposium in Flagstaff. The Program of the Year award was presented to the Grand Canyon National Park for promoting awareness of the historic water reclamation facility through tours and presentations over the past several years and recognizing the efforts to try and preserve the unique history of the GCNP Water Reclamation Facility. The award was presented during a tour of the facility before the symposium program began. WateReuse Arizona plans to make this tour available for future years to continue promoting awareness of the first reuse facility in the state.
Person of the Year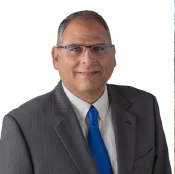 The Person of the Year award was presented to George Maseeh, PE, BCEE. George. Registered professional civil engineer George Maseeh has been leading key programs and projects for water and wastewater clients in Arizona for more than 35 years. Mr. Maseeh's overall project experience includes planning, design, and construction management for groundwater remediation; groundwater recharge; surface water supply/treatment; and wastewater collection, treatment, and reuse projects. His career-long efforts to deliver projects that provide safe and reliable water supplies will be impacting southwest communities for years to come.
George serves as the Technical Director for the El Paso Water Utilities (EPWater) Advanced Water Purification Facility (AWPF). This remarkable project will be the first direct distribution potable reuse facility in the United States. In addition, George's technical expertise and facilitation skills have contributed to numerous successful projects, including the Tucson Water Recycled Water Master Plan, the Scottsdale Integrated Water Resources Master Plan, and the Glendale Integrated Water Resources Master Plan.
Since 2020, George has served on the WateReuse AZ Board of Directors, as well as the AZ WateReuse Symposium Chair in 2018 and 2019.
"I am honored to support George Maseeh's nomination for WateReuse Arizona Person of the Year Award, especially for all that George has done for the industry, El Paso Water, and for me and my career. George is the person I go to for technical assistance or studies or great ideas. All that aside, the best part about George is that he's a good person. When I think about a role model and where I want to be when I grow up, I think about George. He's such a good guy. George cares, asks the right questions, and knows what to say at the right time. That's what I think about when I think about George Maseeh. I want to be like George later in my career. I hope that someone thinks of me as highly as I think about George. I hope he wins this award. He deserves it. He's one of the best out there."

Gilbert Trejo, Chief Operations Officer at El Paso Water and Past President of WateReuse Association
Project of the Year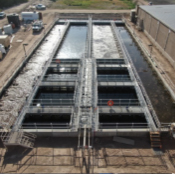 The Project of the Year award was presented to EPCOR, GHD and MGC Contractors for the Pecan WRF Expansion and Improvements Project which is the largest recent water reuse investment in Pinal County. EPCOR's Pecan Water Reclamation Facility (WRF) has significantly expanded to meet the growing water demands of the San Tan region. By the end of 2021, growth projections threatened to surpass the WRF's capacity, and critical infrastructure components were nearing the end of their service life. The expansion project has enhanced reclaimed water quality, addressed urgent water infrastructure needs, and is now a model for appropriate water reuse.
Collaboration between GHD and MGC Contractors led the design-build expansion of EPCOR's Pecan WRF, implementing $21M worth of improvements within a year, increasing the facility's capacity from 3.0 MGD to 4.0 MGD, reaching a peak of 12.0 MGD. The project addressed several challenges, including upgrading aging infrastructure, meeting growing demand, and enhancing safety standards. The project's main objective was to enhance the biological and nutrient removal (BNR) treatment capabilities. To achieve this, the team employed Aero-Mod® technology, facilitating the generation of Class A+ reclaimed water. This technological advancement significantly increased the facility's treatment capacity and ensured the consistent production of high-quality Class A+ reclaimed water.
The Pecan WRF expansion project has significantly advanced the quality and utility of reclaimed water in the region, fostering sustainability and growth. The facility's reclaimed water, about 720 million gallons annually, is crucial for aquifer recharge via twenty injection wells, supporting Arizona's water management goals and EPCOR's sustainability objectives.
In addition to aquifer replenishment, the reclaimed water is used for public irrigation and local farming, reducing potable water demand and conserving resources. EPCOR is also connecting the Pecan WRF to the New Magma Irrigation and Drainage District (NMIDD), providing fully treated effluent for farming needs, reducing dependence on the Central Arizona Groundwater Replenishment District's water, and lowering customer costs. The WRF expansion underscores the potential of water recycling as a pillar of safe, resilient, and sustainable water management. It demonstrates how water reuse supports sustainability and economic growth and enhances community life.
2023 WateReuse Arizona Scholarship Recipients
WateReuse Arizona presented two scholarships of $3,000 each to Arizona university and college students at our 2023 Arizona Water Reuse Symposium. Congratulations to Jaqueline Diaz and Gabriel Cerron.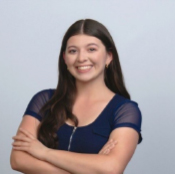 Jaqueline Diaz – 2023 WateReuse Arizona Scholarship Recipient
Jaqueline Diaz is a student at the University of Arizona studying Environmental Engineering. Originally from Tucson, AZ she loves to hike new trails, travel and attend concerts.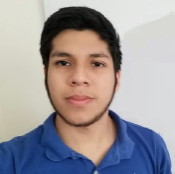 Gabriel Cerron – 2023 WateReuse Arizona Scholarship Recipient
Gabriel Cerron is a third-year Ph.D student pursuing a degree in Environmental Engineering at Arizona State University, specializing in electrochemical technologies for water reuse and resource recovery. Originally from Peru, Gabriel enjoys traveling and visiting new places, sports and outdoor activities.