---
Nov
10
Wed
Webcast: Agricultural Reuse in California: Moving to the Next Level
Nov 10 @ 2:00 pm – 3:30 pm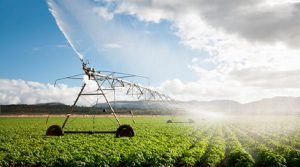 11:00 am – 12:30 pm PT | 2:00 pm – 3:30 pm ET
WateReuse Members: Free
Others: $49
PDHs: 1
Join WateReuse California's Agricultural Reuse Committee to learn about agricultural water reuse in production, planned projects, and new opportunities. An expert panel of agricultural reuse practitioners will share their experiences, lessons learned, and outlook for agriculture reuse in California. Following the panel, the audience will be encouraged to submit questions for a moderated Q&A.  Agricultural reuse refers to recycled water used in an agricultural setting. Water is treated and used again, employing effective and efficient processes to meet specific quality standards for the intended end use. Water that is treated and cleaned for agricultural reuse includes municipal wastewater, wastewater from plants that process agricultural products, and runoff from fields after irrigation (also known as tailwater).
Presenters
North Valley Regional Recycled Water Program
William Wong
Director of Utilities
City of Modesto
City of Fresno
Rick Staggs
Assistant Director
Department of Public Utilities Wastewater
Escondido MFRO
Angela Morrow, P.E.
Deputy Director of Utilities / Construction and Engineering
Utilities | City of Escondido
Havest Water
José R. Ramírez, P.E.
Senior Civil Engineer
Water Recycling Program Manager
Sacramento Regional County Sanitation District
Mar
6
Sun
37th Annual WateReuse Symposium
Mar 6 @ 1:00 pm – Mar 9 @ 2:00 pm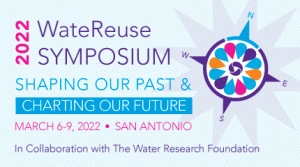 Super Saver Opens October 4:  37th Annual WateReuse Symposium in San Antonio, Texas
Mark your calendar for the 37th Annual WateReuse Symposium to be held March 5-9, 2022 at the San Antonio Marriott Rivercenter in San Antonio, Texas. A special super saver registration rate will be offered exclusively to WateReuse Association members beginning Monday, October 4, 2021—before early-bird registration opens to the general public.