---
Jun
22
Thu
Innovations in Agricultural Water Reuse: Successes, Challenges, and Funding Opportunities
Jun 22 @ 4:00 pm – 5:00 pm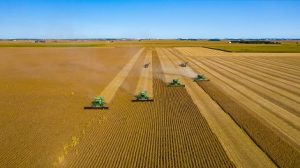 1 pm PT | 4 pm ET (1 hour)
WateReuse Members: Free; Others: $49
PDHs: 1
According to the U.S. Department of Agriculture's Economic Research Service, agriculture accounts for more than 80% of the nation's water consumption. Water reuse is uniquely suited to provide resilience, local control, environmental protection, and high water quality for this critical demand. Join our webcast to learn about two innovative approaches to securing America's food supply with water reuse, strategies for overcoming obstacles, and gain insight on how USDA conservation programs can be a valuable resource in funding these projects.
Presenters:
Dr. Chris Hay, Conservation Design Scientist, Iowa Soybean Association
Julie Hawkins, State Conservationist, USDA-NRCS
Mike McCullough, Director of External Affairs, Monterey One Water
Mar
10
Sun
2024 WateReuse Symposium

@ Hilton Denver City Center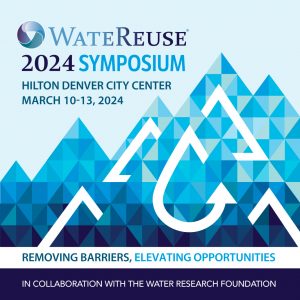 The 39th Annual WateReuse Symposium is a celebration of a unique moment for water reuse. New funding, new collaborations, and new regulatory frameworks are elevating opportunities for reuse projects nationwide. As water reuse practitioners, we have reached this summit together. Together we can remove barriers and empower safer, more resilient, and more sustainable communities and businesses with water reuse.