---
Dec
14
Thu
WateReuse Webcast: Carbon Based Advanced Treatment for Water Reuse. Sponsored by Hazen & Sawyer
Dec 14 @ 2:00 pm – 3:00 pm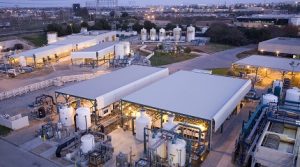 11 am PT | 2 pm ET (1 hour)
WateReuse Members: Free; Others: $49
PDHs: 1
With water supply limitations driven by factors such as population growth, urbanization, and climate change, along with more stringent regulatory requirements for wastewater discharges, direct or indirect potable reuse is becoming increasingly essential to address water resiliency issues. Carbon Based Advanced Treatment (CBAT) has increasingly been adopted as a treatment solution to treat municipal effluent to provide a safe, reliable augmentation of drinking water supplies.
CBAT involves the use of biologically activated carbon (BAC) usually with ozone, followed by granular activated carbon (GAC) to achieve advanced treatment of water. It may also include flocculation/sedimentation and UV disinfection. Join a panel of experts to explore the various combinations of this process, and get updates on key case studies using CBAT for potable reuse.
Moderator:
TBD
Speakers:
Andrew Newbold, Principal Engineer, Hazen & Sawyer
Gaya Ram Mohan, PhD, PE, Environmental Engineer, Hazen & Sayer
Erik Rosenfeldt, PhD, PE, National Drinking Water Practice Leader, Hazen & Sawyer
Dec
20
Wed
WateReuse Pacific Northwest: Localizing Communications Strategy
Dec 20 @ 10:00 am – 11:00 am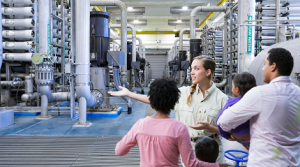 10:00 am PT | 1 pm ET (1 hour)
WateReuse Members: Free; Others: $49
PDHs: 1
Across the country, more and more communities are exploring reuse as part of a larger water management strategy. But even the best public projects live and die by community acceptance, and history has shown this is doubly true for water reuse projects. Community engagement is a vital element to designing and launching plans that will create lasting impact. Community engagement is not, however, a one-size-fits-all endeavor. What motivates communities in Seattle will not be the same as Boise, or rural Oregon. In this webinar, we will discuss the importance of localizing a communications and engagement strategy to reflect the values, culture and drivers of each specific community. We will look at two Pacific Northwest case studies from Boise and the WateReuse Oregon Subcommittee that demonstrate effective, local engagement approaches.
Moderator:
Holly Tichenor, Management Consulting National Practice Leader, Brown and Caldwell, WateReuse PNW Board President
Presenters:
Natalie Monro, Communications Coordinator, City of Bellingham, WateReuse PNW Board VP
Haley Falconer, Environmental Division Senior Manager, City of Boise
Jared Kinnear, Reuse Program Manager, Clean Water Services
Mar
11
Mon
2024 WateReuse Symposium

@ Hilton Denver City Center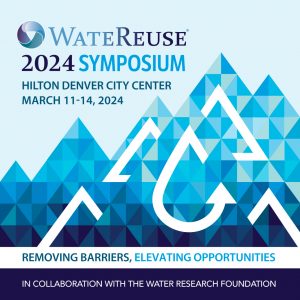 The 39th Annual WateReuse Symposium is a celebration of a unique moment for water reuse. New funding, new collaborations, and new regulatory frameworks are elevating opportunities for reuse projects nationwide. As water reuse practitioners, we have reached this summit together. Together we can remove barriers and empower safer, more resilient, and more sustainable communities and businesses with water reuse.