---
Apr
29
Thu
Resilience through Collaboration: First Year Highlights and Future Directions of the National Water Reuse Action Plan (Webcast)
Apr 29 @ 2:00 pm – 3:30 pm
Join us for a lively discussion with leaders from across the water sector about the future of water reuse and its importance as a tool to address the impacts of climate change and meet local water demands.
Register Now!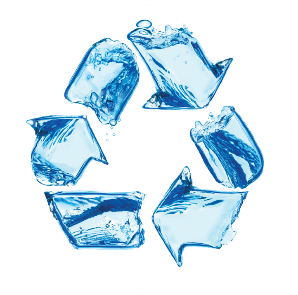 Please join us for a free webinar on April 29, 2021, from 2:00 to 3:30 PM EDT to celebrate the first year of the National Water Reuse Action Plan (WRAP), including accomplishments of action leaders and partners and anticipated 2021 outcomes.
The Resilience through Collaboration: First Year Highlights and Future Directions of the National Water Reuse Action Plan webcast will feature remarks from Radhika Fox (EPA's Acting Assistant Administrator for Water), Felicia Marcus (William C. Landreth Visiting Fellow at Stanford University's Water in the West Program), and a roundtable discussion with WRAP action leaders and partners and other water reuse practitioners from around the United States. This event is hosted by EPA in collaboration with the WateReuse Association and other water sector partners.
The roundtable panelists include:
Gilbert Trejo, El Paso Water, WateReuse President (moderator)
Pinar Balci, New York City Department of Environmental Protection
Mike Markus, Orange County Water District
Melissa Klembara, U.S. Department of Energy
Brandi Honeycutt, Colorado Department of Public Health and the Environment
Paula Kehoe, San Francisco Public Utilities Commission, Chair of the National Blue Ribbon Commission for Onsite Non-potable Water Systems
The WRAP collaborative was launched on February 27, 2020 with federal, state, tribal, local, and private sector partners to build technical, financial, and institutional capacity to spur further consideration and implementation of water reuse across the country. The story of the WRAP's first year of implementation is one of incredible dedication and determination by a growing community of over 100 different organizations. The WRAP collaborative has enabled the formation of new action-based partnerships across the water community to help address local water resource challenges through holistic thinking and integrated efforts to ultimately strengthen our Nation's water security, sustainability, and resilience.
May
12
Wed
Water Reuse in Bioenergy Production – A Pathway to Conservation and Resiliency (Webcast)
May 12 @ 2:00 pm – 3:00 pm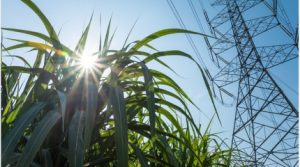 Join May Wu, Principal Environmental System Scientist with Argonne National Laboratory, for a webcast on the role of water reuse in bioenergy production.
11:00 am – 12:00 pm PT | 2:00 pm – 3:00 pm ET
WateReuse Members: Free | Others: $49
Production of bioenergy from a range of feedstocks and biorefining pathways requires a substantial amount of water for irrigation, conversion process, cooling, and steam generation. Because the feedstock varies with climate and soil regions, an increased production will have implications in the availability of regional and local freshwater resources across the U.S. It is critical to understand how fit-for-purpose water recycling can be used to conserve freshwater.
This webcast presents findings from an Argonne National laboratory analyses of potential recycled water use to produce biofuels from conventional crops and algae and generate power by incorporating technology, climate, and geospatial-temporal components. Findings suggest a significant potential of producing advanced biofuel while doubling the amount of recycled water in use nationally. Results from this project support informed decision-making and strategic planning for water sustainable bioenergy development.
Presenter
May Wu is a principal environmental system scientist at Argonne National Laboratory. Her research interests are water resource use, water quality, and wastewater management in the production of biofuels and conventional energy.
Jun
1
Tue
Digital Platform, Artificial Intelligence and Machine Learning in Potable Reuse Projects (Webcast)
Jun 1 @ 2:00 pm – 3:00 pm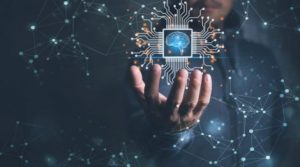 Learn how digital platforms that include artificial intelligence and machine learning can be used to improve asset management strategies and operational efficiencies.
11:00 am – 12:00 pm PT | 2:00 pm – 3:00 pm ET
WateReuse Members: Free
Others: $49
PDHs: 1
In this webcast, our presenters will introduce how digital platforms that include artificial intelligence (AI) and machine learning (ML) can be used to improve asset management strategies and operational efficiencies, as well as enhance source control, validate unit process performance, predict product water quality and make sound decisions for assessing suitability of product water for human consumption.
The data collected from pilot and full-scale potable reuse treatment trains have been used to develop artificial neuron networks as part of an ML platform. The platform clearly demonstrates that ML can be used to predict, for example, the product water total organic carbon (TOC) concentration of a pilot advanced treatment facility and the specific fluxes on the third stage of a full-scale advanced treatment facility as the feed quality and operating conditions are changed.
The methodology used and model outputs will be discussed during the webcast. The presenters will also examine how we can couple AI/ML concepts with the Internet of Things (IoT) and next generation of the SCADA systems to operate and maintain assets efficiently while significantly enhancing public and regulatory confidence in potable reuse projects.
Presenters
Ufuk Erdal, Arcadis
Jim Cooper, Arcadis
Raluca Constantinescu, Arcadis
Ozan Erdal, University of Washington