---
Sep
28
Wed
Access to Safe & Affordable Water: The Case for Water Reuse
Sep 28 @ 4:00 pm – 5:00 pm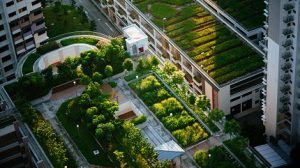 1 pm PT | 4 pm ET (1 hour)
WateReuse Members: Free; Others: $49
PDHs: 1
Water reuse is a principal solution to the challenges of water access, affordability, and resiliency. During this 60-minute webcast water reuse experts will discuss water recycling's role in affordability through a national and local context.  Attendees will learn about essential investments in water recycling programs throughout the nation that successfully help mitigate the water supply consequences of climate change, support economic stability and growth, and ensure broader water accessibility and affordability, particularly in disadvantaged communities. The webcast will dive deeper into a recently published Texas case study looking at onsite water recycling's role in affordable housing units conducted by the National Wildlife Federation. Following presentations, attendees are encouraged to engage the panelists in a question-and-answer segment.
To learn more about water reuse affordability check out the WateReuse Affordability Brief and to read the full National Wildlife Federation report click here.
Moderator: Victoria Johnson, Global Equity Director, HDR
Presenters:
George Hawkins, Moonshoot Missions
Paul Jones, Moonshot Missions
Jennifer Walker, National Wildlife Federation
Mar
5
Sun
2023 WateReuse Symposium

@ Marriott Marquis Atlanta

The Annual WateReuse Symposium is the premier conference on water recycling — attracting more than 800 water professionals globally for knowledge-sharing, networking, and intriguing discussions! The event is planned in collaboration with The Water Research Foundation and will include engaging sessions on the latest reuse-related research projects.