---
Jan
30
Mon
Australian Water Reuse Perspectives
Jan 30 @ 5:00 pm – 6:30 pm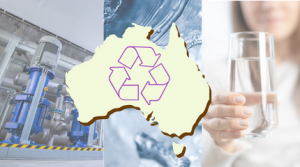 Hosted by WateReuse Association's International Reuse Committee
Date & Time:
US & Canada: Jan 30, 5:00pm-6:30pm ET | 2:00pm-3:30pm PT
Sydney, Australia: Jan 31, 9:00am-10:30am AEDT
PDHs: 1.5 hours
WateReuse Members: Free; Others: $49
Join us on January 30 to hear about ways that the driest inhabitated continent on earth – Australia – is utilizing water recycling.
Communities recognize that water is too precious to use just once. Water recycling has a long history for irrigation, industrial use, and purple pipes for household outdoor use and toilet flushing. In Western Australia, Perth's Groundwater Replenishment Scheme provides purified recycled water for drinking, and other cities are now exploring this option. This webcast will cover Australia's experience with water recycling, the future and regulatory outlook, and the emerging use of recycled water for green hydrogen, as Australia moves towards a decarbonised future.
Moderator: Danielle Francis, Manager Policy and Strategy, Water Services Association of Australia (WSAA)
Presenters:
Kate Miles, Head of System and Asset Planning, Sydney Water
Nick Turner, Senior Principal of Strategic Programs, Water Corporation
Simon Prunster, Energy and Emissions Specialist, Yarra Valley Water
David Cunliffe, Principal Water Quality Adviser, SA Health in South Australia
Feb
15
Wed
WRTX: Tel Aviv to Texas: Lessons Learned from the 2022 WateReuse Israel Delegation
Feb 15 @ 2:00 pm – 3:00 pm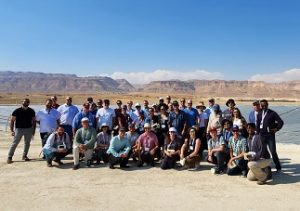 February 15, 2023 Time: 1:00pm CT | 2:00pm ET
As a global leader in water reuse, Israel takes a very intentional and integrated approach to producing and maintaining its water supply. They combine desalination, water recycling of municipal wastewater and stormwater capture, and reuse to ensure sustainable supplies. Nearly 90 percent of Israel's treated wastewater is reused for agricultural irrigation purposes.
In November 2022, over 40 representatives from the U.S. water sector, including utilities, industry, states, and the federal government, traveled to Israel as part of a science, technology, and policy informational exchange focused on water reuse practices. This intensive week of learning about the Israeli approach to managing its water resources included several delegates from Texas.
The panelists will share their general experience as part of the delegation (5-10 mins each) and then we will ask a few prepared questions about lessons learned and how those could be applied to Texas communities. If time allows, we will take questions from the audience.
Moderator: 
Paula Paciorek, Division Manager, Houston Water Planning
Presenters:
Eva Steinle-Darling, Water Reuse Technical Practice Director, Carollo Engineers
Hunter Adams, Environmental Laboratory Supervisor, City of Wichita Falls – Cypress Environmental Laboratory
Erika Crespo, Assistant Deputy Director, Water Quality Division, Texas Commission on Environmental Quality (TCEQ)
Kobe Nagar, CEO and Co-Founder, 374 Water
Mar
5
Sun
2023 WateReuse Symposium

@ Marriott Marquis Atlanta

The Annual WateReuse Symposium is the premier conference on water recycling — attracting more than 800 water professionals globally for knowledge-sharing, networking, and intriguing discussions! The event is planned in collaboration with The Water Research Foundation and will include engaging sessions on the latest reuse-related research projects.