---
Jan
27
Wed
Water Reuse Policy in the 117th Congress and Biden Administration (Webcast)
Jan 27 @ 2:00 pm – 3:00 pm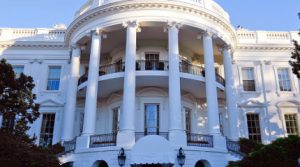 Please join Washington insiders to examine what's on the congressional agenda for 2021 and what water-related priorities the Biden Administration is likely to push in its first year.
Join Us!
2:00 – 3:00 pm ET| 11:00 am – 12:00 pm PT
WateReuse Members: Free
Others: $49
January 2021 marks the beginning of both a new administration in the White House and a new Congress. While Congress passed a number of key pieces of legislation in the final days of 2020, much work remains to be done, including the reauthorization of important water recycling programs. At the same time, the Biden Administration is coming in with an ambitious agenda related to climate change, the environment, and infrastructure, among other issues.
Top Washington water sector lobbyists will discuss the status of key legislation and explain the opportunities to advance a water reuse policy agenda. Whether you plan to participate in our Virtual Water Week in the spring or are interested in what to expect from Congress and the new Administration in 2021, this webcast will be a national advocacy primer for water professionals.
Presenters
Mia O'Connell, President, O'Connell & Dempsey, LLC
Pete Evich, Vice President, Van Scoyoc Associates
Jon Freedman, Senior Vice President, Global Government Affairs, SUEZ Water Technologies & Solutions
Greg Fogel, Policy Director, WateReuse Association
Mar
15
Mon
36th Annual WateReuse Symposium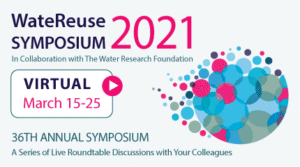 36th Annual WateReuse Symposium: Redefining Resiliency
March 15-25, 2021
Join us for a series of live and on demand virtual roundtables!