---
May
18
Wed
Direct Potable Reuse in the Four Corners
May 18 @ 2:00 pm – 3:00 pm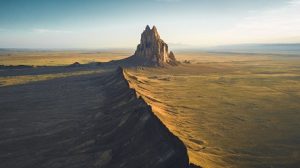 11 am PT | 2 pm ET (1 hour)
WateReuse Members: Free; Others: $49
PDHs: 1
The Four Corners region includes the arid western states of Arizona, Colorado, New Mexico, and Utah. These four states have several common challenges to providing reliable water supplies including: rapid population growth, severe long term drought conditions, and dwindling or overallocated natural water sources. Indirect potable reuse is currently being practiced in these states, often through managed groundwater replenishment or incidental means. Is engineered potable reuse the next step to building safe, reliable, and resilient water resource portfolios?
While water utilities in the Four Corners states are taking steps toward direct potable reuse (DPR), each of these states face different implementation challenges. This panel discussion delves into the progress and issues regarding DPR in the region.
Speakers:
Brian Biesemeyer CITY OF SCOTTSDALE, AZ
Robert Fowlie REPRESENTING THE VILLAGE OF CLOUDCROFT, NM
Steve Gallegos CITY OF RIO RANCHO, NM
Raymond Garrison CITY OF SOUTH JORDAN, UT
Tyson Ingles CO DEPARTMENT OF PUBLIC HEALTH AND ENVIRONMENT
Sarah Page UTAH DIVISION OF DRINKING WATER
Austa Parker BROWN AND CALDWELL
Javier Setovich CITY OF GOODYEAR, AZ
Katie Vanyo BROWN AND CALDWELL
Matt Benak, TOWN OF CASTLE ROCK, CO
May
20
Fri
Florida Water Reuse Week: The Role of Education and Outreach in Florida's Growing Reuse Landscape
May 20 @ 11:00 am – 12:00 pm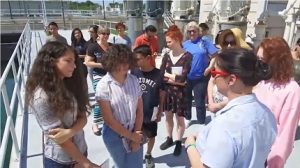 11 am ET | 8 am PT (1 hour)
WateReuse Members and Florida Water Reuse Week Registrants: Free; Others: $49
Registrants for Florida Water Reuse Week will receive a discount code for free webcast registration
PDHs: 1
Florida reuses 34 percent of its wastewater compared to the national average of about 7 percent. A recent statewide survey showed that 75 percent of Floridians are familiar with the concept of using reclaimed water for irrigation, industrial uses, and other non-drinking purposes. However, as the state is undergoing record-setting growth and rulemaking for direct potable reuse, additional education and outreach is needed to gain public acceptance. Water professionals and utilities from across the state are working collaboratively through WateReuse Florida to develop and implement consistent messaging on how reuse will safely supply Florida's future. As Florida celebrates Water Reuse Week May 15-21, join us to hear about the latest education and outreach efforts happening to support traditional and potable reuse at the local and state level.
Robyn Felix, Communications & Board Services Bureau Chief, Southwest Florida Water Management District
Tamara Richardson, P.E., Director of Polk County Utilities

Shea Dunifon, Education Coordinator, Pinellas County Utilities, Florida