---
Mar
4
Wed
National Water Reuse Action Plan: Collaboration and Implementation
Mar 4 @ 2:00 pm – 3:00 pm
Webcast
2:00 – 3:00 pm Eastern ; 11:00 a.m. – 12:00 p.m. Pacific
Fee: Members: $0; Others: $0
Join us for an inside look at the much anticipated national Water Reuse Action Plan (WRAP), an effort to foster greater consideration of water reuse facilitated by the U.S. Environmental Protection Agency (EPA) in partnership with other governmental and non-governmental water sector organizations. The WRAP is a blueprint for advancing the adoption of water recycling as a tool for water resources management across the country. It includes an ambitious set of actions that will be led by a diverse range of actors, from industry to government agencies to academia.
On September 10, 2019, at the 34th Annual WateReuse Symposium in San Diego, California, EPA announced the release of a draft WRAP for public comment. Staff from EPA will join us again to describe the plan, its genesis, and the all-important implementation phase. Register today to learn how you can stay engaged and collaborate on advancing water reuse as part of an integrated water resources management approach.
Presenters
Jeff Lape, National Program Leader for Water Reuse, Office of Water, U.S. Environmental Protection Agency
Gilbert Trejo (Moderator), President, WateReuse Association
Mar
25
Wed
Effective PFAS Treatment: Challenges and Solutions for Potable Reuse
Mar 25 @ 2:00 pm – 3:00 pm
Webcast
2:00 – 3:00 pm Eastern ; 11:00 a.m. – 12:00 p.m. Pacific
Fee: Members: Free; Others: $49
PDHs: 1
A group of chemicals known as PFAS – perfluoroalkyl and polyfluoroalkyl substances – has garnered the public's attention and posed treatment challenges for recycled water utilities. What is the latest science on effective treatment for PFAS? This webcast focuses on the fate of PFAS in recycled water destined for potable reuse, and will include results from different advanced treatment processes ranging from bench-scale evaluations to permanent potable reuse treatment demonstration projects. The data illustrate important considerations during treatment selection, design, and operation to meet PFAS treatment goals.
Presenter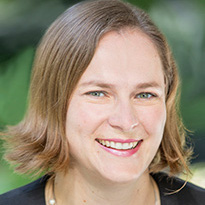 Eva Steinle-Darling
Reuse Innovation Lead and Principal Technologist
Carollo Engineers