---
Apr
15
Wed
Webcast: Breaking Down Implementation Barriers for Onsite Non-Potable Water Systems
Apr 15 @ 2:00 pm – 3:00 pm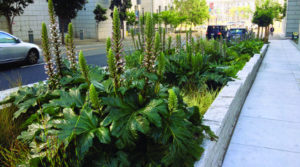 Presented in partnership with The Water Research Foundation, this presentation will cover key components of successful onsite non-potable water systems.
Webcast
2:00 – 3:00 pm Eastern ; 11:00 a.m. – 12:00 p.m. Pacific
WateReuse Members and WRF Subscribers: Free
Others: $49
PDHs: 1
Across the nation, onsite non-potable water systems (ONWS) are becoming increasingly common as a means to conserve and recycle water. Ensuring consistent implementation is one of the principal challenges for ONWS programs, particularly when multiple, new stakeholders are involved. Water Research Foundation project 4909 sought to identify key knowledge gaps and provide the resources needed to aid in the smooth implementation of ONWS. Through interaction with the National Blue Ribbon Commission for Onsite Non-potable Water Systems, the project team identified common pitfalls that have impacted the design, operation, permitting, and implementation of ONWS.
This presentation will cover key components of a successful ONWS program including: (1) treatment goals that control public health risk, (2) effective design of both treatment and non-treatment (i.e., management) barriers, (3) strategies for effective operation and monitoring of ONWS systems, and (4) frameworks for regulating and permitting ONWS. The goal of this presentation is to convey the importance of stakeholder knowledge for consistent protection of public health at ONWS installations. This information will be presented through a survey of the projects two main deliverables: the comprehensive guidance manual and interactive training modules.
Presenters
Brian Pecson, Ph.D., P.E., Principal Engineer, Trussell Technologies
Brie Post, P.E., Senior Engineer, Trussell Technologies
Paula Kehoe, Director of Water Resources, San Francisco Public Utilities Commission
Apr
21
Tue
Webcast: America's Water Infrastructure Act – Implications for Water Reuse and COVID-19
Apr 21 @ 2:00 pm – 3:00 pm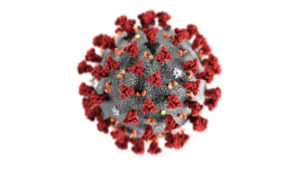 Are water recycling utilities well prepared to address the COVID-19 crisis and other potential future risks?
Join Us!
2:00 – 3:00 pm Eastern ; 11:00 a.m. – 12:00 p.m. Pacific
WateReuse Members: Free
Others: $49
PDHs: 1
The America's Water Infrastructure Act (AWIA) requires all utilities serving 3,300 or more people to complete a risk and resilience assessment (RRA) for their water systems, followed by the completion of an emergency response plan (ERP). The RRA's are part of an overall effort to improve the ability of water systems to prepare for and respond to events from water resource limitations to cyber attacks, from extreme weather to an assault on the utility, and from contamination to treatment and distribution infrastructure, among others. In short, it is an all-hazards approach to managing risk.
This webcast will discuss how water reuse interacts with the RRAs and highlight some the ways that risks are viewed and managed from an AWIA perspective. It will also discuss how we are interpreting and acting upon risk in the midst the COVID-19 pandemic crisis and how we can use RRAs to prepare for future risks. This webcast will offer a fresh look at risk and resilience through the lens of preparation and response. The presentation will begin with an overview of AWIA requirements, RRAs, and the role of water reuse in those assessments followed by a focus on risk and risk perceptions in light of the COVID-19 pandemic.
Presenters
Ben Stanford, Ph.D., Associate Vice President, Hazen and Sawyer
Douglas Crawford-Brown, Ph.D., Professor Emeritus, Environmental Sciences and Engineering, University of North Carolina at Chapel Hill