---
Meetings & Events
Meeting Schedule, Information, and Agenda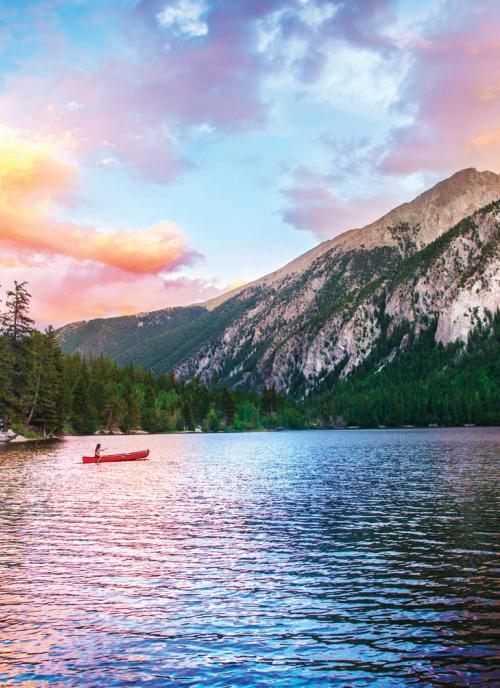 Historical Resources
Meeting Minutes
Historical Award Winners
Historical Scholarship Winners
2014 Colorado Reuse Workshop
Meeting Minutes
Award Winners
| | | | | |
| --- | --- | --- | --- | --- |
| WRCO Award | 2014 | 2015 | 2016 | 2017 |
| Person of the Year | John Rehring, Carollo Engineers | Jodi Villa, Kennedy-Jenks | Laura Belanger, Western Resource Advocates | Tara Kelley, Colorado Springs Utilities |
| Customer of the Year | Denver Museum of Nature and Science, Denver | Colorado College, Colorado Springs | Patty Jewett Golf Course, Colorado Springs | Chateau Apartments |
| Supplier of the Year | Meridian Metropolitan District | Colorado Springs Utilities | Not Awarded | Not Awarded |
| Educational Program of the Year | Colorado School of Mines | Colorado Springs Utilities | WE2ST | Not Awarded |
| Institution of the Year | Not Awarded | Not Awarded | Colorado Water Conservation Board | Rocky Mountain Arsenal National Wildlife Center |
| Project of the Year | Not Awarded | Not Awarded | Not Awarded | Aurora Water/Sand Creek Water Reuse Facility UV Disinfection System Replacement |
2016 Annual Awards and Scholarship Recognition Ceremony:
Congratulations to Our WateReuse Colorado Award Winners!
Congratulations to Our WateReuse Colorado Scholarship Winners!
Benjamin Greiner
Ben was born and raised in Buena Vista and is a skilled whitewater rafting guide. He was a world traveler from a young age and has been exposed to many issues surrounding water availability, including his work with Engineers Without Borders. Ben currently is a graduate researcher and part of the Engineering Honors Program at the University of Colorado Boulder, pursuing concurrent bachelors and master's degrees. In support of his Master's thesis, he's studying the thermal regeneration capacity of biochar as an adsorbent for synthetic organic contaminates, which has important implications in water treatment. Biochar is produced from organic feedstocks such as agricultural waste or pine beetle kill but has a finite capacity and eventually becomes fouled. Ben's research is focused on the feasibility of thermal regeneration once it has fouled. This concept and research may open the doors for smaller, more remote communities to obtain this technology relatively easily and at a lower cost than other water treatment solutions. He intends to pursue a career relating to responsible water resource management.
Ben has received many awards and accomplished much, including being a National Merit Scholarship Competition Winner and an Eagle Scout. If that weren't enough, Ben came with the very highest recommendation from the Environmental Engineering Program Director from UC Boulder, who "[has] interacted with over 1,000 undergraduate students in [his] 28 years of teaching and ranks [Ben] in the top 5. He also ranks him very high as a graduate student and fully expects him to be at the top when he is done with his graduate work."
Sydney Ulliman
Sydney's passion for water reuse began about eight years ago when she traveled to Africa to implement porous media filters, and her personal mission is to formulate sustainable solutions to today's and future water issues.
Sydney has her undergraduate degree in Civil Engineering from Gonzaga University in Spokane WA, and before embarking on her graduate degree, had a career with Xylem Water Solutions as an Applications Engineer, designing UV, ozone, and advanced oxidation processes for water and wastewater treatment facilities. Sydney is currently an Environmental Engineering Graduate Student at the University of Colorado at Boulder who has had the opportunity to work on two diverse research projects: enhancing the efficiency of UV AOPs via iron addition and the role of UV and AOPs in the treatment and reuse of hydraulic fracturing water. Her future PhD research focuses on transitioning advanced treatment options for direct potable reuse applications from a challenging to a resilient treatment process by coupling engineering science with social science. The overall goal will be for municipalities to use the results of her study to choose from multiple AOP solutions based on their unique water matrices, regional regulations, and economic constraints, ultimately leading to improved resilience and social acceptance of DPR. Sydney plans to use this money to build a small-scale pilot system to evaluate multiple AOP treatment trains listed above. Upon completion of her PhD, she hopes to pursue a career as a university professor.
Sydney has been recognized by a UC Boulder Mortenson Professor in Sustainable Development as "destined to be a hugely effective engineer, blending the rare talents of compassion, personality, dedication, focus, and technical excellence into her work" and "is an excellent candidate to make real improvements in the use of AOP for reuse applications and knows what it takes regarding public perception, regulatory confidence, and hitting on the various unanswered questions." Sydney is receiving the first ever Martha Hahn Memorial Scholarship as recognition as a leader in water reuse and her perseverance towards her doctorate degree in this field.
2014 Rocky Mountain Water Reuse Workshop
The Rocky Mountain Water Environment Association (RMWEA)/Rocky Mountain Section of the American Water Works Association (RMSAWWA) Joint Water Reuse Committee and the Colorado section of the WateReuse Association (WRCO) sponsored the 2014 Rocky Mountain Water Reuse Workshop in August 14, 2014. This Workshop was devoted to sustaining water supplies through water reuse in Colorado, New Mexico, and Wyoming.
Presentations
Keynote Speaker: Melissa Meeker, WateReuse Association Executive Director
Onsite Graywater
Onsite Water Reuse Feasibility Study in Fort Collins, CO, Jillian Vandegrift, Graduate Student, CSU
Seeking a CostEffective Graywater Reuse System, A Case Study at Colorado State University, Susanne Cordery-Cotter, PE, CSU
The Gray Area of Graywater, Pat Wells, Colorado Springs Utilities
Case Studies / Master Planning
Erie's Non-Potable Water Master Plan – Integration of Reuse and Raw Water, Russell Pennington and Wendi Palmer, Town of Erie, and Kelly DiNatale and Matt Bliss, DiNatale Water Consultants
Parker Water & Sanitation District's Evolving Reuse Plans: A Case Study, Hayden Strickland, PE, Lytle Water Solutions, and Phil Richards, PE, Parker Water & Sanitation District
A Strategic Approach to Planning a New Reclaimed Water System, Patrick Haney, PE, Arcadis
Potable Reuse – Technical Aspects
Potable Reuse for Inland Applications: Pilot Testing Results from a New Potable Reuse Treatment Scheme, Larry Schimmoller, PE, CH2M Hill
Groundwater Solutions for Indirect Potable Reuse, Dave Colvin, Leonard Rice Engineers
Potable Reuse Planning and Research
WRF Past, Present and Future Support for Integrated Water Management and Potable Reuse, John Whitler, Water Research Foundation
The Three Rs of Potable Reuse Research, Risks and Regulations, John Rehring, PE, Carollo Engineers
Oil & Gas Industry
Biological Treatment of Flowback and Produced Water for On-Site Reuse, Daniel Freedman, Graduate Research Assistant, Colorado School of Mines
Evaluating the Sustainability of Forward Osmosis for Treatment of Oil and Gas Wasteware: A Desktop to Pilot Scale Investigation, Tzahi Cath, PhD, Assoc. Professor Colorado School of Mines
Coupling Suspended Biological and Advanced Oxidation Processes in teh Treatment of Produced Water, James Rosenblum, Kurby Sitterley, CU Boulder
Advanced Technologies
Water Recovery and Reuse in Garment Manufacturing, Abigail Antolovich, PE, UOP, A Honeywell Company
Treating Camp Sanitary Wastewater for Reuse, Chris Edmonds, Filterboxx Water & Environmental
MillerCoors' Goals for Water Savings and Approach to Water Reduction, Julie Smith, MS, PE, PMP, MillerCoors
Discussion Session
Integrated Water Planning, Larua Belanger, PE, Western Resource Advocates; John McCray, PhD, CSM; Dave Little, Director of Planning, Denver Water
Reuse Poster Sessions
Reuse Water for Power Plant Needs (Cheyenne, WY) – Arlene Over, PE, Black & Veatch Corporation
Evaluating Coagulation Followed by a Moving Bed Bioreactor (MBBR) as a Pretreatment for Highly Saline Produced Water – Kurby Sitterley, James Rosenblum, Yaal Lester, Karl Linden, CU Boulder
Nitrate Leaching from Turfgrasses Irrigated with Tailored Effluent Water Using a Subsurface Drip System – James Cochran, Colorado School of Mines
Recycled Water Heats Up Museum – Denver Museum of Nature and Science – Damian Higham, Denver Water; Mike Johnston, NORESCO
Aggressive, High TDS Waste Stream Treatment with Brine Bulb Technology, Eric Dole, PE, Tetra Tech
AS Water's 2011 Water Reuse Project of the Year – Rayne Water's Centralized Regeneration ZLD Project – A Model for Salinity Management, Eric Dole, PE, Tetra Tech