---

Save the Date: 37th Annual WateReuse Symposium in San Antonio, Texas
Mark your calendar for the 37th Annual WateReuse Symposium to be held March 5-9, 2022 at the San Antonio Marriott Rivercenter in San Antonio, Texas. The 2022 Symposium will be our first national conference with an in-person component since 2019! This is a not-to-be missed opportunity to learn about the latest trends in water recycling and network with colleagues in person.
WateReuse Secures Pilot LEED Credit for Integrating Water Reuse
The U.S. Green Building Council (USGBC) published an Integrated Project Water Reuse Strategy pilot credit last week for its LEED certification program following months of engagement with a group of WateReuse Association utility members. The credit rewards building projects that engage with utilities to ensure onsite water reuse systems advance regional water management priorities and objectives. Throughout the pilot credit's development, WateReuse convened a utility advisory group to engage with the LEED Water Efficiency Technical Advisory Group, providing valuable feedback and insight on building community resilience. WateReuse commends USGBC's work and thanks the utilities involved in providing feedback. The credits are available for LEED v4 and v4.1 Building Design + Construction (BD+C) projects in the USGBC pilot credit library. If you are interested in learning more about this effort, please email Aliza Furneaux (afurneaux@watereuse.org).
Washington Update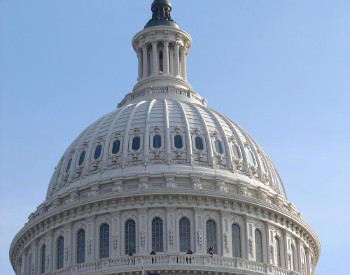 Water Policy Op-Ed: Hope for the Water Projects We Desperately Need
There is new reason to hope for federal investment in sustainable water infrastructure such as water reuse and recycling, according to Suez Senior Vice President Jon Freedman. In a recent Op-Ed, Freedman, who also serves on the WateReuse Association's Board of Directors and chairs the WateReuse Legislative and Regulatory Policy Committee, discusses the support that exists for building resilience to climate change in both the Biden Administration and 117th Congress. He also makes the case that investing in our communities includes encouraging sustainable investment in industry. Freedman notes that the successful model of providing tax incentives for companies to invest in renewable energy could also be used to encourage industry to invest in water reuse. Read more.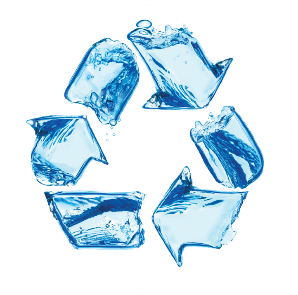 WRAP Engagement Opportunity: Israel Water Reuse Virtual Tour, May 25-27
Join us to learn about Israel's water reuse technology and policy approaches as part of a knowledge sharing partnership between the US and Israel. Israel has accomplished extensive infrastructure, regulatory, and institutional reform to recycle over 85 percent of its wastewater for beneficial uses as a solution to extreme water stress. Register here.
This event fulfills Action 11.1 in the National Water Reuse Action Plan, "Facilitate U.S.-Israel Collaboration on Water Reuse." The tour will be presented in three sessions, highlighting applications relevant to the US perspective:
Session 1: Policy and Regulation of Water Reuse in Israel
Tuesday, May 25 from 10 AM to 12 PM EDT
Session 2: Israel's Approach to Water Reuse Implementation, Technology, and Mechanisms
Wednesday, May 26 from 10 AM to 12 PM EDT
Session 3: Increasing Israel's Agricultural Irrigation Efficiency through Recycled Water
Thursday, May 27 from 10 AM to 12 PM EDT
State Updates and Member Profiles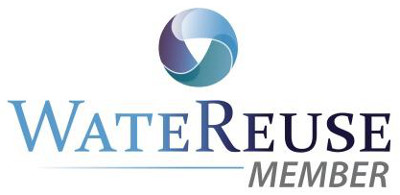 Welcome New Member!
The WateReuse Association welcomes the following new member:
NY: New Report Assesses Water Reuse in the Hudson River Valley
The WateReuse Association recently partnered with Columbia University on a student capstone design project to review the extent and potential for water reuse in New York's Hudson River Valley. Students in the Masters in Public Administration in Environmental Science and Policy program assessed water reuse current practices, opportunities, and challenges in the region. The capstone team researched policy, food and wine production, agriculture and livestock, wineries, cideries, breweries, recreational, technology, and key actors. The project provided an opportunity for WateReuse to support the work of students and gather recommendations to support the Association's effort to advance water reuse in water abundant regions. Read the report.
TX: Onsite Water Reuse Moves Forward in Austin
TX: Onsite Water Reuse Moves Forward in Austin
Austin Water received approval from city council on a new Onsite Water Reuse System Pilot Incentive program. The program is an essential part of the Water Forward Integrated Water Resources Plan and will incentivize developments to incorporate systems that collect, treat, and reuse rainwater, stormwater, graywater, foundation drainage, air conditioning condensate, or blackwater for non-potable purposes onsite. Read more.
Member Spotlight: Project Partners Offer Virtual Tour of Groundwater Replenishment System
On May 18 at 10 am PT, the Orange County Water District (OCWD) and Orange County Sanitation District (OC San) will host a joint virtual tour of the Groundwater Replenishment System, the world's largest water purification facility for indirect potable reuse. Located in Fountain Valley, California, the facility turns 100 million gallons of wastewater into drinking water each day. The tour will be led by General Managers Mike Markus (OCWD) and Jim Herberg (OC San) and include a Q & A session. Register here.
Research Update
NSF CAREER Award Honors Research on Water Reuse for Small, Rural Communities
University of Rhode Island professor, Joseph Goodwill, earned the National Science Foundation CAREER Award for research on a water treatment method that could help small, rural communities treat and reuse water. Goodwill's research focuses on treating water with a ferrate-sulfite combination that, if successful, could provide rural communities a cost-competitive tool for advanced oxidation. Read more.
International Update
Denmark: Brewery Reuses 90% of Water
Carlsberg brewery in Denmark unveiled a new water recycling plant that allows them to reuse 90% of the brewery process water, saving more than 500 million liters of water per year. The new system sets the brewery up to meet its 2030 goal to eliminate wastewater. Read more.
Member Engagement Opportunities
Get Recognition for Your Water Reuse Program: Utility of the Future 2021 Applications Due Friday
The Utility of the Future Today recognition program honors forward-thinking, innovative water utilities that are providing resilient value-added service to communities, particularly in community engagement, watershed stewardship, and recovery of resources such as water, energy, and nutrients. Applications for 2021 recognition are due by May 14 at 5 p.m. EDT. WateReuse partners with the Water Environment Federation, the National Association of Clean Water Agencies, and the Water Research Foundation in leading this program, with support from the U.S. EPA and Department of Energy.
Member Resources and Benefits
Recycled Water Signage Guidelines Offer Creative Approaches for Uniform Messaging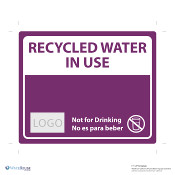 Do you need ideas for creating a more uniform message on recycled water signs that appear on public properties? The WateReuse Recycled Water Signage Guidelines include suggestions for sign composition, color, font, size, and messages. Developed by the WateReuse California Communications Collaborative Group, the guidelines also offer translations of frequently used messages on recycled water signs as well as template files for sign design. The document can be used to gather ideas for creative approaches to recycled water signs, or it can be used as a reference of sign options to consider using. Review and download signage guidelines here.
Conferences, Webcasts and Events

Submit a Proposal for the 2021 WateReuse California Annual Conference by Friday
WateReuse California is accepting proposals for presentations at its 2021 Annual Conference taking place September 19-21 in Los Angeles and virtually. To be considered for a technical presentation, submit a presentation proposal by May 14, 2021. Presenters will be notified by July 2, 2021 if their proposal has been selected. Read more.
Webcast: Water Reuse in Bioenergy Production – A Pathway to Conservation and Resiliency
May 12, 2021
11 am PT | 2 pm ET (1 hour)
This webcast presents findings from an Argonne National Laboratory analyses of potential recycled water use to produce biofuels from conventional crops and algae and generate power by incorporating technology, climate, and geospatial-temporal components. Findings suggest a significant potential of producing advanced biofuel while doubling the amount of recycled water in use nationally. Register here.
Webcast: Digital Platform, Artificial Intelligence and Machine Learning in Potable Reuse Projects
June 1, 2021
11 am PT | 2 pm ET (1 hour)
In this webcast, our presenters will introduce how digital platforms including artificial intelligence (AI) and machine learning (ML) can be used to improve all facets of operating a water recycling system, including asset management strategies, operational efficiencies, enhance source control, validate unit process performance, predict product water quality and make sound decisions for assessing suitability of product water for human consumption. Register here.
Upcoming Events