---
Water Reuse in Bioenergy Production – A Pathway to Conservation and Resiliency (Webcast)
When:
May 12, 2021 @ 2:00 pm – 3:00 pm
2021-05-12T14:00:00-04:00
2021-05-12T15:00:00-04:00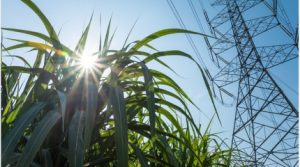 Join May Wu, Principal Environmental System Scientist with Argonne National Laboratory, for a webcast on the role of water reuse in bioenergy production.
11:00 am – 12:00 pm PT | 2:00 pm – 3:00 pm ET
WateReuse Members: Free | Others: $49
Production of bioenergy from a range of feedstocks and biorefining pathways requires a substantial amount of water for irrigation, conversion process, cooling, and steam generation. Because the feedstock varies with climate and soil regions, an increased production will have implications in the availability of regional and local freshwater resources across the U.S. It is critical to understand how fit-for-purpose water recycling can be used to conserve freshwater.
This webcast presents findings from an Argonne National laboratory analyses of potential recycled water use to produce biofuels from conventional crops and algae and generate power by incorporating technology, climate, and geospatial-temporal components. Findings suggest a significant potential of producing advanced biofuel while doubling the amount of recycled water in use nationally. Results from this project support informed decision-making and strategic planning for water sustainable bioenergy development.
Presenter
May Wu is a principal environmental system scientist at Argonne National Laboratory. Her research interests are water resource use, water quality, and wastewater management in the production of biofuels and conventional energy.