---
Israel Water Reuse Virtual Tour (Webcast)
When:
May 25, 2021 @ 10:00 am – May 27, 2021 @ 12:00 pm
2021-05-25T10:00:00-04:00
2021-05-27T12:00:00-04:00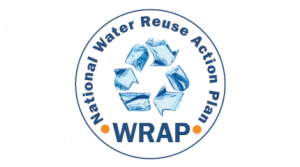 You're invited to learn about Israel's water reuse technology and policy approaches as part of a knowledge sharing partnership between the US and Israel. Israel has accomplished extensive infrastructure, regulatory, and institutional reform to recycle over 85 per cent of its wastewater for beneficial uses as a solution to extreme water stress.
This three-session tour will cover Israel's water reuse regulatory approaches, case studies, technology, and agricultural irrigation applications relevant to the US perspective. Participants are encouraged to attend the session(s) most relevant to their interests.
Session 1: Policy and Regulation of Water Reuse in Israel
Tuesday, May 25 from 10 AM to 12 PM EDT
Session 2: Israel's Approach to Water Reuse Implementation, Technology, and Mechanisms
Wednesday, May 26 from 10 AM to 12 PM EDT
Session 3: Increasing Israel's Agricultural Irrigation Efficiency through Recycled Water
Thursday, May 27 from 10 AM to 12 PM EDT
View the Draft Program
This event is hosted by the Israeli Ministry for Environmental Protection, the Economic & Trade Mission at the Embassy of Israel, and U.S. Environmental Protection Agency in collaboration with the Israel Water Authority, Israel Ministry of Agriculture and Rural Development, Israel Ministry of Health, WaterEdge.IL, WateReuse Association, U.S. Department of Agriculture, and U.S. Food and Drug Administration.
This event is in fulfillment of Action 11.1 in the National Water Reuse Action Plan, "Facilitate U.S.-Israel Collaboration on Water Reuse." and in support of the EPA/Israeli Ministry of Environmental Protection Memorandum of Understanding.