---
California Awards of Excellence
Each year, WateReuse California recognizes agencies, customers, and individuals that have demonstrated exceptional leadership in advancing water recycling in California. The membership nominates potential award winners each year and awards are presented during a ceremony at the Annual Conference.
2020 Call for Award Nominations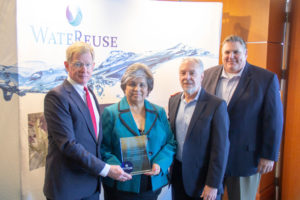 WateReuse California is accepting nominations for the Annual Awards of Excellence, which will be presented during a ceremony at the 2020 Annual Conference in San Francisco, March 15-17, 2020.
Award nominations are due January 17, 2020.
All WateReuse members are eligible to submit nominations for the following awards:
Recycled Water Agency of the Year (Small, Medium, and Large)
Recycled Water Outreach/Education Program of the Year
Recycled Water Advocate of the Year
Recycled Water Customer of the Year
Recycled Water Staff Person of the Year
How to Submit a Nomination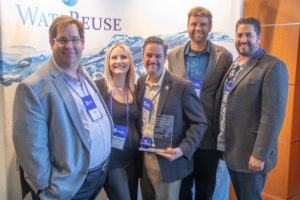 Award nominations must be submitted by January 17, 2020 via our online nomination form. Please prepare the following material before submitting your nomination:
A summary of your nomination (up to 250 words)
A nomination packet (PDF file) of no more than 10 pages (up to 5 pages of supporting text and up to 5 pages of supplemental documentation). The PDF must be 10MB or less.
A link to a one minute video to support your nomination (encouraged but optional)
Deadlines
Awards Nominations due: January 17
Award Winners Notified: February 7
Award Winner videos due: March 4
Submit a Nomination Now!
Award Categories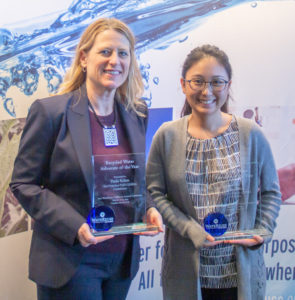 Please review the following award descriptions before submitting a nomination.
Recycled Water Agency of the Year
Recycled Water Outreach/ Education Program
Recycled Water Advocate of the Year
Recycled Water Customer of the Year
Recycled Water Staff Person of the Year