---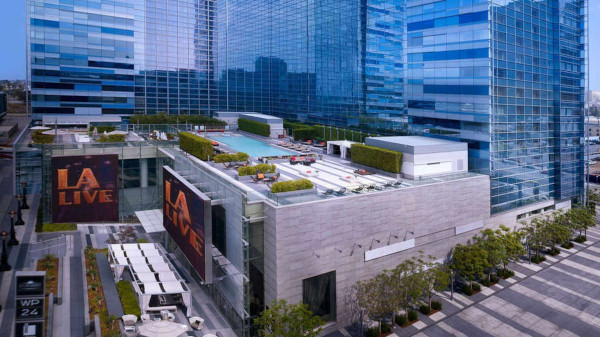 2021 WateReuse California Annual Conference
September 19-21, 2021
Join Us Virtually Through October 31
The 2021 WateReuse California Annual Conference Virtual Environment can be accessed here. You will need the email address that you registered with, but no password is needed. All attendees, including those registered for the in-person conference, have access to the virtual environment. Tips for accessing the platform can be found here.
The environment will remain open until Sunday, October 31. If you have not yet registered, please complete the registration form before logging into the virtual conference platform. If you have any questions, please contact Alicia Rutherford at arutherford@watereuse.org.
Education and Networking
The in-person program will include 48 technical sessions, seven panel presentations, two tours, and many networking opportunities. For those who don't wish to attend in person, all major sessions will be simulcast and each technical session will be available on the virtual conference platform. The full program will be posted soon!
Opening Session
Welcome Remarks
Paul Sciuto
President, WateReuse California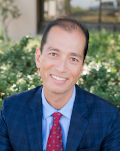 After coming on as Deputy General Manager of Monterey One Water in September 2014, Paul Sciuto took over as General Manager in June 2015 and has been key to strengthening and maximizing the Agency's commitment to the community. Under his leadership, Monterey One Water moved to modernize, increase efficiency and accountability, and promote new and innovative thinking. Paul has worked in the potable water, wastewater, and recycled water sectors for more than 30 years.
Keynote Speaker
E. Joaquin Esquivel
Water Board Chair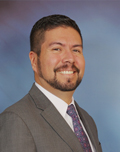 E. Joaquin Esquivel was appointed to the State Water Resources Control Board by Governor Jerry Brown in March 2017 and designated by Governor Gavin Newsom as Chair in February 2019. Previously, he served as Assistant Secretary for federal water policy at the California Natural Resources Agency in the Governor's Washington, D.C. office, where he facilitated the development of policy priorities between the agency, the Governor's Office, the California Congressional delegation, and federal stakeholder agencies.
Opening Session Speaker
Brian Fuchs
Climatologist, US Drought Monitor
Brian Fuchs is a faculty member and climatologist for the National Drought Mitigation Center (NDMC) at the University of Nebraska, focused on drought related issues and research projects. Brian oversees the Monitoring Program Area and research related to mitigation, risk assessment, monitoring, impact, and reporting of drought. He is one of the lead authors for the United States Drought Monitor and the North American Drought Monitor.
Tuesday Plenary Panel
Networking Events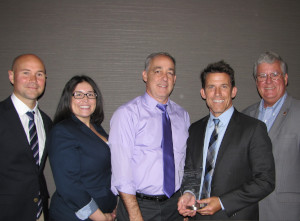 Awards Luncheon
Monday, September 20, 12 pm
Join us for a presentation of the California Awards of Excellence as WateReuse California recognizes agencies, customers, and individuals that have demonstrated exceptional leadership in advancing water recycling in California.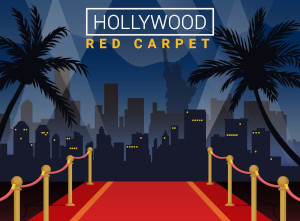 President's Reception
Monday, September 20, 6:00 – 7:30 pm
Join us as we are roll out the red carpet for a Hollywood-style, poolside President's Reception.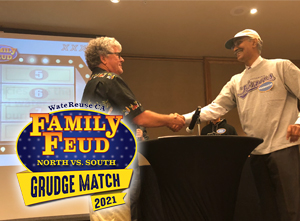 Gordon Cologne Breakfast
Tuesday, September 21, 8:00 – 9:30 am
The Gordon Cologne Breakfast honors exceptional water reuse advocacy in the state. We will also present the WateReuse California Family Feud North v. South – Grudge Match! Can Team South pull it off this year?!
Facility Tours
Hotel Reservations
Book your room for the 2021 WateReuse California Annual Conference using the online reservations system. You can book, modify or cancel your hotel reservations online.
JW Marriott Hotel Los Angeles at L.A. LIVE
900 West Olympic
Los Angeles, CA 90015
Telephone: (877) 622-3056
Room Rate: $279 per night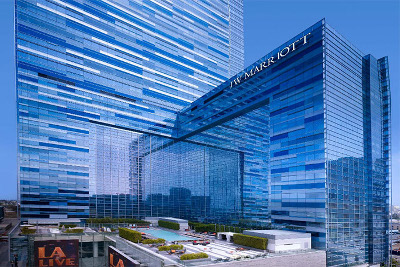 Thank You 2021 WateReuse California Annual Conference Sponsors