---

37th Annual WateReuse Symposium Call for Presentations: Share Your Knowledge
The WateReuse Association invites water reuse experts, practitioners, researchers, and young professionals to submit proposals for presentations at the 37th Annual WateReuse Symposium, March 6-9, 2022 in San Antonio! WateReuse is looking for fresh proposals emphasizing the future of water reuse globally. Submit proposals online September 9 to November 1, 2021. A special super saver registration rate will be offered exclusively to WateReuse Association members beginning Monday, October 4, 2021—before early-bird registration opens to the general public. Read more.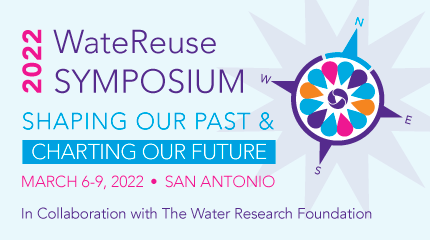 Washington Update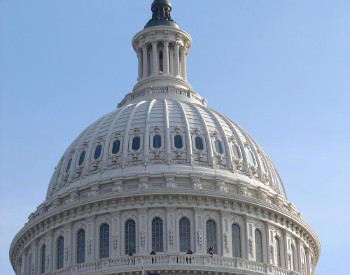 EPA Announces First Validated Laboratory Method to Test for PFAS
Last week, the U.S. Environmental Protection Agency (EPA) in collaboration with the U.S. Department of Defense, published a draft of the first EPA-validated laboratory analytical method to test for per- and polyfluoroalkyl substances (PFAS) in eight different environmental media, including wastewater, surface water, groundwater, and soils. Draft Method 1633 can be used in various applications, including National Pollutant Discharge Elimination System (NPDES) permits. This draft method complements existing validated methods to test for PFAS in drinking water and non-potable water. Read more.
State Updates and Member Profiles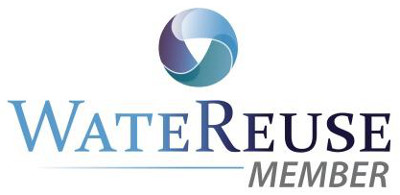 Welcome New Member!
The WateReuse Association welcomes a new member:
South Island Public Service District is a publicly owned utility, providing water and wastewater services for the south areas of Hilton Head Island, South Carolina.
AZ: Water Reuse Key Strategy for Coping with Water Cuts
Following the water shortage declaration for the Colorado River in August, Arizona and Nevada must adapt to reduced water deliveries. Water reuse, coupled with other practices like conservation, play a large role in addressing water shortage challenges. Read more.
IA: Agricultural Drainage Water Recycling Supports Sustainable Farming
With lower rainfall this year and therefore higher residual nitrates in the soil, recycling agricultural drainage water that might otherwise transport nutrients downstream can enhance crop production. Director of the Iowa Nutrient Research Center, Matt Helmers, looks to historical nutrient and water data to inform sustainable farming practices today. Read more.
TX: Recycling Water Helps Utilities Comply with Discharge Requirements
Lakeway Municipal Utility District (LMUD) and other water utilities on the Highland Lakes north of Austin are subject to a discharge ban. To meet such requirements, LMUD has turned to recycling water for irrigation. Such projects have multiple benefits, including the conservation of potable water supplies that would otherwise be used for irrigation applications. Read more.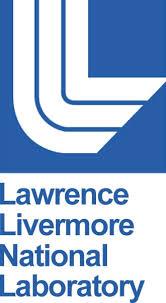 WateReuse California Partners with Lawrence Livermore National Lab for Strategic Analysis of Water Recycling
WateReuse members in California are invited to participate in a survey that will help researchers at Lawrence Livermore National Laboratory (LLNL) assess the rate of technology maturation for water recycling technologies. LLNL will explore ways to understand how novel water resource recovery technologies have been adopted and advanced historically. As part of the research, LLNL will also investigate new technologies that are under development, focusing on water recycling to understand factors driving cost reduction over time. The deadline to respond to the survey has been extended to September 30, 2021. Take the survey now!
Research Update
Treatment Technology Utilizing New Technique Could Increase Viability of Reuse
Energy and Resources Institute, New Delhi, has developed a technology that uses Ultraviolet-Photocatalysis to reduce dependence and load on biological and tertiary treatment systems. The technology was supported by the Water Technology Initiative of the Department of Science and Technology, Government of India. Read more.
WateReuse Member Engagement Opportunities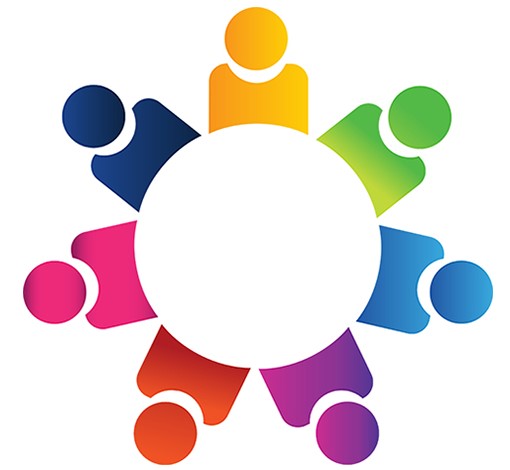 Interested in Becoming More Involved in WateReuse? Join a Committee!
Are you ready to become more involved with the WateReuse Association and share your water reuse expertise? Join one of our committees to drive industry thought leadership on water reuse related issues impacting your community or business, access best practices, and network with leaders focused on similar issues. All employees of WateReuse member organizations are eligible to participate. Mark you calendar for this upcoming meeting:
International Reuse Committee Meeting
September 14, 2021
2 pm – 3 pm ET | 11 am-12 pm PT
If you are interested in joining a committee, please email Heather Strathearn for more information.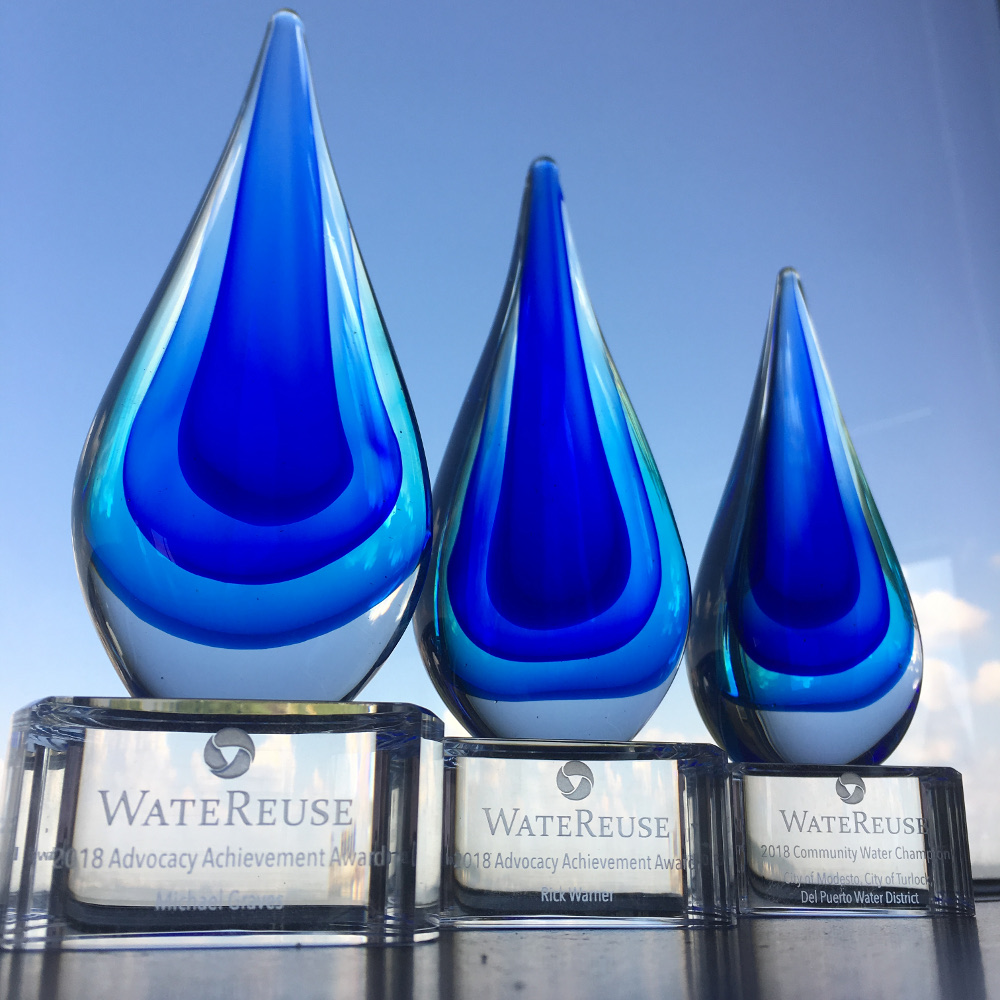 Coming Soon: WateReuse Awards for Excellence Nominations Open Mid-September
The 2022 WateReuse Awards for Excellence nomination period will open September 15 and accept entries through Friday, October 22, 2021. The awards program recognizes individuals, organizations, and partnerships that have made significant contributions in support of greater adoption of water reuse. Award recipients exhibit leadership in water reuse education, advocacy, technology, and/or implementation, showcasing innovative approaches that others can follow.
WateReuse encourages all members to submit a nomination. The 2022 WateReuse Awards for Excellence winners will be announced at the 37th Annual WateReuse Symposium in San Antonio, TX in March 2022. For more information on the awards, please contact Erin Carr at ecarr@watereuse.org.
WateReuse Member Resources and Benefits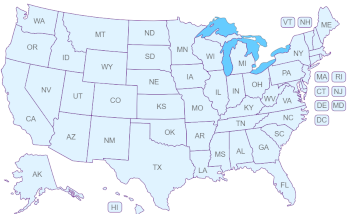 Interactive Map on State Water Reuse Policies and Regulations
Do you need information about water reuse policies and regulations from across the United States? Visit the state policy map on our website to find summaries of the regulatory landscape in key states, as well as links to specific polices and regulations. Clicking on a particular state opens a pop-up window with detailed information about the state. WateReuse invites members to help us fill in gaps in knowledge using the comment box provided on the page. The map will be updated periodically as new information is received and/or states update their regulations. View the state policy map here.
WateReuse Conferences, Webcasts and Events

2021 WateReuse California Annual Conference
Join us for the 2021 WateReuse California Annual Conference, September 19-21, at the JW Marriott Hotel in Los Angles or virtually from the comfort of your office. In-person registration includes access to the on-demand, virtual content. The agenda includes technical sessions, panel presentations, two tours, and many networking opportunities. Learn more.
WRAP Webcast: Evaluating Benefits of Stormwater Capture and Use: Why and How?
September 7, 2021
9 am PT | 12 pm ET (2 hours)
This webcast is the fourth in a series of meetings exploring opportunities and challenges associated with stormwater capture and use. The webcast will explore why evaluations of project benefits are critical to building support for projects and obtaining project funding, and how practitioners actually evaluate these benefits. This effort is part of the national Water Reuse Action Plan's Action 3.3. Register here.
Webcast: The History and State of Water Reuse Policies, Technologies and Success Stories
September 14, 2021
11 am PT | 2 pm ET
In this first session of a three-part series, panelists will share inspiring progress made to date, the economics of water reuse and the collective intelligence being made available to support their potential incorporation of centralized and decentralized reuse. Each panelist provides essential knowledge and experience to set the context for the three-part series. Register here.
WateReuse Pacific Northwest Water Reuse Track at PNCWA 2021
Boise Centre | Boise, Idaho
September 12-15, 2021
WateReuse Pacific Northwest and the Pacific Northwest Clean Water Association (PNCWA) are partnering to bring members a 2021 conference technical program that includes sustainable approaches to water reuse as one of many one-water solutions. On Tuesday, September 14, a full day water reuse track will provide insight on the challenges and opportunities for water reuse in the region. Register here.
Webcast: Coast to Coast – Direct Potable Reuse Regulatory Development
September 29, 2021
11 am PT | 2 pm ET (1.5 hours)
In this webcast, a panel of experts will discuss the state regulatory development process for direct potable reuse in California and Florida. The panel will explore the nuanced differences in the development process, the regulations, and the future outlook of direct potable reuse across the country. Register here.
World Water-Tech North America Summit
Virtual
October 5-6, 2021
Join 350 stakeholders driving change across the water value chain, with speakers from utilities (public and private), billion-dollar venture funds, international engineering giants, and technology companies (start-ups and unicorns). Save a 10% with the WateReuse Association's discount code: WRA10. Register here.
Webcast: Exploring Agriculture Reuse
November 10, 2021
11 am PT | 2 pm ET (1 hour)
Join WateReuse California's Agriculture Reuse committee to discuss the benefits of agriculture reuse, programs and case-studies, regulations, and an outlook for the future. Register here.
Upcoming Events