---

Annual WateReuse Symposium: Catch-Up on Expert Discussion from 2021 and Prepare for 2022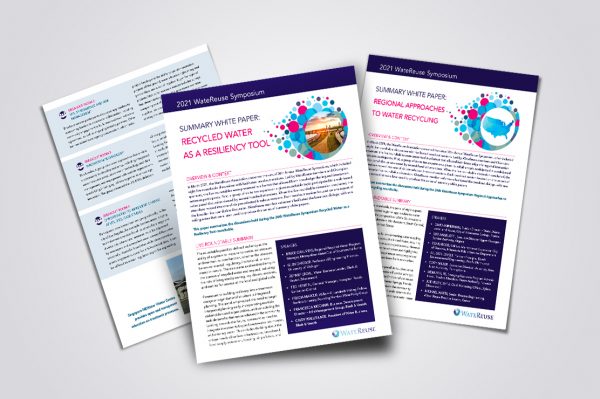 Did you miss the virtual 2021 WateReuse Symposium in March? Explore critical topics in water recycling with our WateReuse Symposium White Paper Series, which summarize conversations from the live roundtable discussions and associated breakout sessions. Then get ready for the 37th Annual WateReuse Symposium, March 6-9, 2022, in San Antonio and on the WateReuse virtual conference platform. The Call for Presentations will open September 9 and Super Saver registration opens October 4 exclusively for WateReuse members. If you normally take advantage of early-bird registration discounts, this year you will be able to register earlier and save even more. Learn more.
Washington Update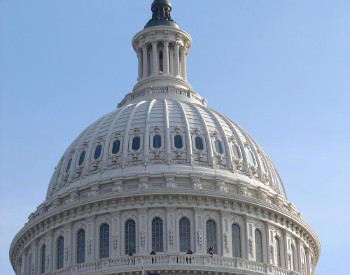 Deadline Today – Your Input Needed: Communication Survey on Pharmaceuticals
The WateReuse California Communications Collaborative Group is gathering information about how water and/or wastewater agencies address contaminants of emerging concern (CECs) and pharmaceuticals when discussing water reuse with stakeholders and the public to support Action 2.9 of the Water Reuse Action Plan Action. Through the survey, the action team hopes to better understand public concerns, how they're addressed, and if there are needs for additional information materials and resources. Please take a few minutes to respond to the survey. The deadline to complete the survey is Monday, August 30 at 11:59 pm PT.


EPA Announces $25 Million in WIIN Grants
The U.S. EPA announced $25 million in available funding through the Water Infrastructure Improvements for the Nation (WIIN) Act grants to improve drinking water. The cycle is eligible under the EPA's Small Underserved and Disadvantage Communities (SUDC) Grant Program for states, tribes, and territories. Applications are accepted through June 30, 2022. Read more.
State Updates and Member Profiles
CA: EPA Administrator Announces WIFIA Loan for Pure Water San Diego, Tours Ventura's Water Recycling Facility
San Diego Mayor Todd Gloria, joined by EPA Administrator Michael Regan and other state and federal leaders, formally kicked off construction of the city's Pure Water program on August 20. "Climate stress is often experienced as water stress, something California knows all too well," said EPA Administrator Michael Regan. "That's why we're prioritizing investments in innovative projects like Pure Water San Diego, which will improve the city's resilience to climate change impacts, protect water quality, and support economic vitality by creating jobs." Regan also announced a new $120 million Water Infrastructure Finance and Innovation Act (WIFIA) loan to support the project. This visit to Pure Water San Diego followed Regan's tour of Ventura's water recycling facility. Read more.
CA: Las Virgenes and Triunfo Joint Powers Authority Earn Award for Pure Water Project
The Las Virgenes Municipal Water District and Triunfo Water & Sanitation District continue to receive recognition for the Pure Water Project, a demonstration facility for a proposed initiative to purify recycled water to help meet the region's potable water needs. Operated by the Las Virgenes-Triunfo Joint Powers Authority (JPA), the facility serves as an education center for the public to learn about the advanced water purification process, while training staff and operators on new treatment technology prior to the planned full-scale facility launch in 2030. The JPA received the California Association of Sanitation Agencies' Award of Excellence in Innovation and Resiliency earlier this month. The project also received the 2021 WateReuse Award for Excellence in March. Read more.
CO: PureWater Colorado Mobile Demonstration Project's Impact Reaches Utah
As a part of ongoing reporting to identify solutions to Utah's biggest challenges, The Salt Lake Tribune highlighted the new PureWater Colorado Mobile Demonstration Project as a means of testing technology and garnering public support. Colorado Springs Utilities, Colorado School of Mines, and Carollo Engineers developed the mobile trailer to demonstrate direct potable reuse. "In Utah and Colorado, we need to think very creatively about where water comes from and where it goes, and what we can do to preserve both its quality and its quantity," notes Tzahi Cath, professor of civil and environmental engineering at the Colorado School of Mines. Read more.
TX: McAllen Featured for Historical Leadership in Water Reuse
In the heart of the drought-prone Rio Grande Valley, McAllen Public Utility has used recycled water for non-potable applications for over 20 years, conserving potable water and ensuring a resilient water supply. What started as a reuse program focused on supplying water to cooling towers and a local golf course has now grown to include a variety of applications. The utility now provides recycled water for residential irrigation, saving 1.5 billion gallons of potable water annually. Read more.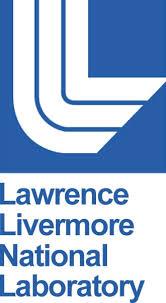 WateReuse California Partners with Lawrence Livermore National Lab for Strategic Analysis of Water Recycling
WateReuse members in California are invited to participate in a survey that will help researchers at Lawrence Livermore National Laboratory (LLNL) assess the rate of technology maturation for water recycling technologies. LLNL will explore ways to understand how novel water resource recovery technologies have been adopted and advanced historically. As part of the research, LLNL will also investigate new technologies that are under development, focusing on water recycling to understand factors driving cost reduction over time. The deadline to respond to the survey has been extended to September 30, 2021. Take the survey now!
Research Update
Synthesis Report Highlights Completed and Ongoing Potable Reuse Research
The Water Research Foundation (WRF) released an updated synthesis report on its potable reuse research. The report details research on indirect potable reuse and discusses the shift toward direct potable reuse. It includes a high-level summary of research related to best practices, criteria and regulations, communications, and more. The report is available for download after the creation of a free public plus account on the WRF website. Read more.
WRF Invites Participation in Stormwater Harvesting Survey
Stormwater and water supply program managers are invited to participate in a survey for Water Research Foundation (WRF) project 4841, Assessing the State of Knowledge and Research Needs for Stormwater Harvesting. WRF researchers are gathering data on the range of stormwater harvesting practices at local, regional, and state levels. Survey findings will inform a synthesis document on stormwater harvesting projects and associated research needs. Take the survey.
WateReuse Member Resources and Benefits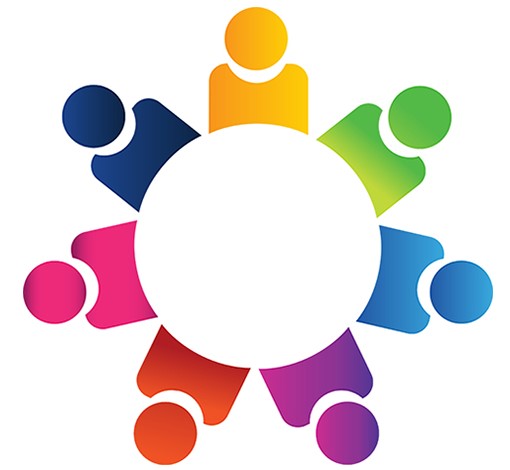 Interested in Becoming More Involved in WateReuse? Join a Committee!
Are you ready to become more involved with the WateReuse Association and share your water reuse expertise? Join one of our committees to drive industry thought leadership on water reuse related issues impacting your community or business, access best practices, and network with leaders focused on similar issues. All employees of WateReuse member organizations are eligible to participate. Mark you calendar for this upcoming meeting:
International Reuse Committee Meeting
September 14, 2021
2 pm – 3 pm ET | 11 am-12 pm PT
The International Reuse Committee engages in education and outreach activities to facilitate greater knowledge sharing of water recycling policies and technologies across the globe and is an opportunity for members to network with colleagues.
If you are interested in joining a committee, please email Heather Strathearn for more information. Read more.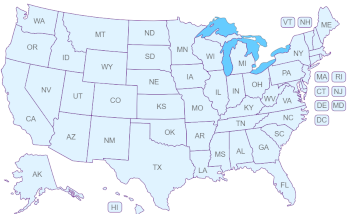 Interactive Map on State Water Reuse Policies and Regulations
Do you need information about water reuse policies and regulations from across the United States? Visit the state policy map on our website to find summaries of the regulatory landscape in key states, as well as links to specific polices and regulations. Clicking on a particular state opens a pop-up window with detailed information about the state. WateReuse invites members to help us fill in gaps in knowledge using the comment box provided on the page. The map will be updated periodically as new information is received and/or states update their regulations. View the state policy map here.
WateReuse Conferences, Webcasts and Events

Two Days Left to Register for the 2021 WateReuse California Annual Conference
Join us for the 2021 WateReuse California Annual Conference, September 19-21, at the JW Marriott Hotel in Los Angles or virtually from the comfort of your office. In-person registration includes access to the on-demand, virtual content. The agenda includes technical sessions, panel presentations, two tours, and many networking opportunities. The advanced registration deadline is September 1, 2021. Learn more and register.
WRAP Webcast: Evaluating Benefits of Stormwater Capture and Use: Why and How?
September 7, 2021
9 am PT | 12 pm ET (2 hours)
This webcast is the fourth in a series of meetings exploring opportunities and challenges associated with stormwater capture and use. The webcast will explore why evaluations of project benefits are critical to building support for projects and obtaining project funding, and how practitioners actually evaluate these benefits. This effort is part of the national Water Reuse Action Plan's Action 3.3. Register here.
WateReuse Pacific Northwest Water Reuse Track at PNCWA 2021
Boise Centre | Boise, Idaho
September 12-15, 2021
WateReuse Pacific Northwest and the Pacific Northwest Clean Water Association (PNCWA) are partnering to bring members a 2021 conference technical program that includes sustainable approaches to water reuse as one of many one-water solutions. On Tuesday, September 14, a full day water reuse track will provide insight on the challenges and opportunities for water reuse in the region. Register here.
Webcast: Coast to Coast – Direct Potable Reuse Regulatory Development
September 29, 2021
11 am PT | 2 pm ET (1.5 hours)
In this webcast, a panel of experts will discuss the state regulatory development process for direct potable reuse in California and Florida. The panel will explore the nuanced differences in the development process, the regulations, and the future outlook of direct potable reuse across the country. Register here.
World Water-Tech North America Summit
Virtual
October 5-6, 2021
Join 350 stakeholders driving change across the water value chain, with speakers from utilities (public and private), billion-dollar venture funds, international engineering giants, and technology companies (start-ups and unicorns). Save a 10% with the WateReuse Association's discount code: WRA10. Register here.
Webcast: Exploring Agriculture Reuse
November 10, 2021
11 am PT | 2 pm ET (1 hour)
Join WateReuse California's Agriculture Reuse committee to discuss the benefits of agriculture reuse, programs and case-studies, regulations, and an outlook for the future. Register here.
Upcoming Events