---
Washington Update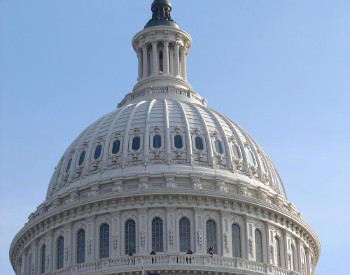 Senate Confirms Michael Regan as U.S. EPA Administrator; Climate Change is a Top Priority
The Senate passed the $1.9 trillion COVID relief package Saturday through the budget reconciliation process, which allowed the Senate to pass the bill with a simple majority vote rather than the 60 votes that is typically required to end debate. The Senate's revised package goes back to the House before heading to President Biden's desk. The reconciliation package includes $500 million for the Department of Health and Human Services' Low-Income Household Drinking Water and Wastewater Emergency Assistance Program. Congress previously provided $638 million for the program in last year's COVID relief package. The bill also includes $350 billion to help states, localities, and tribal governments offset revenue losses due to the pandemic. WateReuse will continue to provide updates on the package as it moves through the process.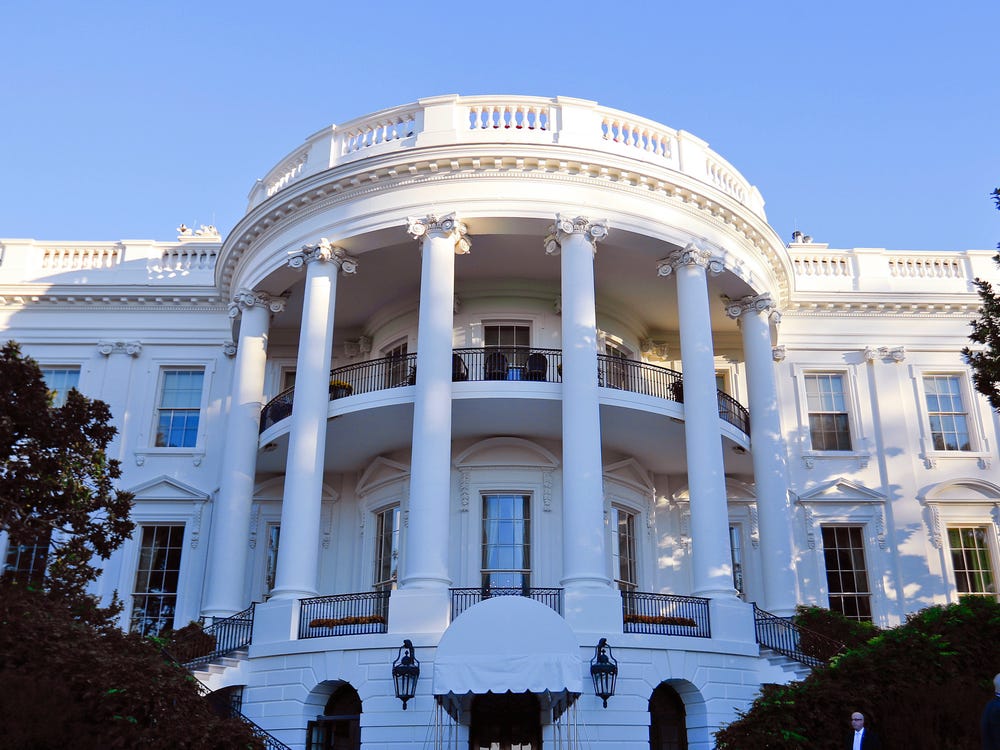 President Biden Signs $1.9 Trillion Pandemic Aid Bill with Water Sector Provisions
President Biden signed the $1.9 trillion American Rescue Plan Act of 2021 after a 220 to 211 vote along party lines in the House of Representatives. The COVID relief package includes a range of important funding mechanisms to support municipalities, utilities, and low-income ratepayers. More specifically, the package includes:
$500 million for the Department of Health and Human Services' Low-Income Household Drinking Water and Wastewater Emergency Assistance Program to assist ratepayers who are unable to pay their utility bills. Congress previously provided $638 million for the program in last year's COVID relief package.
$10 billion for the Homeowner Assistance Fund and $21.5 billion for Emergency Rental Assistance, both of which can be used to cover the costs of utility payments.
$350 billion in aid to state and local governments through Coronavirus State and Local Fiscal Recovery Funds. Of this funding, $220 billion will flow to states, while $130 billion will flow to localities. Importantly, the final version of the legislation explicitly notes that water and wastewater utilities are eligible for this funding, and allows the funding to be used for infrastructure investments as well as to recover revenue lost due to the pandemic.
Save the Date! Webcast to Present First Year Highlights, Outcomes, and Future Direction for National Water Reuse Action Plan
State Updates and Member Profiles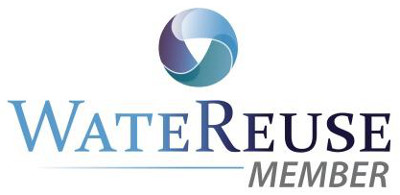 Welcome New Member!
The WateReuse Association welcomes the following new member:
AL: University of South Alabama to Research Decentralized Water Reuse Systems
The U.S. Department of Agriculture announced a $4.85 million grant for the University of South Alabama and Consortium of Alabama Rural Water and Wastewater Management to research and implement innovated wastewater solutions in Alabama's Black Belt Region. The Black Belt region has dark, impermeable soil, which makes septic systems an infeasible solution for waste management in rural communities. The project, led by South Alabama, will select pilot sites to test decentralized wastewater treatment systems that will recycle water. Read more.
AZ: WateReuse Arizona Announces 2021 Water Reuse Student Scholarship Program
WateReuse Arizona is accepting applications for two $2,500 scholarships for university and college students in Arizona. The purpose of this award is to encourage full-time students with a focus on wastewater reclamation, water reuse, and/or desalination. Applications are due June 15 and scholarships will be awarded in July 2021 at the Arizona Water Reuse Conference in Flagstaff, Arizona. Read more.
CA: Innovative Partnership Brings Water Recycling to Hyatt House Hotel
Irvine Ranch Water District General Manager, Paul A Cook, shared the value of public-private partnerships in advancing water reuse in a new LinkedIn article. Hyatt House Irvine opened in 2018 as the first hotel in the United States to use recycled water to flush every toilet and urinal in its lobby, offices, pool area, and guest rooms, demonstrating how utilities and business can work together to ensure resilient water supplies. In 2020, the project saved almost 1.1 million gallons of drinking water. Recycled water for irrigation saved an additional 270,000 gallons. Read more.
TX: Potable Reuse Program in Wichita Falls Recognized for Innovation
The City of Wichita Falls potable reuse program continues to be recognized for innovation. A recent article in the American Water Works Association's Opflow magazine details how Wichita Falls simultaneously planned and implemented direct and indirect potable reuse systems in response to historic droughts in 2014. Wichita Falls now serves as an example for utilities around the world. Read more.
Member Spotlight: Brown and Caldwell Names Dr. Allegra da Silva Research and Development Deputy Director
Brown and Caldwell's Dr. Allegra da Silva will bring over 20 years of experience in research and innovation to her new role as Research and Development Deputy Director. Dr. da Silva has been a leader on water reuse science and policy, serving as the technical author for the 2012 U.S. EPA Guidelines for Water Reuse, the 2017 U.S. EPA Potable Reuse Compendium, and the 2017 Water Environment Federation (WEF) Water Reuse Roadmap. She previously served as the WateReuse Colorado section president. Read more.
International Update
New Book Offers Global Perspectives on Sustainable Industrial Water Use from the Practitioners
Industrial water reuse is presented as a key solution for sustainability in the new book from IWA Publishing, Sustainable Industrial Water Use: Perspectives, Incentives and Tools. The executives, plant managers, investors, inventors, regulators, policy makers and advocates who are leading industry towards sustainable water use authored chapters that range from "Triple water reuse at Dow" and "Fit-for-purpose water reuse in the food processing industry" to the impact of regulations on industrial water reuse, new techniques for wastewater treatment and making a business case for recycled water. The book's sponsors include WateReuse members Arcadis and West Basin Municipal Water District.
To learn more about global perspectives on industrial water reuse, join the book's co-editors (water recycling veterans Cheryl Davis and Eric Rosenblum) and four industry experts for a webcast on April 14, 2021 at 9 am PT (12 pm ET). Register here.
Member Resources and Benefits
New Activity Booklet Provides Water Reuse Education for Late Elementary and Early Middle School Students
Looking for a Resource to Engage with Students on Water Recycling Either Remotely or in Person? Use the new Water Reuse Activity Booklet to introduce students to the world of water reuse with fun activities that develop math and science skills. Students will learn about the urban water cycle, the treatment processes that make water safe to use again, and much more!
The booklet was produced in partnership with the WateReuse Association and Project WET Foundation. Learn more about the contents of the booklet in this short video. The booklet is available on the Project WET store.
WateReuse members interested in ordering 250 copies or more through the end of April will receive a 20% discount using the coupon code: WATEREUSE.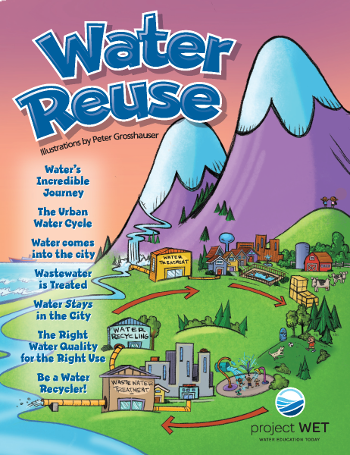 Job Opportunities from the WateReuse Career Center
Conferences, Webcasts and Events
EPA Webinar: Cultivating a Positive Workforce Culture from Apprenticeship to Career
April 1, 2021
9 am PT | 12 pm ET
The latest webinar in the "Creating the Water Workforce of the Future" series focuses on building an inclusive and supportive workplace that encourages employee growth to attract and retain the qualified candidates. The presenters will include Joone Lopez from Moulton-Niguel Water District, Tim Friday from Caste Rock Water, and Eric Dunker from Arapahoe Community College. View the event flyer or register here.
Webcast: From Across the Globe: The Many Facets of Industrial Water Reuse
April 14, 2021
9 am PT | 12 pm ET
Join the co-editors of Sustainable Industrial Water Use: Perspectives, Incentives and Tools, Eric Rosenblum and Cheryl Davis, as they discuss global perspectives with industry experts. In this 90-minute webcast, four different authors will summarize their articles featured in the book, describing the challenges they confront planning, financing, designing and implementing water reuse to conserve water and reduce industrial pollution. Register here.
Upcoming Events