---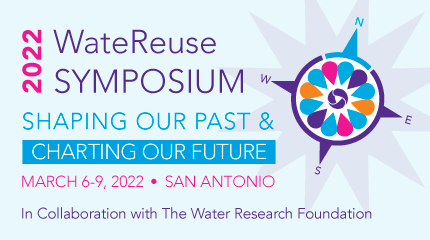 37th Annual WateReuse Symposium Call for Presentations: Share Your Knowledge
Position yourself as a water reuse thought leader at the 37th Annual WateReuse Symposium, March 6-9, 2022, in San Antonio, Texas and on the WateReuse Virtual Conference Platform. The WateReuse Association invites water reuse experts, practitioners, researchers, and young professionals to submit proposals for a place on the podium during the Symposium. WateReuse is looking for fresh presentations emphasizing the future of water reuse globally. Speakers will be live and on the virtual platform. View the Call for Presentations and submit proposals online by November 1, 2021.
A special super saver registration rate will be offered exclusively to WateReuse members beginning Monday, October 4, 2021—before early-bird registration opens to the general public. Read more.
Call for Nominations: WateReuse Awards for Excellence Honor Member Achievements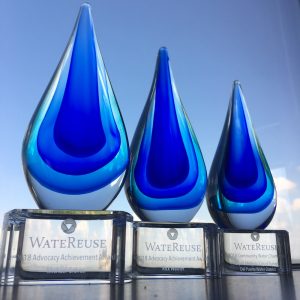 Get the recognition you deserve! The WateReuse Awards for Excellence recognize WateReuse members, their projects, and their partnerships for significant contributions in advancing water reuse.
Award recipients exhibit leadership in water reuse education, advocacy, technology, and/or implementation, showcasing innovative approaches that others can follow.
Award nominations are due October 22, 2021. Read more.
Washington Update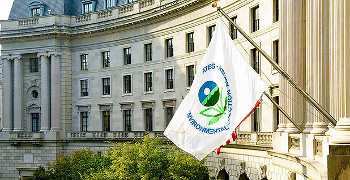 EPA Releases Final Report on Enhanced Aquifer Recharge with Stormwater
The Safe and Sustainable Water Resources Research Program of the EPA Office of Research and Development released a final report on Enhanced Aquifer Recharge from stormwater. The report summarizes the scientific and technical literature available leading to best practices. The report covers factors affecting recharge volumes, risks, what current science suggests about best practices, and knowledge gaps. Read more.
State Updates and Member Profiles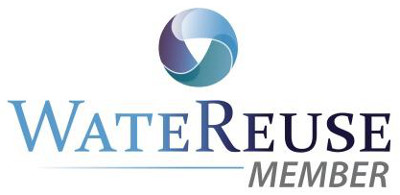 Welcome New Member!
The WateReuse Association welcomes a new member:
The City of Rock Hill, South Carolina owns and operates a combined utility system that provides water, sewer, and electric to residential and commercial customers.
ID: Boise Hosts National Panel of Experts on Water Recycling
As part of an ongoing campaign to build support for a new recycled water program, the City of Boise invited six national experts to provide comments and answer community questions on water reuse. The panel of scientists, engineers, and water quality experts will produce a publicly available report, which will provide guidance ahead of the city's vote to approve the $570 million program in November. The four-hour meeting covered water quality engineering methods, community engagement strategies, and plans for addressing unregulated chemicals that could be harmful to public health. Read more.
TX: Report Identifies PACE Financing as Viable Option for Water Reuse Projects
Texas utilities are being encouraged to take advantage of a statewide financing program, Property Assessed Clean Energy (PACE), to finance water reuse infrastructure. A recent report from the Texas Water Trade and National Wildlife Federation found that PACE financing could help scale water reuse projects across Texas. Although the program has financed more than $155 million in traditional energy and water projects since its 2013 launch, little or none of that financing has been spent on water reuse. The report found PACE to be a viable path for low-cost financing of water reuse projects. Read more.
VA: Hampton Roads Sanitation District Receives Second WIFIA Loan for Water Reuse
U.S. Environmental Protection Agency Assistant Administrator for Water Radhika Fox announced a $477 million Water Infrastructure Finance and Innovation Act (WIFIA) loan to the Hampton Roads Sanitation District for a recycled water project that will replenish the regional aquifer. She noted, "This innovative project illustrates the promise of the Bipartisan Infrastructure Deal being considered by Congress to deliver the multiple benefits of investment in water infrastructure —climate resiliency, 4,000 jobs created, and environmental improvements to support a historically disadvantaged community." Read more.
Google to Replenish 120% of Water Consumed with Water Reuse by 2030
Google released a white paper announcing its commitment to replenish 120% of the water the company consumes by 2030 through water conservation and water reuse practices. Google will identify opportunities to use municipally treated recycled water, recycle water onsite, and capture stormwater for its data centers and offices to meet this goal. Read more.
Research Update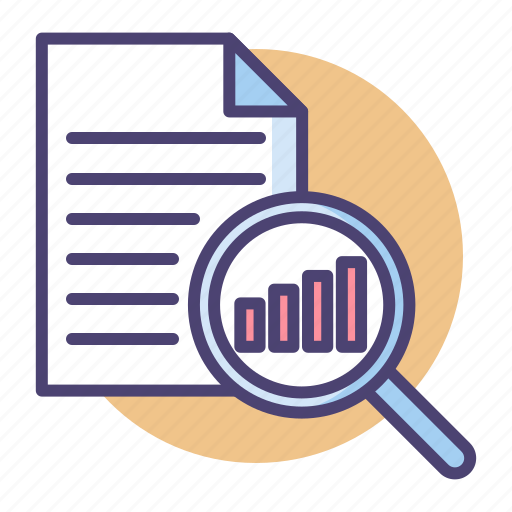 Water Research Foundation Releases RFP for Potable Reuse Research
The Water Research Foundation's latest round of Requests for Proposals (RFPs) includes project 5129, Demonstration of innovation to improve pathogen removal, validation, and/or monitoring in carbon based advanced treatment (CBAT) for potable reuse. This project aims to improve the monitoring and validation of pathogen removal by CBAT via demonstration of novel technologies or process controls. The deadline to submit an RFP is November 9. View all open RFPs.
NAWI Releases Master Technology Roadmap
The National Alliance for Water Innovation (NAWI) released the Master Technology Roadmap, which outlines NAWI's technology investment strategy for achieving a circular water economy. This roadmap synthesizes the 2020 NAWI Roadmapping initiative across the power, resource extraction, industrial, municipal, and agriculture sectors. Read more.
WateReuse Member Resources and Benefits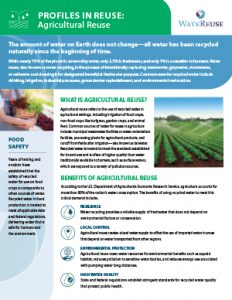 Profiles in Reuse Handouts on Agricultural, Industrial, and Potable Reuse
Do you need plain-language handouts to explain water reuse to ratepayers, policymakers, elected officials, or other stakeholders? The WateReuse Profiles in Reuse series includes flyers on industrial reuse, agricultural reuse, and potable reuse that introduce the concept of water reuse and explain some of the ways that water recycling contributes to a resilient water supply. The flyers are easy-to-understand communications tools that can easily be shared. Learn more.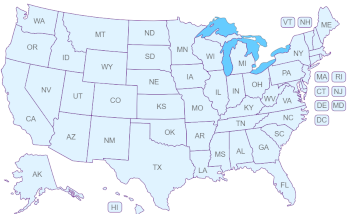 Interactive Map on State Water Reuse Policies and Regulations
Do you need information about water reuse policies and regulations from across the United States? Visit the state policy map on our website to find summaries of the regulatory landscape in key states, as well as links to specific polices and regulations. Clicking on a particular state opens a pop-up window with detailed information about the state. WateReuse invites members to help us fill in gaps in knowledge using the comment box provided on the page. The map will be updated periodically as new information is received and/or states update their regulations. View the state policy map here.
Water Reuse Conferences, Webcasts and Events
2021 WateReuse California Annual Conference
JW Marriott | Los Angeles, California
September 19-21, 2021
Do not miss the 2021 WateReuse California Annual Conference! Join us in-person at the JW Marriott LA Live in Los Angeles or participate virtually from the comfort of your office. Our Annual Conference is where California's water recycling community comes together each year to learn, network, and discover the latest trends in the design, management, operation, and use of water recycling facilities and projects. Learn more.
Webcast: Coast to Coast – Direct Potable Reuse Regulatory Development
September 29, 2021
11 am PT | 2 pm ET (1.5 hours)
In this webcast, a panel of experts will discuss the state regulatory development process for direct potable reuse in California and Florida. The panel will explore the nuanced differences in the development process, the regulations, and the future outlook of direct potable reuse across the country. Register here.
Webcast: Navigating Onsite Water Reuse Regulations – Utility Perspective
October 13, 2021
11 am PT | 2 pm ET (1 hour)
This webcast will explore explore the experiences of several utilities across the country in planning, establishing, and setting up onsite water reuse programs. A panel of utility representatives will offer expert insight into navigating various state regulations or regulatory development processes. Register here.
Webcast: Water Reuse in the 87th Session of the Texas Legislature
October 14, 2021
9:30 am PT | 12:30 pm ET (1.5 hours)
Join WateReuse Texas and WEAT's discussion about water bills passed the 87th Session of the Texas Legislature! This webinar will discuss several water bills passed in the 87th Session of Texas legislature, including SB 3, and will focus specific attention to the water reuse bills including SB 905 and SB 601. Learn more.
World Water-Tech North America Summit
Virtual
October 5-6, 2021
Join 350 stakeholders driving change across the water value chain, with speakers from utilities (public and private), billion-dollar venture funds, international engineering giants, and technology companies (start-ups and unicorns). Save a 10% with the WateReuse Association's discount code: WRA10. Register here.
Webcast: Exploring Agriculture Reuse
November 10, 2021
11 am PT | 2 pm ET (1 hour)
Join WateReuse California's Agriculture Reuse committee to discuss the benefits of agriculture reuse, programs and case-studies, regulations, and an outlook for the future. Register here.
Upcoming Events