---

Washington Update
State Updates and Member Profiles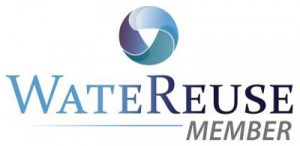 Welcome New Members!
The WateReuse Association welcomes the following new members:
California: Metropolitan Water District's Innovative Water Recycling Plan Honored
The Metropolitan Water District of Southern California was named ENR California's Owner of the Year 2020 for its innovative regional recycled water program, which will purify recycled water to meet drinking water standards. This $3.4 billion plan will employ an advanced water purification system to produce up to 150 million gallons of purified water per day. The purified water will supply more than 500,000 homes and industrial facilities. Read More.
California: LA Better Buildings Challenge Awards Water Reuse Project
The Los Angeles City Hall building won the Walk the Walk award for the water conservation it has achieved through water reuse. City Hall's water reuse system removes excess minerals from cooling towers and chilling systems, allowing water to be recycled for a longer period and helping the facility to save more than 1.5 million gallons of water annually. Read More.
Colorado: Water Treatment Systems Research Coronavirus Clues in Wastewater
In lieu of testing a city's population, scientists are researching if testing a city's wastewater can provide insights in the fight against coronavirus. Wastewater epidemiology can observe the density of the virus RNA existing in sewage to estimate how many virus carriers there are in a population. Tracking via wastewater epidemiology can give public officials the knowledge of where the next "hot-spot" may occur. The South Platte Water Renewal Partners, the Metro Wastewater Reclamation District, and Gunnison County in Colorado are among 270 wastewater facilities who have begun taking part in coronavirus tracking. Read More.
Texas: Wetlands Water Reuse Projects Serve as Models for Environmental Restoration
The work of two WateReuse Association members, Tarrant Regional Water District and North Texas Municipal Water District, to develop constructed wetlands that have become models for water recycling for environmental restoration is being celebrated. More than 4,000 acres of wetlands help provide a drought proof supply of water to nearly 3.8 million customers. In addition, the wetlands create more habitat for both animals and people to enjoy. Read More.
Texas: San Antonio Brings Water Reuse and Historical Preservation Together
A recently redesigned mixed-use retail/residential complex and entertainment district near downtown San Antonio, known as The Pearl, incorporates efficient use of water by capturing and reusing rainwater for landscaping. The Pearl's design also includes permeable pavement and an underground chamber that collects and treats the water before releasing it to an onsite stormwater system. The development's goals are preserving history and sustainability. Read More.
Member Spotlight: Potable Reuse Facilities Well-Positioned to Address PFAS
Reuse Innovation Lead and Vice President for Carollo Engineers Inc., Eva Steinle-Darling, discusses the potable reuse industry's preparedness to handle the frenzied regulatory activity surrounding PFAS. Due to the industry's proactive work addressing a range of constituents of emerging concern, potable reuse facilities are well-positioned to address the presence of PFAS. Carollo's research studies have found that PFAS concentrations in conventional recycled water are often lower than regulatory limits for drinking water. For situations where they are not, the advanced treatment technologies used in typical potable reuse projects are able to adequately address them. Read More.
Research Update
Water Research Foundation Announces New Potable Reuse Research, Seeks Partners
The Water Research Foundation (WRF) announced it is funding 12 new studies, including "Assessing Water Quality Monitoring Needs, Tools, Gaps, and Opportunities for Potable Water Reuse (5079)."  WRF has earmarked $125,000 for the project, which will be leveraged with partnership funding and in-kind support. Request for Proposals will be released in August 2020. In the meantime, WRF is seeking utility partners and experts for its project advisory committee. Read More.
Recent Survey Finds Water Sector Meeting Pandemic Challenge
A recent American Water Works Association (AWWA) survey finds that water utilities are successfully continuing water and wastewater service without disruption during the coronavirus pandemic. Of those surveyed, 56% of utilities are having trouble obtaining personal protective equipment (PPE) for their essential workers and 75% are experiencing or anticipate experiencing revenue reductions. Despite these challenges, more than 95% of utilities have suspended water shut-offs, 80% have developed work-from-home guidelines, and 98% have implemented CDC social distancing guidelines. Read More.
Awards and Recognition for Water Reuse
Water Sector Seeks Applications for Utility of the Future Today Recognition Program
The application period is open for the Utility of the Future Today recognition program, which honors water resource recovery facilities for community engagement, watershed stewardship, water reuse, and recovery of other resources such as energy and nutrients. The Utility of the Future Today concept is as a model for utilities to achieve more efficient operations, enhanced productivity, and long-term sustainability. The WateReuse Association participates in the joint initiative with the Water Environment Federation, the National Association of Clean Water Agencies, and the Water Research Foundation Public and private water sector utilities of all sizes that can demonstrate achievement of the application requirements are encouraged to apply by July 17 at 5 p.m. EDT.
WateReuse Communications Tools and Resources
How Can You Offer Recognition to Your Recycled Water Customers? Participate in the Recycled Water User Network
Are you interested in recognizing recycled water customers as community water stewards or offering an incentive for new customers to come onboard? Participate in the Recycled Water User Network, a members-only network for businesses, governments, and not-for-profit organizations that use recycled water, including customers of water utilities and organizations that recycle water onsite. The network gives businesses, governments and nonprofits that use recycled water the opportunity to receive a green designation, WATER STAR®, and access to information and resources on recycled water. Learn More.
Conferences and Events
WateReuse Arizona's Quarterly Section Meeting Highlights AZ's First Full Scale DPR Permit
The Arizona Section is holding their Quarterly Section Meeting on Thursday, May 28. The webinar will feature Dave Waltby of the City of Scottsdale who will be presenting Arizona's First Full Scale DPR Permit for Demonstration and Education. Register Now.
Register for the 2020 WateReuse California Virtual Conference
Join WateReuse California for an easy to navigate, virtual conference experience beginning June 24-25 from the comfort of your office or home office. The conference will include more than 50 technical presentations with audience Q&A and handouts, live and interactive panel discussions, an interactive sponsor and exhibitor hall, and a virtual cocktail party reception. Kristin Peer, Deputy Secretary and Special Counsel for Water Policy at Cal EPA will give a keynote presentation on COVID-19 Challenges and California's Water Resilience Portfolio. Sessions will be presented on June 24 and June 25 and continue to be available for viewing until July 31, 2020. Register Now.
Expert Chat: Water & Policy: The Path to a Sustainable Future with Jon Freedman and Charlie Iceland
The global demand for clean water far exceeds the supply. During the age of COVID-19, issues of water quality and scarcity are especially pressing for communities around the world. On May 27, Join Jon Freedman of Suez Water Technologies and Charles Iceland of the World Resources Institute for the latest installment of Batten's Expert Chat Series, moderated this week by Batten's Greer Kelly. Our guest experts will speak and take questions on the global water crisis–and on how both governments and corporations are attempting to respond. Register Now.
Upcoming Events