---
First Full Scale DPR Permit in Arizona for Demonstration and Education
When:
May 28, 2020 @ 11:00 am
2020-05-28T11:00:00-07:00
2020-05-28T11:15:00-07:00

WateReuse Arizona Section Meeting & Webinar
11 am PDT | 11 am MST | 2 pm EST
Fee: Complimentary
PDHs: 1
In January 2018 the State of Arizona lifted the prohibition that restricted Direct Potable Reuse. This effort was to provide more options for communities facing problems with droughts and water shortages.  Scottsdale Water has been at the forefront of water reuse starting with Indirect Potable Reuse in 1998 and has successfully recharged billions of gallons of highly purified water. Now once again Scottsdale Water continues to lead the way in Direct Potable Reuse innovation. In late 2018, joint discussions between ADEQ and the city led to a process that would have Scottsdale receive the first Arizona permit, at a permanent facility, to serve water for Direct Potable Reuse. The groundbreaking permit effectively establishes a model for cities across Arizona and elsewhere to begin working towards reusing their precious water resources for future, long-term water sustainability.
Scottsdale Water received the final permit on September 9, 2019 allowing DPR on a demonstration scale. This presentation will step through the internal processes and discussions that resulted in the final implementation. Considerations and evaluations made included constructability for both internal and external sources, overall timeline and milestones for completion of project, equipment selection, system design layout and size (permit), input by staff, system redundancy (UV), and lessons learned.  It will also outline how ADEQ and Scottsdale Water worked to create criteria for the monitoring and regulation of this water allowing ADEQ to use this as a basis to create full permit program for pathogen removal, emerging contaminants, operator training, ongoing monitoring and reporting. Since September 9, tour groups, Scottsdale Water Citizen Academy and City employees, have had the opportunity to drink the advanced purified reclaimed water, in addition to the water provided to make beer for Scottsdale Canal Convergence event.
Presenter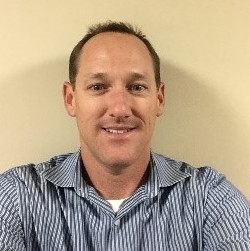 David Walby is the Water Reclamation Services Director for Scottsdale Water. He previously served as the Wastewater Collection Manager. He is Responsible for direction and management of the Water Resources facilities and staff that ensure reliable and safe collection, treatment and reuse of reclaimed water. He is also responsible for the State's first permitted state-of-art Direct Potable Reuse facility.  Acts as a technical advisor and performs policy-level coordination, advisory and administrative functions relating to the operation of the City's water reclamation (sewer collection, wastewater treatment, and reuse/recharge) systems.