---
35th Annual WateReuse Symposium
Reaching New Heights in Water Reuse
Join us September 13-16, 2020 in Denver, Colorado for the 35th Annual WateReuse Symposium, the premier conference devoted to sharing the latest information on water reuse technology, operations, policy, research, and public outreach.
The Annual WateReuse Symposium is the nation's premier conference on water recycling – attracting water professionals from around the nation for four days of knowledge-sharing, networking, and fun! The 2020 Symposium is being planned in collaboration with The Water Research Foundation and will include presentations on the latest reuse-related research.
Coronavirus Update
The WateReuse Association is taking the coronavirus pandemic with the utmost seriousness it requires. At this point, the 35th Annual WateReuse Symposium scheduled for September 13-16 in Denver, CO will go forward as planned, and we will monitor the situation as we move into late Spring.
Keynote Speaker: Peter Kageyama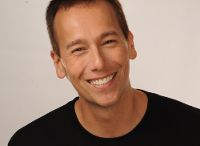 Peter Kageyama speaks about emotional engagement with PLACES – cities, towns, villages, schools and neighborhoods. Peter talks about how to create the set of conditions where love is more likely to happen and how to encourage people to go from saying they love a place to actually doing something for that place.
Peter's first book, For the Love of Cities, was noted as a Top 10 Book in Urban Planning and Development by Planetizen in 2012. He is a Senior Fellow with the Alliance For Innovation, a national network of city leaders and professional managers. Peter's latest book, The Emotional Infrastructure of Places, explores how we create emotional attachments and connections to our places and to each other, which in turn allows us to take on the biggest and most complex problems facing our societies today.
Schedule at a Glance
This year's Symposium theme, Reaching New Heights in Water Reuse, will showcase the dramatic expansion of water recycling throughout the United States as it becomes a sought after solution for a range of water management challenges.
Sunday, September 13, 2020
| | |
| --- | --- |
| | |
| 12:00pm – 4:30pm | Offsite Tours (Separate ticket required) |
| 1:30pm – 3:00pm | Technical Sessions and Workshops |
| 3:00pm – 3:30pm | Networking Break |
| 3:00pm – 6:30pm | Exhibit Hall Open |
| 5:00pm – 6:30pm | Welcome Reception |
Monday, September 14, 2020
| | |
| --- | --- |
| | |
| 7:30am | Breakfast Buffet Opens |
| 8:00am – 5:00pm | Exhibit Hall Open |
| 8:00am – 10:00am | Opening General Session |
| 10:00am – 10:30am | Networking Break |
| 10:30am – 12:00pm | Technical Sessions |
| 12:00pm – 1:30pm | Business and Networking Luncheon |
| 1:30pm – 3:00pm | Technical Sessions |
| 3:00pm – 3:30pm | Networking Break |
| 3:30pm – 5:00pm | Technical Sessions |
Tuesday, September 15, 2020
| | |
| --- | --- |
| | |
| 7:30am | Breakfast Buffet Opens |
| 8:00am – 8:45am | WateReuse Awards of Excellence Breakfast |
| 8:00am – 3:30pm | Exhibit Hall Open |
| 9:00am – 10:00am | Technical Sessions |
| 10:00am – 10:30am | Networking Break |
| 10:30am – 12:00pm | Technical Sessions |
| 12:00pm – 1:30pm | Operators Plenary Luncheon |
| 1:30pm – 3:00pm | Technical Sessions |
| 3:00pm – 3:30pm | Networking Break |
| 3:30pm – 5:00pm | Technical Sessions |
| Evening | Social Event |
Wednesday, September 16, 2020
| | |
| --- | --- |
| | |
| 7:30am | Breakfast Buffet Opens |
| 8:00am – 10:45am | Envisioning the Future: Water Reuse Charrette |
| 10:45am – 11:15am | Networking Break |
| 11:15am – 12:00pm | State of Water Reuse Research |
Sponsors