---
35th Annual WateReuse Symposium
Reaching New Heights in Water Reuse
Mark your calendar for the virtual 35th Annual WateReuse Symposium, September 13-16, 2020. Although restrictions on large gatherings and travel related to the ongoing coronavirus pandemic means the Symposium will be presented on an online, virtual platform, it will still include all the same opportunities to share ideas, stay informed, and interact with others.
Join us for an in-depth look at the technology, policy, and research innovations that have propelled water reuse to unprecedented national prominence as a water management strategy. The Symposium's comprehensive program is organized around the theme, Reaching New Heights in Water Reuse, and includes the following highlights:
Implementation of the National Water Reuse Action Plan;
Framing a Water Reuse Research Strategy;
New Skills and New Opportunities — the Water Reuse Workforce of the Future;
National Policy Developments Related to Water Reuse;
Breaking Down Implementation Barriers for Onsite Non-Potable Water Systems; and
International presentations from partners in Israel and Brazil
Registration Opens June 1, 2020
The Annual WateReuse Symposium is the nation's premier conference on water recycling – attracting water professionals from around the nation for four days of knowledge-sharing, networking, and fun! The 2020 Symposium is presented in collaboration with The Water Research Foundation and will include presentations on the latest reuse-related research.
WateReuse Announces Virtual Annual Symposium
Significant restrictions on large gatherings, travel and society's general level of mobility due to the coronavirus pandemic will likely remain for the most of this year.
Given this reality and uncertainty, the WateReuse Association's Executive Committee made the decision to hold this year's Annual WateReuse Symposium as a virtual event rather than in person at the Denver Hilton City Center, with registration opening June 1, 2020.
Join us for an easy to navigate, virtual conference experience. A key benefit of the Symposium's virtual platform is that the content can be consumed for up to a month following the formal event opening, and attendees can access all sessions, not simply those you might attend "in person."
Keynote Speaker: Peter Kageyama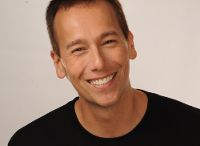 Peter Kageyama speaks about emotional engagement with PLACES – cities, towns, villages, schools and neighborhoods. Peter talks about how to create the set of conditions where love is more likely to happen and how to encourage people to go from saying they love a place to actually doing something for that place.
Peter's first book, For the Love of Cities, was noted as a Top 10 Book in Urban Planning and Development by Planetizen in 2012. He is a Senior Fellow with the Alliance For Innovation, a national network of city leaders and professional managers. Peter's latest book, The Emotional Infrastructure of Places, explores how we create emotional attachments and connections to our places and to each other, which in turn allows us to take on the biggest and most complex problems facing our societies today.
Schedule at a Glance
This year's Symposium theme, Reaching New Heights in Water Reuse, will showcase the dramatic expansion of water recycling throughout the United States as it becomes a sought after solution for a range of water management challenges.
Sunday, September 13, 2020
| | |
| --- | --- |
| | |
| 1:30pm – 3:00pm | Technical Sessions and Workshops |
| 3:00pm – 3:30pm | Networking Break |
| 3:30pm – 5:00pm | Technical Sessions and Workshops |
Monday, September 14, 2020
| | |
| --- | --- |
| | |
| 8:00am – 10:00am | Opening General Session |
| 10:00am – 10:30am | Networking Break |
| 10:30am – 12:00pm | Technical Sessions |
| 1:30pm – 3:00pm | Technical Sessions |
| 3:00pm – 3:30pm | Networking Break |
| 3:30pm – 5:00pm | Technical Sessions |
Tuesday, September 15, 2020
| | |
| --- | --- |
| | |
| 9:00am – 10:00am | Technical Sessions |
| 10:00am – 10:30am | Networking Break |
| 10:30am – 12:00pm | Technical Sessions |
| 12:00pm – 1:30pm | Operators Session |
| 1:30pm – 3:00pm | Technical Sessions |
| 3:00pm – 3:30pm | Networking Break |
| 3:30pm – 5:00pm | Technical Sessions |
Wednesday, September 16, 2020
| | |
| --- | --- |
| | |
| 8:00am – 10:45am | Envisioning the Future: Water Reuse Charrette |
| 10:45am – 11:15am | Networking Break |
| 11:15am – 12:00pm | State of Water Reuse Research |
Sponsors