---
2020 WateReuse California Annual Conference
March 15-17, 2020 | Hyatt Regency San Francisco | San Francisco, CA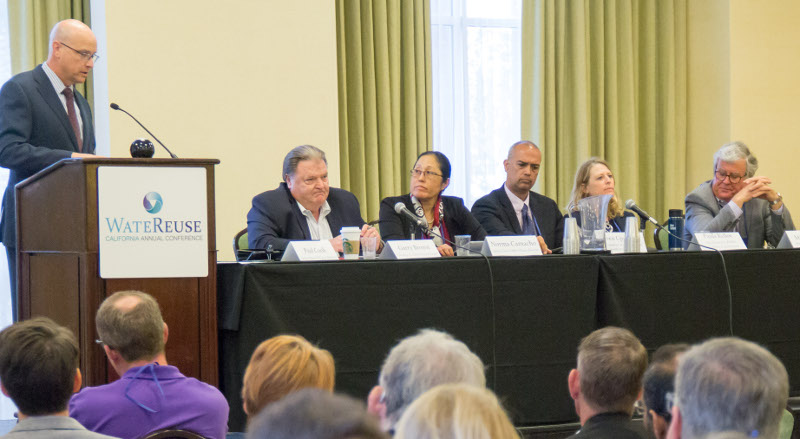 Mark your calendar for the 2020 WateReuse California Annual Conference to be held March 15-17, 2020 at the Hyatt Regency, San Francisco, California! The conference is designed for individuals, organizations, and agencies that are associated with or interested in the design, management, operation, and use of water recycling facilities and projects in California.
Conference attendees include water recycling leaders, public agency representatives, elected officials, customers, developers, consultants, teachers, operators, environmental groups, students, manufacturer representatives and other individuals interested in engaging in the dialog about water recycling.
Make a Hotel Reservation
Call for Award Nominations
WateReuse California is accepting nominations for the Annual Awards of Excellence, which will be presented during a ceremony at the 2020 Annual Conference in San Francisco, March 15-17, 2020. Award nominations are due January 10, 2020. Learn More.
Call for Abstracts
The Call for Abstracts closed on October 18, 2019. Authors will be notified by November 25, 2019 if their abstract has been selected and will be required to submit a PowerPoint presentation by February 28, 2020.
For additional information contact:
Ms. Alicia Rutherford
Manager of Meetings and Events
WateReuse Association
Phone: 571-445-5509
arutherford@watereuse.org