---
Washington Update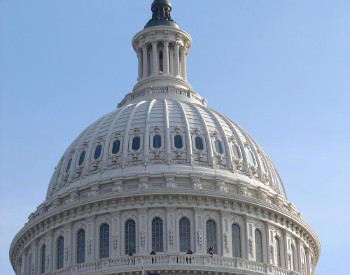 Radhika Fox Receives Final Senate Approval to Lead EPA Office of Water
The Senate voted 55-43 last week to confirm Radhika Fox as EPA's Assistant Administrator for the Office of Water. As head of EPA's Office of Water, Fox will be responsible for implementing much of President Biden's infrastructure, climate change, environmental justice, and public health agenda. WateReuse delivered a letter of support for Assistant Administrator Fox's confirmation, and we look forward to working closely with her in her new role.
WRAP Updates: EPA Water Reuse Partnership Report; Stormwater Webcast; and Multi-agency Interviews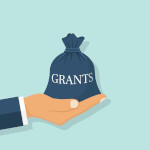 EPA Invites Small Businesses to Apply for Grants to Develop Decentralized Water Reuse Technologies
The U.S. Environmental Protection Agency, as part of its Small Business Innovation Research program, is seeking proposals from the small business community to develop novel environmental technologies in a variety of areas, including decentralized water reuse systems. The Phase 1 solicitation awards $100,000 for proof of concept in the topic areas of clean and safe water, air quality, homeland security, sustainable materials management, safer chemicals, and risk assessment. The solicitation is open June 16-August 3, 2021. Read more.
State Updates and Member Profiles
CA: Water Board Updates DPR Draft Criteria with Additional Information on Log Removal
To address stakeholder questions on draft direct potable reuse (DPR) criteria released in March, the State Water Resources Control Board posted additional information on log removal value derivation. WateReuse California successfully advocated for legislation that required the Water Board to develop DPR regulations by 2023 and provided comments on the initial draft criteria. To further add transparency to the process, the Water Board also posted links to two webcast recordings that present research that it funded on pathogens and chemicals to support development of DPR regulatory criteria. Read more.
FL: Tampa Mayor Calls for Increased Water Reuse in Resilience Plan
City of Tampa Mayor Jane Castor unveiled a new "One Water Plan" that includes storing purified water for use during periods of drought to ensure a sustainable water supply. Released through Castor's Resilient Tampa Roadmap, the plan calls for the injection of reclaimed water into the aquifer beneath Sulphur Springs. This is expected to help protect Sulphur Springs and the groundwater supply from saltwater intrusion. Read more.
TX: El Paso's Planned Direct Potable Reuse Project Featured on Radio Program
El Paso's innovative advanced water purification facility was featured on BYU Radio's Top of Mind program last week. The forthcoming facility is notable because it will be the first closed loop direct potable reuse system in the nation with the water going directly from the advanced water purification facility to the drinking water distribution system. In the interview, Gilbert Trejo, Chief Technical Officer of El Paso Water discussed the importance of public education to ensure project success and explained that proven treatment methods and real-time water quality monitoring ensure water safety. Listen here.
Member Spotlight: Orange County Water District Receives Water Reuse Research Grant
Water reuse pioneer Orange County Water District received a $100,000 research grant from the Southern California Salinity Coalition to study ways to expand water reuse and further improve water quality. This grant will be used for an 18-month pilot study of flow-reversal reverse osmosis technology for municipal potable reuse. Flow-reversal reverse osmosis has the potential to recover additional water, thereby reducing the amount of concentrate disposal and generating more clean water. Read more.
Member Spotlight: IAPMO Discusses Water Reuse and Plumbing Resiliency
Last week, the International Association of Plumbing and Mechanical Officials (IAPMO) presented the first of a two-part podcast series on plumbing resiliency, specifically focusing on drought prevention and water reuse. WateReuse Association's Executive Director, Patricia Sinicropi took part in the discussion. Other guests included Sarah Porter, Director of the Kyl Center for Water Policy at Arizona State University's Morrison Institute for Public Policy; Micah Thomas, Senior Director of Program Development and Compliance at the Green Building Initiative; and Mike Collignon, Executive Director and Co-Founder of the Green Builder Coalition. Listen here.
International
India: Draft Master Plan of Delhi 2041 Calls for Maximum Water Reuse
With population growth and increasing water demand, the Draft Master Plan for Delhi 2041 aims to reduce potable water demand by using non-potable recycled water for non-potable purposes. One measure will require new developments with wastewater discharges more than the minimum threshold to install dual piping systems for potable and non-potable water. Read more.
Research Update
Feedback Requested: Drivers and Barriers for Onsite and Distributed Water Reuse
Columbia University invites WateReuse members to participate in a Survey on Perceptions, Drivers and Barriers around Onsite and Distributed Water Reuse in support of Water Research Foundation project 5040. Advanced treatment and monitoring technologies have made the installation of small-scale water reuse systems an increasingly feasible option in many locations. Experience with onsite and distributed water reuse is not necessary to complete the 10-to-15-minute survey. Take the survey here.
Member Resources and Benefits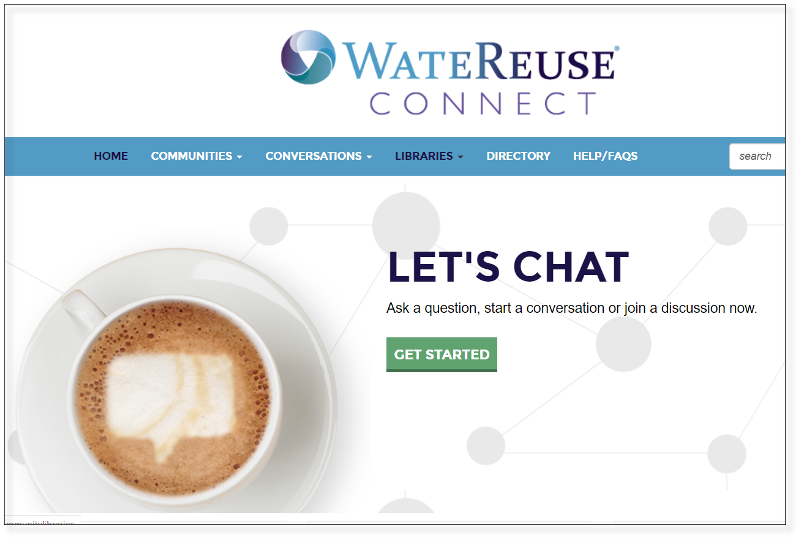 Have a Question You'd Love to Ask a Peer? Use WateReuse Connect to Find the Answer
WateReuse members can use WateReuse Connect to access a member-to-member network of more than 7,000 water recycling practitioners, business leaders, regulators, academics, and technology providers. Recent discussion topics have included innovative partnerships, scheduling of recycled water deliveries, and steam generation. Post your questions, observations, and unique challenges on our online platform to benefit from the unique experiences of other members across the nation and around the world. It's simple to use with your member login information. For help accessing WateReuse Connect, please email Member Services.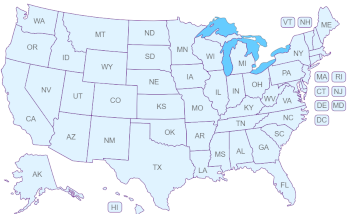 Interactive Map on State Water Reuse Policies and Regulations
Do you need information about water reuse policies and regulations from across the United States? Visit the state policy map on our website to find summaries of the regulatory landscape in key states, as well as links to specific polices and regulations. Clicking on a particular state opens a pop-up window with detailed information about the state. WateReuse invites members to help us fill in gaps in knowledge using the comment box provided on the page. The map will be updated periodically as new information is received and/or states update their regulations. View the state policy map here.
Conferences, Webcasts and Events

Building a Resilient Future Together: Register for the 2021 WateReuse California Annual Conference
Registration is open for the 2021 WateReuse California Annual Conference and there are two ways to participate! Participate in-person September 19-21 at the JW Marriott Hotel in Los Angles or join virtually from the comfort of your office. In-person registration includes access to the on-demand, virtual content. The program will include 48 technical sessions, seven panel presentations, two tours, and many networking opportunities. For those who do not wish to attend in person, all major sessions will be simulcast, and technical sessions will be available on the virtual conference platform. Learn more and register.
Webcast: Potable Water Reuse: What Prospects for Europe?
June 24, 2021
8 am PT | 11 am ET (2 hours)
Water Reuse Europe and the WateReuse Association are bringing together speakers from Europe and the U.S. to share their experiences in developing and implementing potable reuse projects with a specific emphasis on regulatory approaches, risk management and communication. This international group of presenters will discuss what is needed to enable wider adoption of potable reuse across Europe's territories. Register here.
WRAP Webcast: Multi-Agency Water Reuse Programs: Insights in Interagency Collaboration
July 7, 2021
11 am PT | 2 pm ET (1 hour)
Join our panel of experts for a lively discussion of lessons learned through a year-long effort to interview and document the work it takes to bring multi-agency water reuse projects to fruition. The webcast will cover the lessons learned by key regional projects and share insight on governance, regulations, economic and financial barriers, technical and operational issues and leadership. Register here.
Webcast: Discussion on Desalination – Treatments, Research, and the Future
August 11, 2021
11 am PT | 2 pm ET (1 hour)
In this webcast, a panel of experts from the National Alliance for Water Innovation (NAWI) and CalDesal will discuss the state of desalination in the United States. The panel will explore current practices, technologies, treatments, on-going research, and the future role of desalination in the resiliency of the country's water supply. You will also learn about NAWI's research and development roadmap series on desalination and treatment of nontraditional source waters. Register here.
Save the Date: 37th Annual WateReuse Symposium in San Antonio, Texas
ark your calendar for the 37th Annual WateReuse Symposium to be held March 5-9, 2022 at the San Antonio Marriott Rivercenter in San Antonio, Texas. The 2022 Symposium will be our first national conference with an in-person component since 2019! This is a not-to-be missed opportunity to learn about the latest trends in water recycling and network with colleagues in person.
Upcoming Events