---
Discussion on Desalination – Treatments, Research, and the Future (Webcast)
When:
August 11, 2021 @ 2:00 pm – 3:00 pm
2021-08-11T14:00:00-04:00
2021-08-11T15:00:00-04:00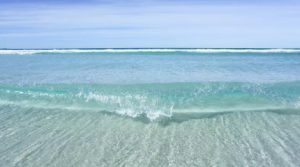 11:00 am – 12:00 pm PT | 2:00 pm – 3:00 pm ET
WateReuse Members: Free
Others: $49
PDHs: 1
In this webcast, a panel of experts from the National Alliance for Water Innovation (NAWI) and CalDesal will discuss the state of desalination in the United States. The panel will explore current practices, technologies, treatments, on-going research, and the future role of desalination in the resiliency of the country's water supply. NAWI recently released a new research and development roadmap series on desalination and treatment of nontraditional source waters for power, resource extraction, industry, municipal, and agriculture.
Presenters
Wendy Ridderbusch, Executive Director, CalDesal
Mark Dononvan, GHD
Peter Fiske, Executive Director, NAWI and Director of the Water-Energy Resilience Research Institute