---
Multi-Agency Water Reuse Programs: Insights in Interagency Collaboration (Webcast)
When:
July 7, 2021 @ 2:00 pm – 3:00 pm
2021-07-07T14:00:00-04:00
2021-07-07T15:00:00-04:00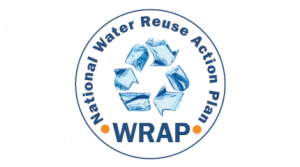 Learn more about the National Water Reuse Action Plan and Action 2.16, "Support Local and Regional Reuse Projects by Identifying Challenges, Opportunities, and Models for Interagency Collaboration."
11:00 am – 12:00 pm PT | 2:00 pm – 3:00 pm ET
Fee: Complimentary
PDHs: 1
Join our panel of experts for a lively discussion of lessons learned through a year-long effort to interview and document the work it takes to bring multi-agency water reuse projects to fruition. Under the National Water Reuse Action Plan, the Action 2.16 team reviewed existing case-studies and literature to select and conduct informational interviews with key water reuse players across the country. The webcast will cover the lessons learned by these practitioners as they worked with Hampton Roads Sanitation District, Trinity River Authority, Pima County, and Monterey One Water, and other communities. The audience will learn about governance, regulations, economic and financial barriers, technical and operational issues and leadership. The panel will share the valuable insights and replicable strategies garnered from the work.
Speakers
Felicia Marcus, Stanford University
Dr. Robert Raucher, Raucher LLC
Eric Rosenblum, Water Resource Consultant
Dave Smith, EPA Region 9
Shannon Spurlock, Ochotona LLC