---

Washington Update
House Passes PFAS Legislation that Could Impact Water Recycling Facilities
Reclamation Awards $1.6 Million for Water Reuse Research
State Updates and Member Profiles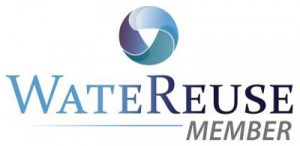 Welcome New Member!
The WateReuse Association welcomes the following new members:
California: WRCA and NWRI Release SOP Guidance Document for Bioassays
WateReuse California (WRCA) and the National Water Research Institute (NWRI) released the first guidance document for developing a standard operating procedure (SOP) for bioanalytical testing for potable reuse. This document is intended to assist potable reuse agencies in complying with the bioassay monitoring requirement that will begin in 2020. In 2018, the State Water Board amended the Recycled Water Policy to include bioassay monitoring requirements for indirect potable reuse. View Guidance Document.
California: West Basin and Suez Renew Water Recycling Partnership
WateReuse Association member West Basin Municipal Water District has renewed its contract with SUEZ North America, also a member, to operate and maintain the Edward C. Little Water Recycling Facility in El Segundo, CA, and its three satellite plants. The five-year renewal, worth a total of $75 million, began January 1 and runs through the end of 2024. The Edward C. Little facility is one of the largest water recycling operations of its kind in the United States, producing about 40 million gallons of water every day. Read More.
Florida: New Legislation Would Provide $500,000 for Potable Reuse Education
Florida House Bill 2547, introduced by Representative Randy Maggard, makes an appropriations request of $500,000 for WateReuse Florida to implement a statewide education program to help educate the public regarding what is potable reuse and how it can help Florida meet future water demands of the public and environment as an alternative water supply. This appropriation request is in addition to the $250,000 that was granted to WateReuse Association member the Southwest Florida Water Management District for the current fiscal year that is being used to develop a message on potable reuse.
Oregon: Clean Water Services Receives Approval to Provide Purified Water to Commercial Brewers
WateReuse Association member Clean Water Services received approval from the Oregon Department of Environmental Quality (DEQ) to provide purified water from its mobile treatment facility to commercial brewers and distilleries to produce alcoholic beverages for sale to the general population. The mobile treatment system—known as the Pure Water Wagon—uses a four step process of ultrafiltration, reverse osmosis, ultraviolet disinfection and advance oxidation to produce high purity drinking water. This decision broadens DEQ's approval in 2015 to allow home brewers to use this same process in a competition for distribution at trade shows. Read More.
Members Recognized as Influential Women in Water
Water leaders from three WateReuse Association member organizations were presented with the Top 10 Influential Women in Water Award during the inaugural Women of Water Summit, hosted by Mazars USA on Jan 9. Christine Boyle of Xylem, Inc., Nadine Leslie of Suez Water, and Karen Pallansch of Alexandria Renew Enterprises were honored during the ceremony. Pallansch, a WateReuse Association Board member, also joined WateReuse Executive Director Patricia Sinicropi for a panel discussion on water reuse during the summit.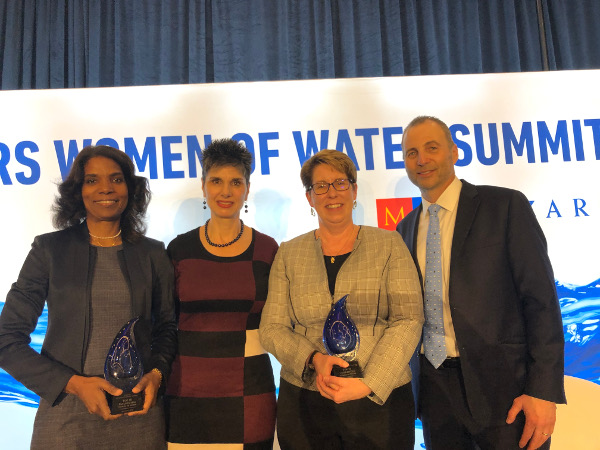 WateReuse Customer Communications Tools and Resources
How Can You Offer Recognition to Your Recycled Water Customers? Participate in the Recycled Water User Network
Are you interested in recognizing recycled water customers as community water stewards or offering an incentive for new customers to come onboard? Participate in the Recycled Water User Network, a members-only network for businesses, governments, and not-for-profit organizations that use recycled water, including customers of water utilities and organizations that recycle water onsite. The network gives businesses, governments and nonprofits that use recycled water the opportunity to receive a green designation, Water StarTM, and access to information and resources on recycled water. Learn More.
Conferences and Events
Call for Abstracts: 2020 WateReuse Symposium
The WateReuse Association invites technical abstract submissions for the 35th Annual WateReuse Symposium, September 13-16, 2020 in the mile-high city of Denver, Colorado. The Annual WateReuse Symposium is the nation's premier conference on water recycling – attracting water professionals for several days of knowledge sharing, networking, and fun! The 2020 Symposium is being planned in collaboration with The Water Research Foundation and will include presentations on the latest reuse-related research. Abstracts are due February 18, 2020. Submit an Abstract Now!
Register for the WateReuse California Annual Conference by Friday for the Best Rates
WateReuse California will host its 2020 Annual Conference March 15-17 at the Hyatt Regency San Francisco! Register by Friday, January 17 to take advantage of early bird discounts. The conference includes a comprehensive technical program focused on the design, management, operation, and use of water recycling facilities and projects in California. Register Now!
Upcoming Events