---
Washington Update
U.S EPA Office of Water Announces Water Reuse Personnel Changes
WateReuse Awards for Excellence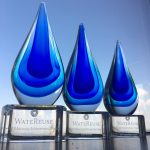 Submit a Nomination for the 2021 WateReuse Awards for Excellence by September 30
Is your utility or business demonstrating leadership in advancing water recycling? Or do you know of an organization, individual, or partnership that has implemented an innovative solution that will inspire others? If so, submit a nomination for the 2021 WateReuse Awards for Excellence to get the recognition you deserve. Nominations are due September 30, 2020.
The 2021 WateReuse Awards for Excellence will recognize accomplishments for 2019 and 2020. Winners will be recognized in conjunction with the 36th Annual WateReuse Symposium, March 14-17, 2021. Submit a nomination now!
COVID-19 Spotlight
Southern California Adapts Recycled Water Outreach in Response to Pandemic
Like many other aspects of today's society, the Southern California Water Coalition's (SCWC) outreach efforts have gone virtual. To address public concerns on recycled water in the era of COVID-19, the SCWC is developing a series of animated videos on the development and uses of recycled water in Southern California. This effort is being undertaken by a diverse team of water agencies, academics, and recycled water experts, and is co-led by two WateReuse Association members, the Los Angeles Department of Water and Power and the Santa Margarita Water District. The videos will highlight the benefits of recycled water, including its safety, reliability, and resiliency. The first of three videos will be released in September 2020, with the rest set to be released in the Fall.
State Updates and Member Profiles
California: Court Requires State to Assess if Enough Water is Recycled in Los Angeles Region
The Los Angeles Superior Court ruled in favor of the Los Angeles Waterkeeper, requiring the state's Water Resources Control Board to assess the impact of discharging billions of gallons of wastewater into the sea. The Water Resources Control Board is compelled to assess if it is "wasteful" and "unreasonable" for nearly 270 million gallons of treated water to be dumped into the Los Angeles River and Pacific Ocean daily, instead of recycling and reusing the water. The ruling specifically applies to Hyperion, Tillman, Burbank, and Los Angeles-Glendale plants, but is being looked to as a potential precedent for the state. Read More.
California: Water Recycling and Environmental Learning Center Earns LEED Platinum Certification
The Water Replenishment District earned Leadership in Energy and Environmental Design (LEED) Platinum certification for its Albert Robles Center for Water Recycling and Environmental Learning. The facility, opened in August 2019, replenishes groundwater resources with nearly 14 million gallons a day of advanced treated water, and is one of only 5.7% of LEED projects in the U.S. to earn such a certification. The facility also features 995 solar panels, recycled irrigation and low-flow irrigation, and specialty windows that save electric lighting and energy savings. Read More.
Colorado: Denver Water Implements Innovative One Water Strategies
Denver Water's new administrative building was designed with One Water as a central tenant. The facility utilizes rainwater capture for irrigation and onsite wastewater treatment and recycling for reuse in the administrative building. The building was designed to achieve LEED-NC Platinum and Net Zero Energy certification standards. Read More.
Oregon: City of Echo Receives Federal Funding to Invest in Water Recycling Infrastructure
The City of Echo received nearly $1.7 million in grants and low-interest loans from the U.S. Department of Agriculture (USDA) Rural Development to upgrade the town's wastewater infrastructure, build a water reuse pipeline, and meet compliance standards. A new pipeline will transport effluent to the nearby Stanfield collection system, eliminating the need to discharge treated wastewater into the Umatilla River. Read More.
Member Resources and Benefits
Find a Job or Post a Job at the WateReuse Career Center
Today's high-tech water reuse programs require specialized skills to plan, manage, and operate. Use the WateReuse Association's Career Center to find a new job or find the right talent to fill your position. As a job seeker, you can receive job openings in you inbox, post your resume, and access professional resources such reference checking and resume writing. As an employer, you can post jobs at a member discount and manage applications online. Visit the Career Center to set up your profile!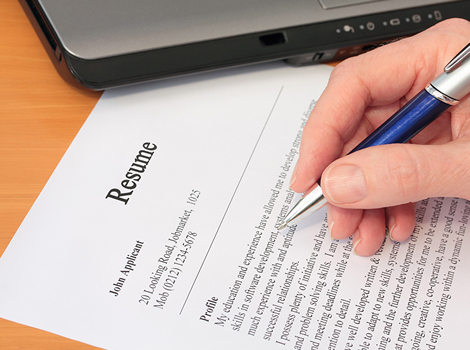 Conferences and Events
Bulk Registrations Available for 35th Annual WateReuse Virtual Symposium: For Every Five Registrations, Get One Free
Join us for the 35th Annual WateReuse Virtual Symposium to provide your entire team with high quality professional development and training on all aspects of water reuse. For every five registrations purchased, a free registration will be added – a cost savings of over $500! Take advantage of this team discount and the lack of travel expenses to provide professional development to your core team as well as staff who may be new to water reuse, and save in professional development costs!
Launching online September 14-16, 2020, the Annual WateReuse Symposium is the premier conference devoted to water recycling and offers more than 100 hours of technical presentations. Registrants can access the full program for up to 45 days – the virtue of going virtual is that you do not have to miss any content offerings! Register Now!
Upcoming Events