---
Deadline Extended! Submit a Nomination for the WateReuse Awards for Excellence by October 16
Is your utility or business demonstrating leadership in advancing water recycling? Or do you know of an organization, individual, or partnership that has implemented an innovative solution in the past 22 months that will inspire others? If so, submit a nomination for the 2021 WateReuse Awards for Excellence to get the recognition you deserve. Nominations are due October 16, 2020.
The 2021 WateReuse Awards for Excellence will recognize accomplishments for 2019 and 2020. Winners will be recognized in conjunction with the 36th Annual WateReuse Symposium in March 2021. Submit a nomination now!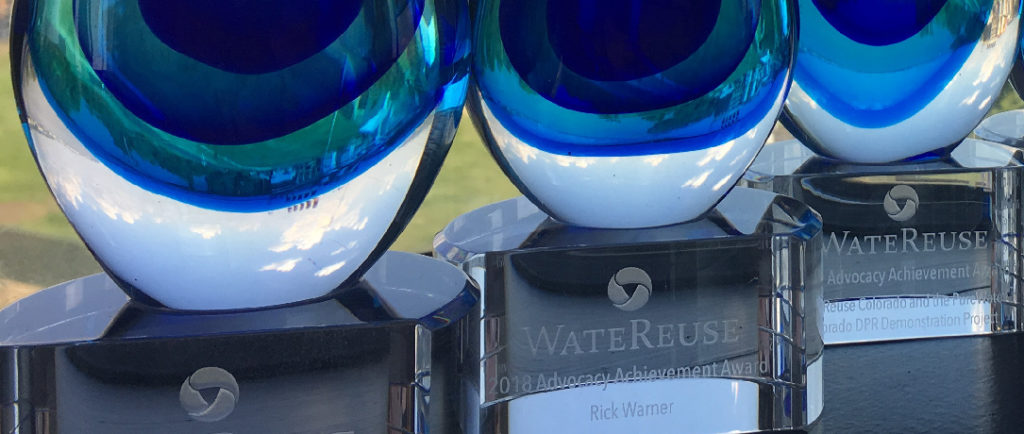 Stream On Demand: 35th Annual WateReuse Virtual Symposium Available through October 24
The complete 35th Annual WateReuse Symposium is available to view On Demand through October 24 via the fully interactive Virtual Symposium Platform. More than 800 registrants joined for the live days, September 14-16, and continue to access over 100 hours of content. New attendees can still register and stream the sessions on demand.
Washington Update
WateReuse Supports U.S. EPA's Water Workforce Initiative
The water sector, including today's high-tech water reuse programs, faces a major workforce shortage challenge. In response, the U.S. Environmental Protection Agency (EPA) released America's Water Sector Workforce Initiative: A Call to Action, which was developed with stakeholders and identifies public and private sector actions to recruit and retain the next generation of water professionals.
Through the initiative, the WateReuse Association will collaborate with EPA and partners on two WateReuse Symposium sessions and promote training and certification resources. The initiative aims to "provide federal leadership to create national momentum and coordinate efforts, partner to build the water workforce of the future, and bolster education and outreach to make water a career of choice." WateReuse commends EPA for its leadership, and for building partnerships to develop a strong water reuse workforce. Read more.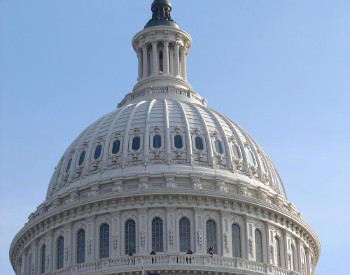 U.S. EPA Administers Online COVID-19 Utility Survey to Assess Impacts of COVID-19
The U.S EPA is conducting a voluntary survey of community water systems and publicly owned wastewater treatment facilities of all sizes to identify and gauge the severity of COVID-19 impacts and collect information on facility planning for rapid response. EPA is surveying a statistically representative group of utilities, and recipients are allowed two weeks to provide responses. WateReuse encourages any members that receive the survey to participate. See fact sheet here.
Feedback Requested: WateReuse Seeks Member Guidance on Implementation of National Water Reuse Action Plan
The WateReuse Association is seeking member guidance on implementation of the U.S. EPA's national Water Reuse Action Plan (WRAP). To help guide implementation of a range of actions, please complete our survey here.
The WRAP was developed in partnership with WateReuse and other stakeholders. WateReuse is leading or co-leading a variety of actions, including developing a database to track and report state-level policies and regulations related to water reuse; establishing a water reuse award to recognize significant achievements in adopting and promoting water reuse in the industrial and corporate sectors; and helping to organize events related to stormwater reuse, inter-state collaboration, and workforce development.
State Updates and Member Profiles
California: Cal Poly's Reimagining Water Project Earns EPA Sustainability Honor
Cal Poly received, among other sustainability honors, EPA's best practices award for Water Efficiency/Site Water Quality. The honor was awarded for the "Reimagining Water – Reuse, Renewal, Resilience and Research" project, which is working to develop an on-campus recycled water system. The water recycling facility will treat part of the campus wastewater for irrigation of food crops. Read More.
Texas: Construction is Complete on Oil and Gas Water Recycling Facility
Construction on West Texas's largest oil and gas water recycling facility was completed by Houston-based Breakwater Energy Partners. The facility can produce up to 250,000 barrels per day of produced water. The facility will take oil and gas wastewater from multiple producers within the region. Read More.
Texas: Sam Houston State University Looks to Reuse Water
The Sam Houston State University is exploring the possibility of developing a plant to treat and reuse the City of Huntsville's wastewater. Last week, university officials presented their plans to the city council. Under the direction of the Texas Commission on Environmental Quality, the latest project agreement will allow the city to own and operate the plant and SHSU to pay operating expenses and utilize the reclaimed water. Read More.
Member Spotlight: Water Reuse Programs Honored During Utility of the Future
Twelve WateReuse members were recognized last week for their forward-thinking water recycling programs. The awards ceremony for the Utility of the Future Today recognition program was held during WEFTEC Connect, the Water Environment Federation's virtual conference. The Utility of the Future Today program was launched in 2016 by the WateReuse Association, National Association of Clean Water Agencies, the Water Environment Federation, and The Water Research Foundation, with input from the U.S. Environmental Protection Agency. Watch the awards ceremony here.
Member Resources and Benefits
Visit the WateReuse Webcast Library to Stay Informed
Did you miss a WateReuse webcast you really wanted to see? Or are you looking for information to support your water recycling program? The WateReuse Webcast Library is available exclusively to members and includes over 100 technical presentations that you can watch on demand with a member login. WateReuse presents webcasts on water recycling technology, operations, research, and policy issues and archives them for member use. Visit the WateReuse Webcast Library to make your selection.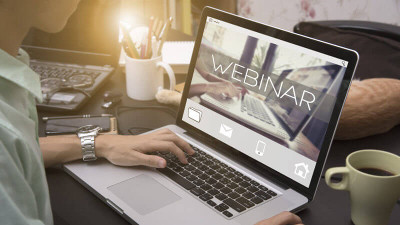 Conferences, Webcasts and Events
Webcast: Potable Reuse Permitting to Startup— The Pure Water Monterey Journey
Join our panel on October 21 at 2 pm ET for an informative discussion of how Pure Water Monterey, a first-of-its-kind potable reuse project, navigated the process from permitting to design and construction. Pure Water Monterey treats and purifies municipal wastewater, agricultural drainage water, industrial wash water, and urban stormwater runoff before injecting the water into a local drinking water basin through a public-private partnership. Learn about the potable reuse process from start to finish and the coordinated efforts required to pioneer new concepts, overcome hiccups, and secure a critical new water supply. Register here.
Webcast: Breweries and Reuse – Reuse is Brewing Up
The use of purified recycled water to brew beer has been an effective public education tool, but what is the market outlook for growth? Join us October 28 at 2 pm ET to learn about the market drivers and business strategies for breweries and water reuse providers within the beer brewing market. This presentation will provide, in dollars, a market size for water reuse technology providers and brewers as well as the outlook for this market. This information will help companies and municipalities plan for the future and develop comprehensive relationships. Register here.
Upcoming Events