---

Charting our Future: Learn and Network at the 37th Annual WateReuse Symposium
Make plans to join us for the 37th Annual WateReuse Symposium, March 6-9, 2022, in San Antonio, Texas and on the WateReuse virtual conference platform. The Annual WateReuse Symposium is the premier conference on water recycling — attracting more than 800 water professionals globally for knowledge-sharing, networking, and intriguing discussions!
Super Saver Registration is open through October 31, exclusively for WateReuse members. If you normally take advantage of early-bird registration discounts, this year you can register earlier and save even more. Register now and save up to $200!
Call for Presentation Proposals: WateReuse invites water reuse experts, practitioners, researchers, and young professionals to submit proposals for a place on the podium during the Symposium. WateReuse is looking for fresh presentations emphasizing the future of water reuse globally. View the Call for Presentations and submit proposals online by November 1, 2021.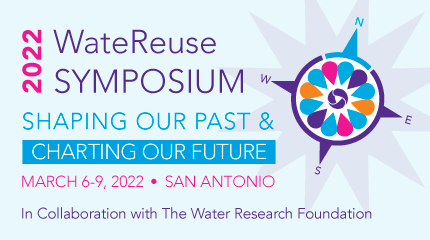 Call for Nominations: WateReuse Awards for Excellence to Honor Member Achievements
Get the recognition you deserve! The WateReuse Awards for Excellence honor WateReuse members, their projects, and their partnerships for significant contributions in advancing water reuse. Award recipients exhibit leadership in water reuse education, advocacy, technology, and/or implementation, showcasing innovative approaches that others can follow. Award nominations are due October 22, 2021. Learn more.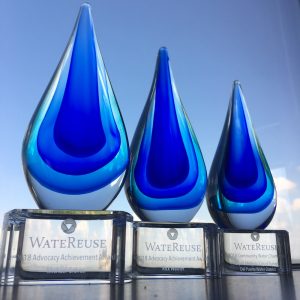 Washington Update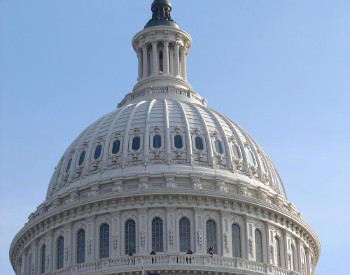 Sign Letter Urging Congress to Act Now on Water Recycling Investment
The WateReuse Association has been working with Congress to enact landmark infrastructure legislation that invests in water recycling across the country. While we have secured more than $1 billion for water recycling in proposed legislation passed by the House and Senate, our work is not done!
Congress and the White House are in the final throws of negotiating the final versions of legislative packages that propose to invest significantly in infrastructure, including water recycling projects. We need your help today to ensure that funding for water recycling programs is retained in the final legislation.
Click here to add your organization to our sign-on letter urging Congress to act now! The deadline for signing is Thursday, October 14. Please contact WateReuse Association Policy Director, Greg Fogel with any questions.
House Transportation and Infrastructure Committee Holds Hearing on Emerging Contaminants
House Transportation and Infrastructure (T&I) Committee's Water Resources and Environment Subcommittee held a hearing last week to examine the challenges that emerging contaminants pose to water quality and public health. During the hearing, the Subcommittee heard testimony from WateReuse member, Hampton Roads Sanitation District Director of Water Quality James Pletl. Pletl urged Congress and the U.S. EPA to address per- and polyfluoroalkyl substances (PFAS) and other emerging contaminants through source control programs. Read more.
EPA Forecasts $21.7 Million in Grants for Rural Water
The U.S Environmental Protection Agency (EPA) expects to release $21.7 million in grant funding for small drinking water and wastewater systems by October 15, 2021. The funding opportunities will assist in providing technical assistance and training to rural systems. The grant builds upon the $12 million in new grant funding previously released for small, rural, and Tribal wastewater systems. Read more.
Federal Agencies Release Climate Adaptation and Resilience Plans
In response to the Biden Administration's executive order on tackling the climate crisis, federal agencies submitted climate adaptation and resiliency plans to the National Climate Task Force, White House Council on Environmental Quality's (CEQ), and Office of Management and Budget (OMB). The more than 20 plans are open for public comment through November 6. The WateReuse Association is analyzing the plans and will be submitting a set of comments and recommendations to the Administration. If you are interested in sending in comments for this effort, please contact Aliza Furneaux. Read more.
State Updates and Member Profiles
Section Update: WateReuse Pacific Northwest Position Paper Provides Implementation Strategy for Water Recycling
The Pacific Northwest section of the WateReuse Association encourages the three states within the region (Idaho, Oregon, Washington) and their respective organizations and communities to continue looking for effective ways to recycle water. This position paper, in tandem with the section's recent workshop summary report, are key tools in advancing the implementation of sustainable reuse strategies across the region. Read the Paper.
CA: East County Advanced Water Purification Releases Virtual Tour
A new 360-degree virtual tour of the East County Advanced Water Purification Program provides a guided tour of facilities that will create new, local, sustainable, and drought-resilient drinking water supplies for East San Diego County. Viewers who have a virtual reality headset for cell phones can take engagement one step further by "stepping into" the video. The project is a collaborative effort between Padre Dam Municipal Water District, the City of El Cajon, the County of San Diego and Helix Water District. Watch the Tour.
NC: Surf City Explores Purple Pipe System for Residential Irrigation
With a focus on environmental stewardship, Surf City is exploring the benefits of water recycling, particularly the protection of groundwater supplies. City officials noted the importance of community engagement and have received positive feedback on the concept of implementing a water reuse program. Read more.
Research Update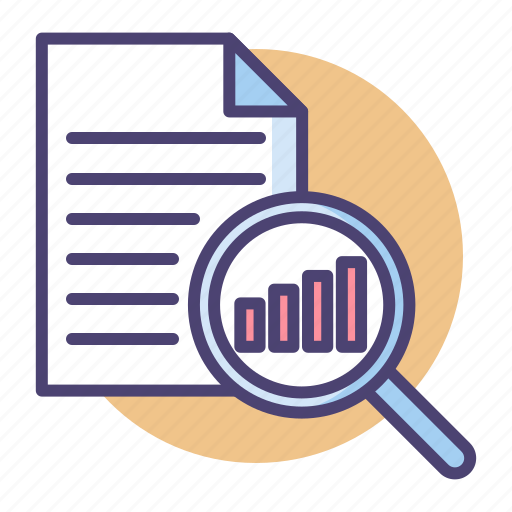 Researchers Use Nuclear Physics to Study Aquifer Flows in Floridan Aquifer
Understanding the age and origin of groundwater is critical in informing water management practices, such as water recycling and aquifer recharge, used to protect groundwater supplies. Scientists from the University of Chicago applied a dating technique developed by nuclear physicists at the U.S. Department of Energy's Argonne National Laboratory to study the origin and flow of freshwater and saltwater in the Floridan Aquifer. Read more.
WateReuse Member Resources and Benefits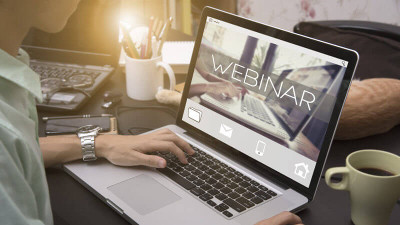 Visit the WateReuse Webcast Library for On-Demand Technical Education
Did you miss a WateReuse webcast you really wanted to see? Or are you looking for information to support your water recycling program? The WateReuse Webcast Library is available exclusively to members and includes over 100 presentations that you can watch on demand with a member login. WateReuse presents webcasts on water recycling technology, operations, research, and policy issues and archives them for member use. Visit the WateReuse Webcast Library to make your selection.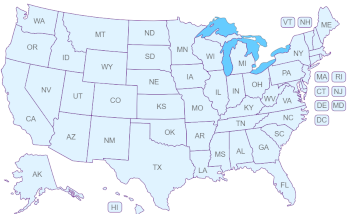 Interactive Map on State Water Reuse Policies and Regulations
Do you need information about water reuse policies and regulations from across the United States? Visit the state policy map on our website to find summaries of the regulatory landscape in key states, as well as links to specific polices and regulations. Clicking on a particular state opens a pop-up window with detailed information about the state. WateReuse invites members to help us fill in gaps in knowledge using the comment box provided on the page. The map is updated periodically as new information is received and/or states update their regulations. View the state policy map here.
Water Reuse Conferences, Webcasts, and Events
Upcoming Events
Webcast: Navigating Onsite Water Reuse Regulations – Utility Perspective
October 13, 2021
11 am PT | 2 pm ET (1 hour)
This webcast will explore explore the experiences of several utilities across the country in planning, establishing, and setting up onsite water reuse programs. A panel of utility representatives will offer expert insight into navigating various state regulations or regulatory development processes. Register here.
Webcast: Geochemical Considerations for Managed Aquifer Recharge Implementation in Potable Reuse
The Water Research Foundation
October 19, 2021
10 am PT | 1 pm ET (1 hour)
This webcast will summarize the results of Geochemical Considerations for Managed Aquifer Recharge (MAR) Implementation in Potable Reuse (project 5051). Results include a decision framework to evaluate potential physical and geochemical issues anticipated when applying potable reuse for MAR to basins or wells. Register here.
Webcast: Water Reuse in the 87th Session of the Texas Legislature
October 14, 2021
9:30 am PT | 12:30 pm ET (1.5 hours)
Join WateReuse Texas and WEAT's discussion about water bills passed the 87th Session of the Texas Legislature! This webinar will discuss several water bills passed in the 87th Session of Texas legislature, including SB 3, and will focus specific attention to the water reuse bills including SB 905 and SB 601. Learn more.
Webcast: Agricultural Reuse in California: Moving to the Next Level
November 10, 2021
11 am PT | 2 pm ET (1 hour)
Join WateReuse California's Agriculture Reuse committee to discuss the benefits of agriculture reuse, programs and case-studies, regulations, and an outlook for the future. Register here.
Calendar