---
Webcast: A National Water Reuse Action Plan – How Government and the Water Sector are Collaborating to Develop an Integrated Approach
When:
May 21, 2019 @ 2:00 pm – 3:00 pm
2019-05-21T14:00:00-04:00
2019-05-21T15:00:00-04:00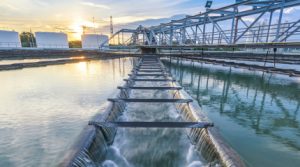 Join the WateReuse Association as we talk to the U.S. Environmental Protection Agency about a new effort to leverage the expertise of the water sector and government to develop a Water Reuse Action Plan that ensures the effective use of the nation's water resources.
Webcast
2:00 p.m. – 3:00 p.m. Eastern
11:00 a.m. – 12:00 p.m. Pacific
Register to learn what the Water Reuse Action Plan means for the water sector and how can you have a voice at the table. EPA is currently accepting public input on the plan's development and now is the time to become involved. EPA is seeking to foster water reuse as an important component of integrated water resource management. EPA officials will explain their efforts to facilitate discussions among federal, state, and water sector stakeholders and form new partnerships to develop and deploy the plan. EPA's actions are part of a larger effort by the Administration to better coordinate and focus resources on some of the nation's most challenging water resource concerns.
A draft plan is scheduled for release and public review at the 34th Annual WateReuse Symposium, September 8-11, 2019, in San Diego.
The Water Reuse Action Plan will identify barriers and opportunities to advance water reuse and recycling. This information will help the water sector prioritize and better coordinate existing research and development, financing, and utilization of water reuse across the United States as part of integrated water resources management. EPA has previously supported water reuse efforts, including development of the 2017 Potable Reuse Compendium and Guidelines for Water Reuse, but the Water Reuse Action Plan is the first initiative of this magnitude that is coordinated across the water sector.
Presenters
Jeff Lape, Deputy Director, EPA Office of Science and Technology
Sharon Nappier, Senior Microbiologist, EPA Office of Water
Greg Fogel, WateReuse Association