---
2024 WateReuse Symposium
When:
March 10, 2024 – March 13, 2024
all-day
2024-03-10T00:00:00-07:00
2024-03-14T00:00:00-06:00
Where:
Hilton Denver City Center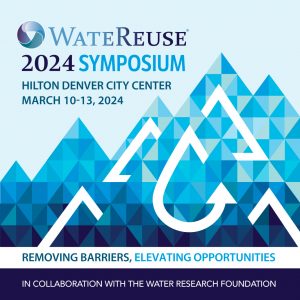 The 39th Annual WateReuse Symposium is a celebration of a unique moment for water reuse. New funding, new collaborations, and new regulatory frameworks are elevating opportunities for reuse projects nationwide. As water reuse practitioners, we have reached this summit together. Together we can remove barriers and empower safer, more resilient, and more sustainable communities and businesses with water reuse.