---
2024 WateReuse Symposium
Removing Barriers, Elevating Opportunities
The 39th Annual WateReuse Symposium is a celebration of a unique moment for water reuse. New funding, new collaborations, and new regulatory frameworks are elevating opportunities for reuse projects nationwide. As water reuse practitioners, we have reached this summit together. Together we can remove barriers and empower safer, more resilient, and more sustainable communities and businesses with water reuse.
Take the Symposium Stage
Members-Only Super Saver Registration Launches September 20!
Early Bird Registration starts October 12
This year, the Symposium will convene in Colorado: the first state to adopt comprehensive direct potable reuse regulations. Join us for tours of cutting-edge Colorado facilities, exciting downtown Denver networking, and presentations on topics from East to West – from regional mega-projects to building-scale and small community reuse solutions. Come and celebrate mile-high opportunities with WateReuse Association in Denver!
The Annual WateReuse Symposium is the premier conference on water recycling — attracting water professionals and water reuse practitioners globally for knowledge-sharing, networking, and collaboration. The event is planned in collaboration with The Water Research Foundation and includes engaging sessions on the latest water reuse research. The Symposium is the most comprehensive water recycling learning opportunity available, covering policy, technology, operations, and communications for applications that range from irrigation and potable reuse to onsite and industrial systems. This one stop event also includes networking events, six meals, coffee and snack breaks, and interactive workshops – all included in the price Symposium registration!
Nominate a 2024 WateReuse Award for Excellence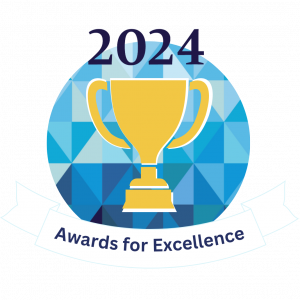 Deadline: October 16, 2023
The Awards for Excellence recognize WateReuse members, their projects and their partnerships that have made significant contributions in support of greater adoption of water reuse. Awards will be announced at the 2024 WateReuse Symposium, March 11-14, 2024.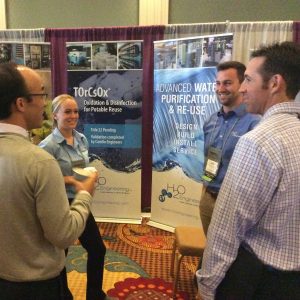 Become a Sponsor or Exhibitor
Connect with your audience as a sponsor or exhibitor at the 2024 WateReuse Symposium! Our members represent more than 200 communities and 60 million utility customers around the country. Share your latest products and services in an energized and focused setting. Review our prospectus for exhibit, sponsor, or advertising opportunities or contact Amanda Bray at abray@watereuse.org or 856-437-4750.
Supporting Organizations
Invitation Letter Policy
WateReuse Association can provide an invitation letter to those seeking visa approval or for other reasons if you have met one of these conditions:
You have registered and paid to attend the Symposium (beginning September 2023)
You have been selected as a presenter (beginning November 2023)