---

Washington Update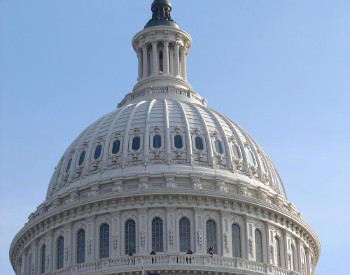 EPA Urges States to Identify Water and Wastewater Workers as Essential Workers in COVID-19 Response
On Friday, March 27, U.S. Environmental Protection Agency (EPA) Administrator Andrew Wheeler sent a letter to governors in all 50 states, territories, and Washington, DC requesting that water and wastewater workers be considered essential workers by state authorities when enacting restrictions to curb the spread of COVID-19. The request extends to manufacturers and suppliers who provide vital services and materials to the water sector. Administrator Wheeler's letter notes that our critical water infrastructure and its operators ensure the safe supply of water to our homes and hospitals, and depend on treatment chemicals, laboratory supplies and related goods and materials.
Federal Agencies Provide Guidance on Water and COVID-19
Federal agencies, including the U.S. Centers for Disease Control (CDC) and the U.S. Environmental Protection Agency (EPA) are providing guidance to water professionals and the public on water transmission and COVID-19. There is no evidence that the COVID-19 virus survives the disinfection process for drinking water, wastewater, and recycled water, according to the CDC. No COVID-19–specific protections, beyond routine practices to prevent exposure to wastewater, are recommended for employees involved in wastewater management operations. Some WateReuse members, including the Dublin San Ramon Services District and El Dorado Irrigation District in California, are including information about the safety of recycled water in their COVID-19 messaging.
State Updates and Member Profiles
Welcome New Member!
The WateReuse Association welcomes the following new member: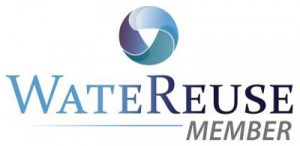 Arizona: Tucson's Recycled Water Recharge Facility Will Double as Desert Park
WateReuse Association member Tucson Water is developing an $8 million recycled water recharge project that will double as a desert park. When the South Houghton Area Recharge Project opens this fall, Tucson Water plans to start recharging 4,000 acre-feet of reclaimed water there annually into three basins. The 40-acre site will be landscaped with a mesquite bosque and 1,500 other desert plants. Read More.
Virginia: Virginia WaterHub® Celebrates 100 Million Gallons of Recycled Water Used
The Virginia WaterHub®, which recycles water onsite at an industrial campus in Richmond, celebrated 100 million gallons of recycled water use for World Water Day. Developed by WateReuse Association member Sustainable Water and H2O Innovation, the facility treats nearly 500,000 gallons of water per day for cooling towers using a membrane bioreactor and reverse osmosis technology. The project began operating nine months ago. Read more.
WateReuse Update
New Policy and Program Manager, Aliza Furneaux, Joins WateReuse Team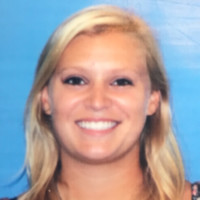 Aliza Furneaux joined the WateReuse Association staff on March 23 as the new Policy and Program Manager. Aliza comes to us from the U.S. Environmental Protection Agency where she served as an ORISE Research Fellow supporting the development of the National Water Reuse Action Plan (WRAP). In her new role on the WateReuse staff, she will support the implementation of WateReuse-led WRAP actions and assist in developing new programming and educational content for members. Aliza earned a B.S. in civil and environmental engineering at Lafayette College and her master's in environmental engineering at University of Illinois-Urbana Champaign. As a graduate research assistant, her research focused on phosphorous management from water resource recovery facilities under Dr. Roland Cusick. She looks forward to supporting the WateReuse Association and its members in her new role. Aliza can be reached via email at afurneaux@watereuse.org and you may connect with her on LinkedIn.
WateReuse Communications Tools and Resources
Engaging the Public Health Community on Water Reuse? Check out Our Online Resources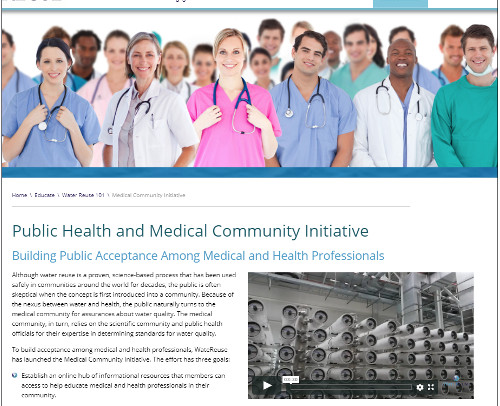 Although water reuse is a proven, science-based process that has been used safely in communities around the world for decades, the public is often skeptical when the concept is first introduced into a community. To build acceptance among medical and health professionals, WateReuse has launched the Medical Community Initiative and begun developing resources to support members in engaging with the public health community. Visit our website for videos, articles, and presentations that support engagement with medical professionals. New tools are being developed so check back for updates.
Conferences and Events
ICYMI: Effective PFAS Treatment: Challenges and Solutions for Potable Reuse
Eva Steinle-Darling, Vice President and Reuse Innovation Lead with Carollo Engineers, presented the latest research on effective PFAS treatment for potable reuse during a March 25 webcast. She shared her expertise in navigating the ever-evolving regulatory landscape and potential treatment options for advanced water treatment facilities with and without reverse osmosis. Eva provided additional insight through an extensive Q & A session. A recording of the webcast is available to members. Watch Now!
Webcast: Breaking Down Implementation Barriers for Onsite Non-Potable Water Systems
What are the key components of a successful onsite non-potable water system? Join us April 15 at 2 pm to learn about a Water Research Foundation guidance manual and interactive training modules to tackle critical knowledge gaps businesses and utilities. The presentation will cover treatment goals, effective design, strategies for effective operation and monitoring, and regulatory and permitting frameworks. Register Now!
Upcoming Events