---
Oct
28
Wed
Breweries and Reuse – Reuse is Brewing Up (Webcast)
Oct 28 @ 2:00 pm – 3:00 pm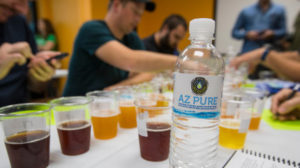 The use of purified recycled water to brew beer has been an effective public education tool, but what is the market outlook for growth? Join us to learn about the market drivers and business strategies for breweries and water reuse providers within the beer brewing market. This presentation will provide, in dollars, a market size for water reuse technology providers and brewers as well as the outlook for this market.  This information will help companies and municipalities plan for the future and develop comprehensive relationships.
Join Us!
2:00 – 3:00 pm Eastern | 11:00 am – 12:-0 pm Pacific
WateReuse Members: Free
Others: $49
PDHs: 1
Presenter
Nathan Goldstein, Industrial Water Analyst, Bluefield Research.
Oct
29
Thu
What Strikes Fear in the Hearts of Arizona Water and Wastewater Utilities? Brine Management (Webcast)
Oct 29 @ 2:00 pm – 3:00 pm
Join Us!
11:00 am – 12:00 pm Pacific | 2:00 – 3:00 pm Eastern
WateReuse Members: Free
Others: $49
PDHs: 1
There has been a perception that brine management is a "down the road" issue for water providers in Arizona.  However, for the Phoenix Metro West Valley and the Tucson area water suppliers, that is not the case.  The "Easy button" to discharge to the sanitary sewer system is a short term fix that is not working.  Brine ponds smell and are expensive.  Regional solutions may be required.  An update on the Central Arizona Salinity Study options and new options will be reviewed with associated costs presented.  This update can provide a basis for the continuing collaborative brine management conversation.
Presenters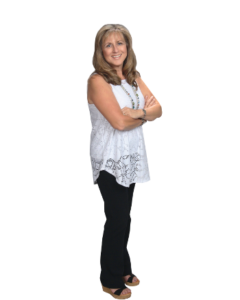 Maria Brady is a Project Manager with Stantec Consulting. She has more than 35 years' experience in water, wastewater, storm water, and environmental management projects.  Maria graduated from Washington State and Colorado State Universities with BS and MS degrees in Agricultural Engineering. Maria has lived in Arizona for 35 years, which makes her an Arizona native in dog years!!  Maria is the Arizona WateReuse Vice President and if you ask her about DPR you are in for a lively conversation.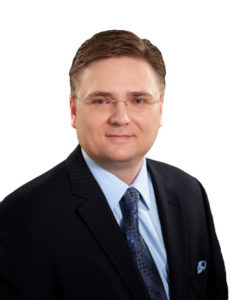 Mike Priest is a process engineer and design manager with 21 years of specialized work experience in conventional and advanced water and wastewater treatment processes including a focus in granular media and membrane filtration, reverse osmosis, disinfection using ozone, UV, and chlorine, and advanced oxidation processes. Mike has performed over 20 reuse planning and design projects for more than 500 mgd of capacity, including five for potable reuse.