---
WateReuse Pacific Northwest: Localizing Communications Strategy
When:
December 20, 2023 @ 10:00 am – 11:00 am
2023-12-20T10:00:00-08:00
2023-12-20T11:00:00-08:00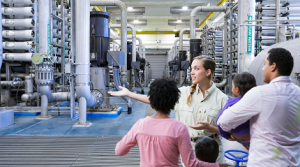 10:00 am PT | 1 pm ET (1 hour)
WateReuse Members: Free; Others: $49
PDHs: 1
Across the country, more and more communities are exploring reuse as part of a larger water management strategy. But even the best public projects live and die by community acceptance, and history has shown this is doubly true for water reuse projects. Community engagement is a vital element to designing and launching plans that will create lasting impact. Community engagement is not, however, a one-size-fits-all endeavor. What motivates communities in Seattle will not be the same as Boise, or rural Oregon. In this webinar, we will discuss the importance of localizing a communications and engagement strategy to reflect the values, culture and drivers of each specific community. We will look at two Pacific Northwest case studies from Boise and the WateReuse Oregon Subcommittee that demonstrate effective, local engagement approaches.
Moderator:
Holly Tichenor, Management Consulting National Practice Leader, Brown and Caldwell, WateReuse PNW Board President
Presenters:
Natalie Monro, Communications Coordinator, City of Bellingham, WateReuse PNW Board VP
Haley Falconer, Environmental Division Senior Manager, City of Boise
Jared Kinnear, Reuse Program Manager, Clean Water Services