---
Virtual Congressional Town Hall: The Value of Federal Investment in Water Reuse
When:
June 30, 2020 @ 2:00 pm – 3:30 pm
2020-06-30T14:00:00-04:00
2020-06-30T15:30:00-04:00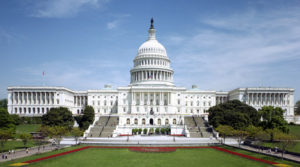 Join Us!
2:00 – 3:30 pm Eastern | 11:00 a.m. – 12:30 p.m. Pacific
WateReuse Members: Free
Others: $49
In these times of social distancing, how do you communicate with Congress about the value of investment in water reuse to sustain communities, support business growth, and protect the environment?
Join the WateReuse Association for an interactive, virtual town hall with congressional staff from key House and Senate offices including the Senate Environment and Public Works Committee, Senate Energy and Natural Resources Committee, House Transportation and Infrastructure Committee, and House Natural Resources Committee.
As we begin the second half of 2020, Congress faces a compressed timeline for completing critical legislation that could include significant investment in water recycling, including the Water Resources Development Act, economic stimulus packages, and annual appropriations bills. Congressional staff will join us on video to share highlights from the first half of the 2020 Congressional session, and offer insights into what can be expected in the second half.
Do not miss this opportunity to speak with congressional staff involved with critical legislation, ask questions, share your stories, and learn more about how legislative action can support water recycling around the country.
Panelists
Lane Dickson, Senior Professional Staff, Senate Energy and Natural Resources Committee
John Watts, Senior Counselor, Senator Diane Feinstein
Matt Muirragui, Majority Staff Director, Subcommittee on Water, Oceans and Wildlife, House Committee on Natural Resources
Jon Pawlow, Senior Counsel, Subcommittee on Water Resources and Environment, Committee on Transportation and Infrastructure
John Kane, Senior Professional Staff Member, Senate Environment and Public Works Committee (Invited)
Elizabeth Olsen, Majority Counsel, Senate Environment and Public Works Committee (Invited)
Camille Touton, Democratic Professional Staff, Subcommittee on Water Resources and Environment, Committee on Transportation and Infrastructure (Invited)