---
WateReuse Florida: Hoppy Hour: The Brew-tiful Future of Florida's Water
When:
September 7, 2023 @ 3:00 pm – 7:00 pm
2023-09-07T15:00:00-04:00
2023-09-07T19:00:00-04:00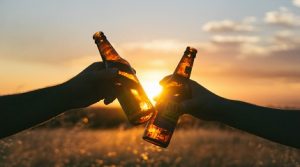 Our Florida Water resources are strained by aging infrastructure, population growth, pollution, and climate change. Reusing water in Florida is a vital part of the solution. Recycled water is being used efficiently and safely in locations where an additional water resource is needed. Local Florida industry associations Florida Section of American Water Works Association, (FSAWWA), Florida Water Environment Association (FWEA), WateReuseFL, and Florida Water & Pollution Control Operators Association (FWPCOA) have joined together to host an event to highlight continued support for recycled water and public education and outreach in Florida. The event, Hoppy Hour: The Brew-tiful future of Florida's Water, will be held on Thursday, September 7th, 2023 from 3:00 PM – 7:00 PM at Keel Farms. The event will hold approximately 140 people from various backgrounds including utility operations and management, municipal government leadership, state regulators, district partners, consulting firms, manufacturers, and legislators. Space is limited, so we are asking that you register (no cost) to reserve a seat.
The Recycled Water Industry Event is an exciting opportunity to join together to continue public outreach and education regarding acceptance of establishing and utilizing recycled water as an alternative water supply. The City of Plant City and Keel Farms have partnered together to utilize the highly treated water produced from the City's potable reuse pilot project as a water source for brewing beer. The low-mineral content of the ultra-purified water makes an excellent base for the brew! Together, they have produced a light, tasty pale ale to contribute to the discussion of their commitment to health, safety, and sustainability of their environment and community.
Sponsorship options available.