---
Webcast: Membranes 101 – The Basics and Beyond
When:
September 26, 2019 @ 2:00 pm – 3:00 pm
2019-09-26T14:00:00-04:00
2019-09-26T15:00:00-04:00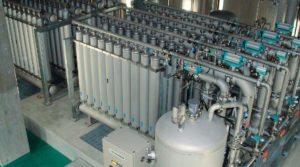 Presented in partnership with WateReuse Pacific Northwest, this webcast will discuss how membranes are used in water, wastewater and reuse applications and review typical operational tasks.
Webcast
2:00 p.m. – 3:00 p.m. Eastern; 11:00 a.m. – 12:00 p.m. Pacific
Fee: Members: Free; Others: $49
PDHs: 1
How are membranes used in water recycling and what are the typical operational tasks? Learn how membranes can be used alone, or in conjunction with complementary technologies, to remove a broad range of contaminants from water. This range of capabilities has contributed to the widespread use of membranes to treat water, wastewater, and recycled water. The presentation will explain the types of membranes and their uses, review proper maintenance, and provide viewers with insight into this popular treatment technology.
Please join us to learn about:
Micro and ultrafiltration membranes, used to remove particles as small as viruses by size exclusion;
Nanofiltration and reverse osmosis membranes, capable of removing dissolved salts and organic compounds; and
Proper maintenance of membranes and membrane systems necessary to maximize system capacity, water quality, and life span.
Presenter
Daniel A. Hugaboom, P.E.
Carollo Engineers
Dan is Carollo Engineer's Chief MF/UF Membrane Technologist. In this role, he directs technical aspects of the company's low-pressure membrane filtration based projects. Dan also serves as President of the Northwest Membrane Operator's Association and serves on the Board of Directors for the American Membrane Technology Association.