---
Managed Aquifer Recharge: Tucson's Reclaimed Water Story
When:
July 12, 2022 @ 2:00 pm – 3:00 pm
2022-07-12T14:00:00-04:00
2022-07-12T15:00:00-04:00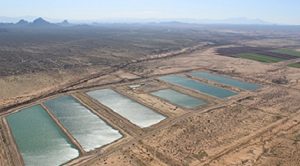 11 am PT | 2 pm ET (1 hour)
WateReuse Members: Free; Others: $49
PDHs: 1
The Tucson Water Reclaimed Water system is nearly 40 years old.  Early storage of excess effluent occurred in traditional constructed aquifer recharge facilities.  More recently, Tucson has advanced the concept of managed aquifer recharge, a practice that essentially leaves water in the local rivers and streams to naturally recharge the aquifer. This not only provides an aquifer recharge credit for the utility but creates natural riparian habitats in the desert for the community to enjoy. One project, the Santa Cruz River Heritage Project, has restored perennial stream flow to the river in downtown Tucson for the first time since the river dried up nearly 100 years ago.
This presentation will provide a briefing on the Tucson Water Reclaimed system with a particular focus on the three managed aquifer recharge projects that are occurring in the Santa Cruz River.
Presenter:
John Kmiec, Director, Tucson Water