---
CA: How the Infrastructure Investment and Jobs Act and California State Water Recycling Funding Can Help Your Community Advance Water Reuse
When:
January 26, 2022 @ 11:00 am – 12:00 pm
2022-01-26T11:00:00-08:00
2022-01-26T12:00:00-08:00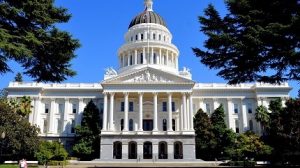 11 am PT | 2 pm ET (1 hour)
WateReuse Members: Free; Others: $49
PDHs: 1
At the end of 2021, Congress and the Administration passed the historic Infrastructure Investment and Jobs Act (IIJA), which provided $1 billion for Western water recycling programs through the Bureau of Reclamation and roughly $48 billion for nationwide programs administered by EPA's Office of Water. The IIJA includes $550 million over 5 years for the Title XVI Water Reclamation and Reuse Grants Program and $450 million for a Competitive Grant Program for Large-Scale Water Recycling Projects. It also authorizes the first nationwide water recycling program—the Alternative Water Source Grants Pilot Program; and establishes a federal interagency working group on water reuse.
As part of the state budget process, the California Legislature and the Governor included $150 million in grants for groundwater cleanup and water recycling projects and $50 million for the Pure Water San Diego project. Additional funding of up to $200 million in grants for these projects was also included in out year funding in the California budget. The Clean Water State Revolving Fund (CWSRF) also received significant additional federal funding and the California budget authorized funds for use as the state required match.
As 2022 begins, agencies like the U.S. Environmental Protection Agency (EPA), Bureau of Reclamation, and California State Water Board are making important decisions about program implementation and the distribution of available funding. Join this webcast on January 26 to learn about state and federal financial resources and how your community can access those resources.
Speakers:
Amanda Erath, Program Analyst, Bureau of Reclamation, U.S. Department of Interior
Mike Downey, P.E., Supervising Engineer, Division of Financial Assistance, State Water Resources Control Board
Greg Fogel, Policy Director, WateReuse Association
Jennifer West, Managing Director, WateReuse California