---
Design Build: Delivering Water Reuse Projects, Together
When:
September 20, 2023 @ 4:00 pm – 5:30 pm
2023-09-20T16:00:00-04:00
2023-09-20T17:30:00-04:00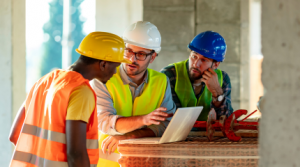 1:00 pm PT | 4 pm ET (1 hour 30 minutes)
WateReuse Members: Free; Others: $49
PDHs: 1.5
Design Build: Delivering Water Reuse Projects, Together
Presented by WateReuse Association and Water Collaborative Delivery Association
Design-build is an increasingly popular method for delivering major water infrastructure projects, in which a team works under a single contract to provide both design and construction services. The WateReuse Association is partnering with the Water Collaborative Delivery Association (WCDA) to provide a detailed overview how the design-build delivery approach can benefit water reuse projects. In some cases, a design-build approach can provide reduced risk, a streamlined project delivery schedule, and cost certainty. This webcast will present the spectrum of collaborative delivery options and walk through the methodology for assessing if design-build makes sense for your project, including an overview of the procurement processes. Utilities from California, Florida, and Texas will share their experiences successfully navigating design-build delivery, including drivers for selecting this approach, benefits, challenges, and lessons learned.
Moderator:
Mark Alpert, Executive Director, Water Collaborative Delivery Association
Presenters:
Leofwin Clark, Assistant Director, Education Director, Water Collaborative Delivery Association
Brejesh Prayman, Engineering and Capital Improvements Director, City of St. Petersburg
John Bednarski, Chief Engineer, Metropolitan Water District of Southern California