---
A Sustainable Solution to Meet Data Center Water Needs – Water Reuse, Innovation and Partnership
When:
August 24, 2022 @ 2:00 pm – 3:00 pm
2022-08-24T14:00:00-04:00
2022-08-24T15:00:00-04:00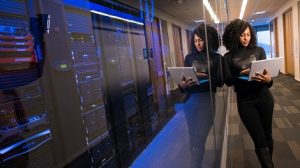 11 am PT | 2 pm ET (1 hour)
WateReuse Members: Free; Others: $49
PDHs: 1
According to the US Department of Energy's Lawrence Berkeley National Laboratory, the nation's data centers collectively consumed 165 billion gallons of water in 2014. Without intervention and investment, water and energy use of data centers is expected to continue growing rapidly. These trends risk putting data centers into competition with other growing businesses for space, energy, and water, and pose a challenge for data center development in regions with limited water resources. In this webcast, Arcadis and Tomorrow Water will discuss their CoFlow concept which involves the co-location of water reclamation facilities and data centers to allow exchanging water and cooling capacities.
Presenters:
Ufuk Erdal, Arcadis
Jon Liberzon, Tomorrow Water
Jim Cooper, Arcadis