---
Plenary Sessions
Opening General Session
Monday, March 16, 2020
8:30 am – 9:30 am
Keynote Speaker: Kristin Peer, Deputy Secretary and Special Counsel for Water Policy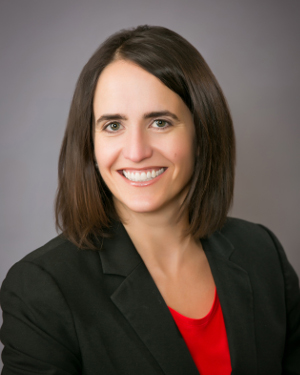 Kristin Peer was appointed by Governor Gavin Newsom in September 2019 to serve as Deputy Secretary and Special Counsel for Water Policy at the California Environmental Protection Agency. Prior to her appointment, she served for four years at CalEPA as Assistant General Counsel.
Prior to coming to CalEPA, she was at the California Department of Justice, where she served as Deputy Attorney General in the Natural Resources Law Section of the Public Rights Division from 2010 to 2015. In her earlier positions, she was an associate at Miller, Starr, Regalia from 2007 to 2010 and a credit analyst at Union Bank in Irvine from 2002 to 2004.
Kristin received her law degree from the University of California, Los Angeles in 2007. During her time at UCLA Law, she was an extern at the U.S. Bankruptcy Court in the Eastern District of California and a summer law clerk at Miller Starr Regalia in Walnut Creek.
Kristin received bachelor degrees in Business-Economics and Spanish from the University of California, Santa Barbara, where she graduated with honors and was awarded Phi Beta Kappa.
Keynote Speaker: Senator Scott Wiener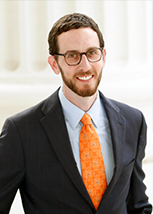 Senator Scott Wiener, elected in 2016, represents San Francisco and northern San Mateo County in the California State Senate. In 2018, Senator Wiener successfully authored and had signed into law SB 966, which requires the Water Board to adopt regulations for risk-based water quality standards for the onsite treatment and reuse for non-potable end uses in multifamily residential, commercial and mixed-use buildings. Before being elected to the Senate, Senator Wiener served as a member of the San Francisco Board of Supervisors. Before being elected to office, Senator Wiener practiced law for 15 years, including nearly a decade as a Deputy City Attorney in the San Francisco City Attorney's Office. He also served in a number of community leadership roles, including co-chair of the San Francisco LGBT Community Center and on the national Board of Directors of the Human Rights Campaign. Senator Wiener has lived in San Francisco's Castro neighborhood since 1997. He received degrees from Duke University and Harvard Law School.
Tuesday Luncheon
Decoding the National and California WateReuse Action Plans: What's Going On and How Do We Work Together on Implementation
Tuesday, March 17, 2020
Noon to 1:30 (Starting after lunch)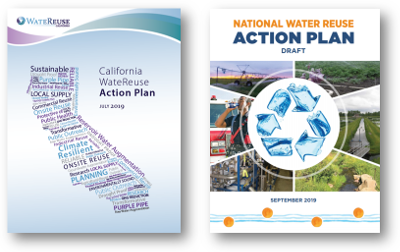 The California WateReuse Action Plan was released in 2019 and lays out a comprehensive strategy to advance water reuse in California over the next 30 years. The Plan serves as WateReuse California's (WRCA) strategic vision and a primer for policy makers on reuse issues.
In 2019, the federal Environmental Protection Agency (EPA) released the draft National Water Reuse Action Plan (WRAP) that articulates a national vision and specific policy initiatives to advance reuse throughout the nation. The responsibility for implementing the plan is spread out over the EPA and five other federal agencies, as well as the utility and reuse community. The WateReuse Association is also taking a leading role in the WRAP's implementation.
How do these plans line up? Where do they overlap and where is there a divergence? How are the WateReuse Association and WRCA implementing these plans and how can California agencies and the reuse community engage? What are the opportunities for agencies and cities to work together for better regional outcomes?
Panel
Richard G. Luthy (Moderator)
Director, NSF Engineering Research Center for Re-inventing the Nation's Urban Water Infrastructure (ReNUWIt)
Pat Scinicropi – Executive Director, WateReuse Association
Dave Pedersen – General Manager, Las Virgenes Municipal Water District
Norma Camacho – General Manager, Valley Water
Paul Sciuto – General Manager, Monterey One Water
Paula Kehoe – Director of Water Resources, San Francisco Public Utilities Commission
David Sedlak – Co-Director of the Berkeley Water Center and Deputy Director of ReNUWIt, Department of Civil & Environmental Engineering, University of California, Berkeley